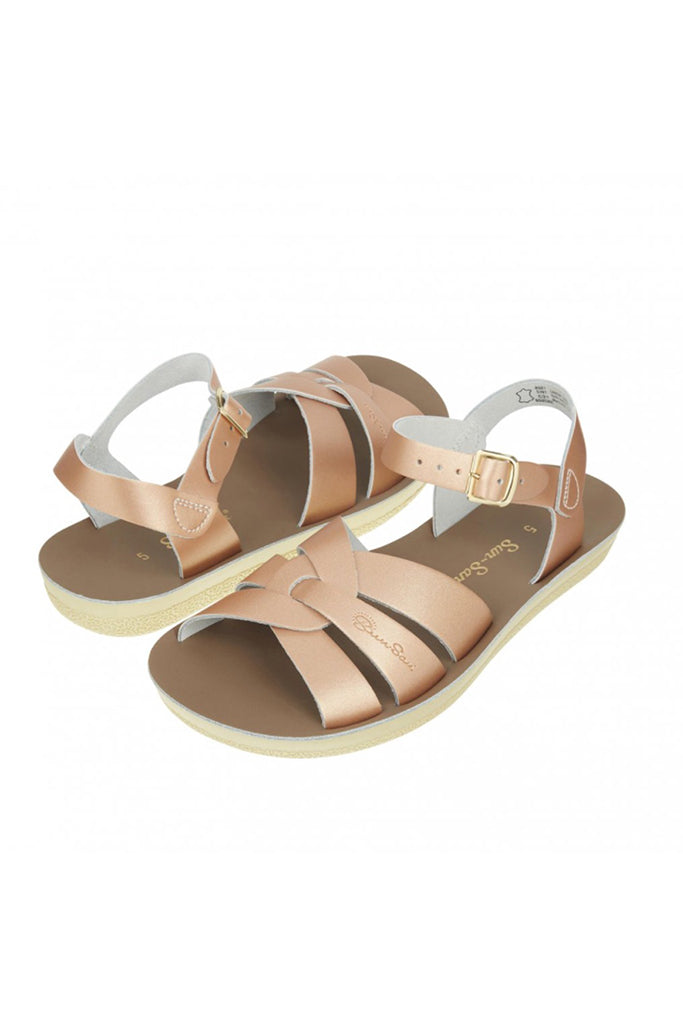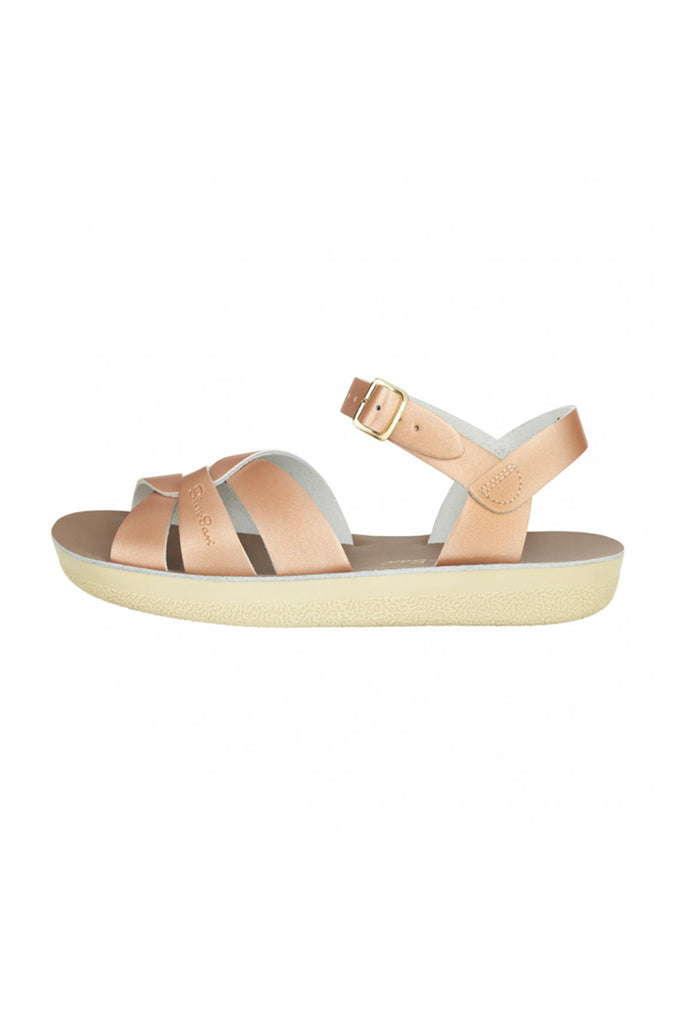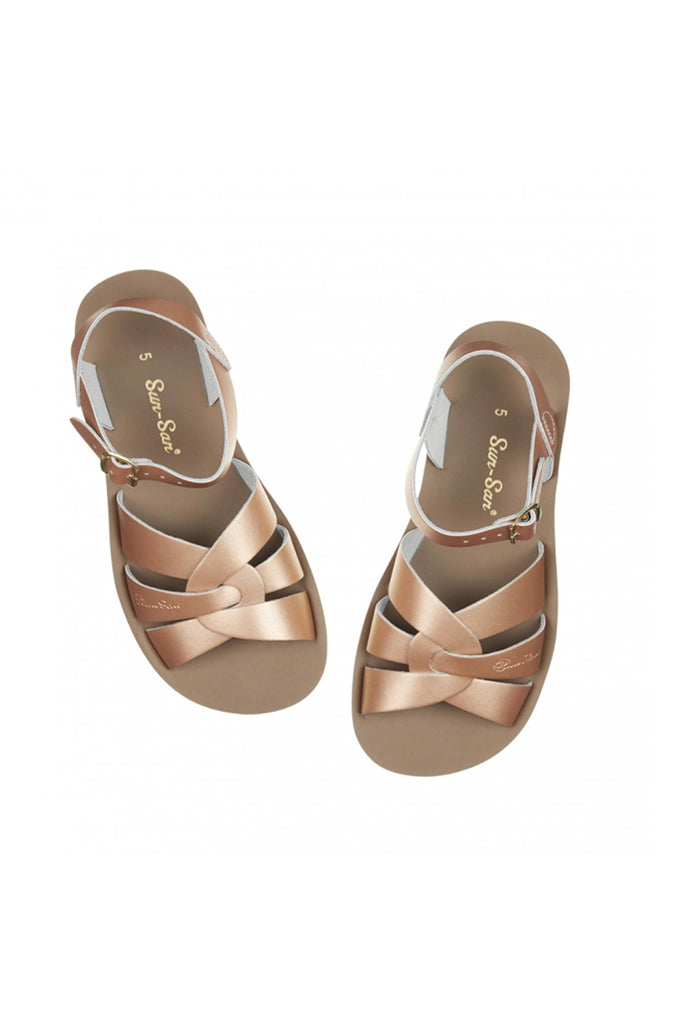 Swimmer Adult - Rose Gold
Swimmer sandals feature the Original woven upper, reinvented with a soft sole sandal base. Available as a metallic sandal in rose gold, this style is the perfect sandal to take you from day to night. Like all our leather Salt-Water Sandals, Swimmer is 100% waterproof and features rust proof buckles for your ultimate fit and comfort.
Fit
Designed with ultimate comfort and timeless style in mind, our adult Swimmer style features the same woven upper as our Original sandal but on a soft sole base. Much like the Original it is a roomy style and fits comfortably wide.
Made of waterproof cow leather upper and rust proof buckles.
The best way to clean your leather sandals is by hand. Place your Salt-water Sandals in a bowl of cold water and add a little mild detergent. Use a soft cloth to wipe them down and put them outside on a warm day to dry. 
The specially treated leather means they won't dry hard, but better to dry them flat than hanging them up on the line. 
Leather protectors and brushes are not recommended as they can erode the special sealant. Simply washing down with cool water will keep them looking as good as new! 
Twinning Styles for Mini Me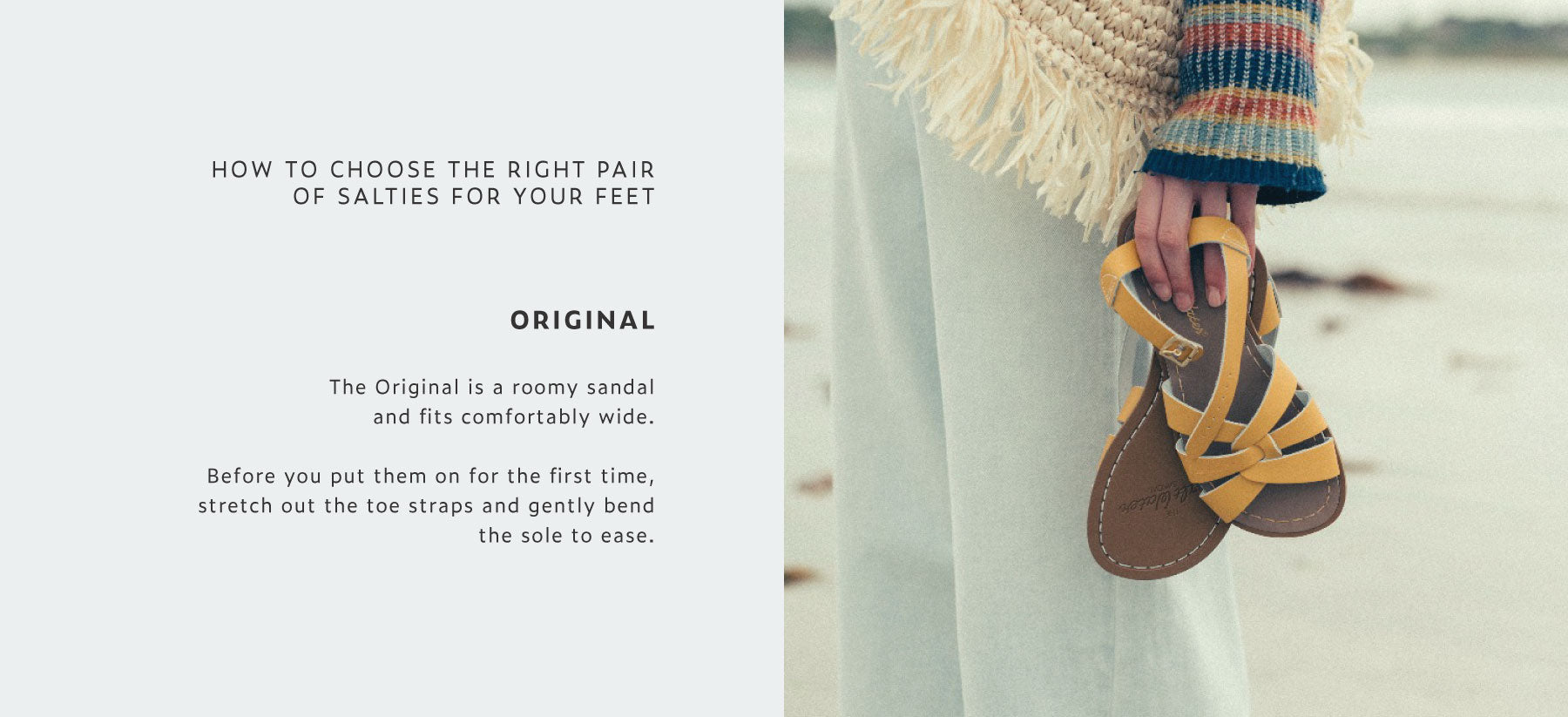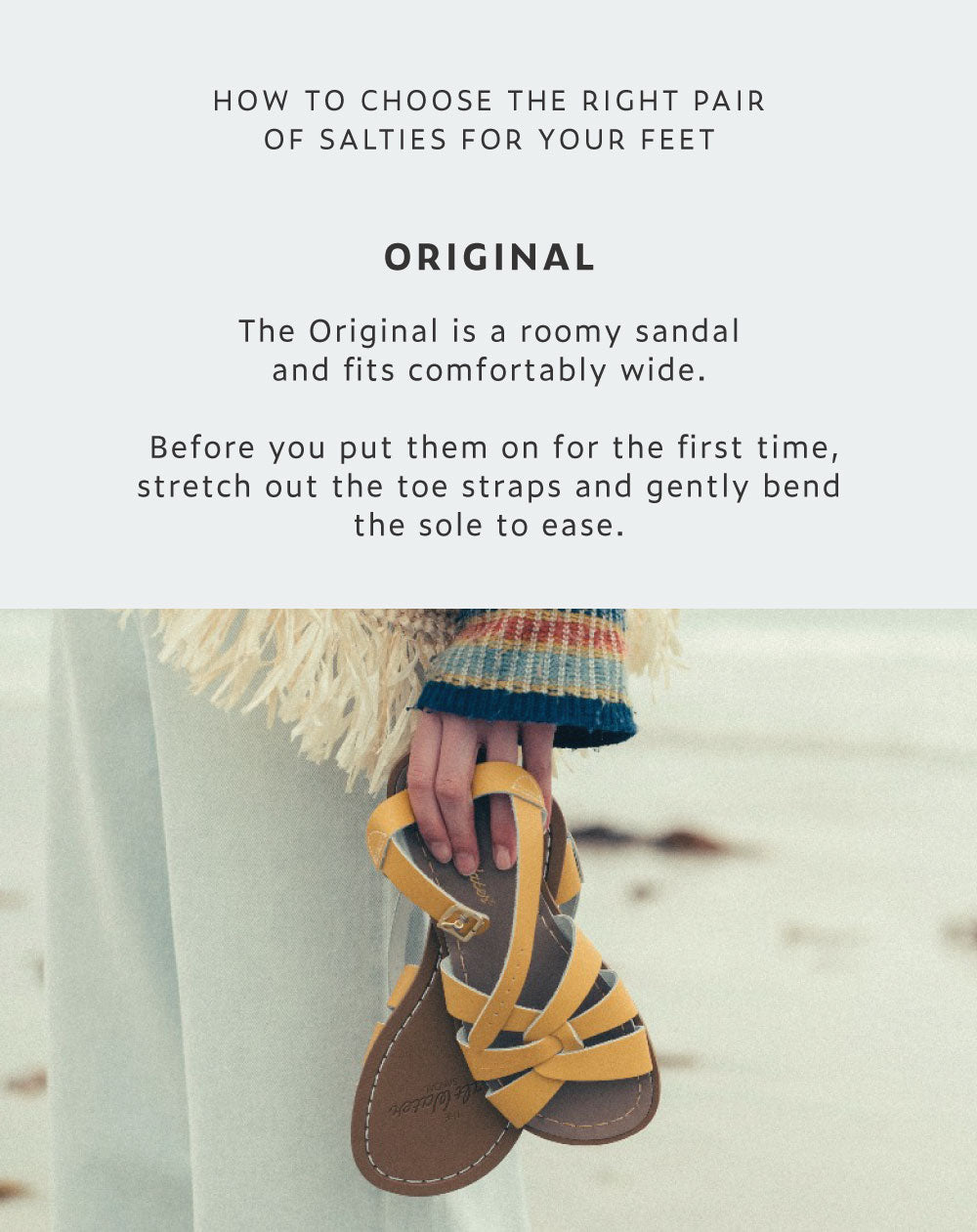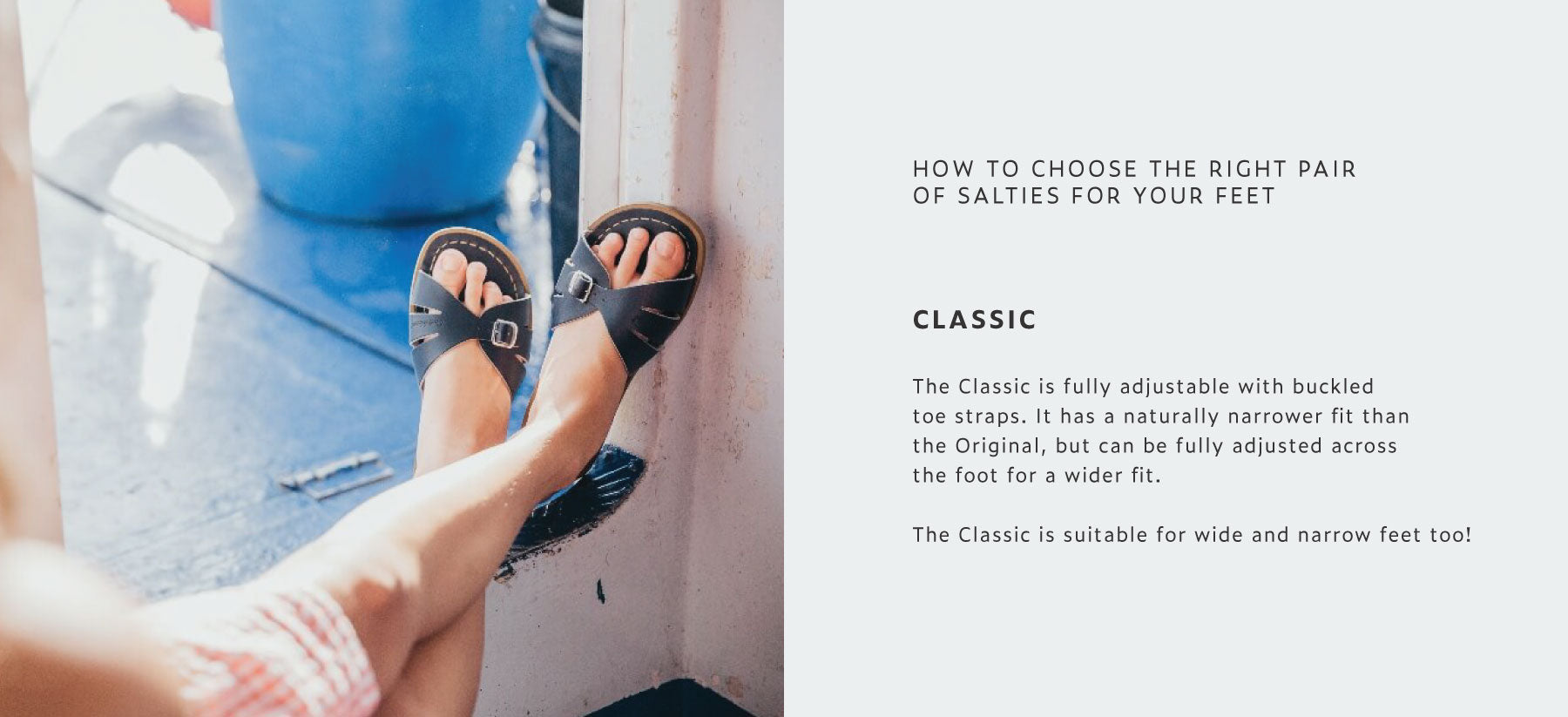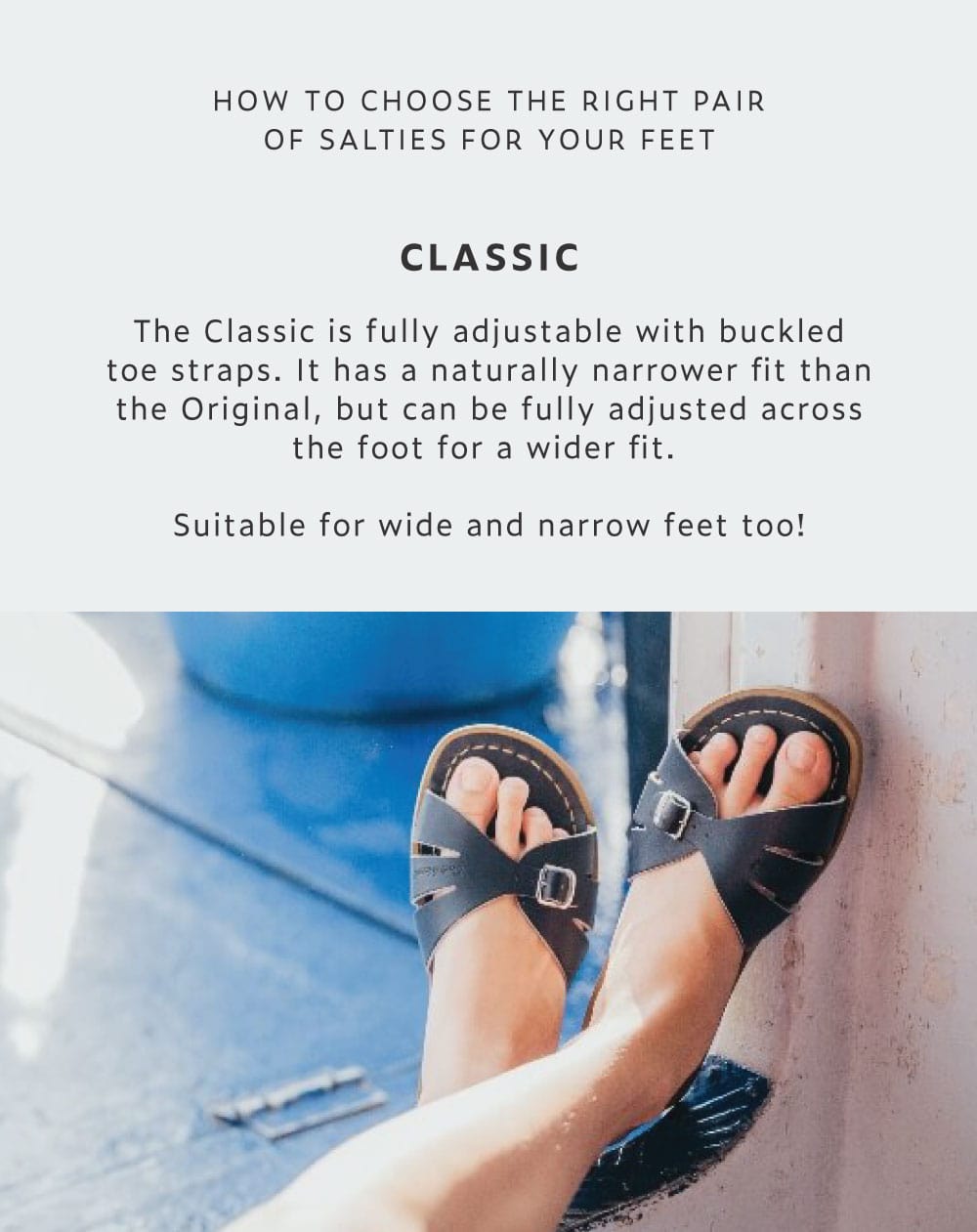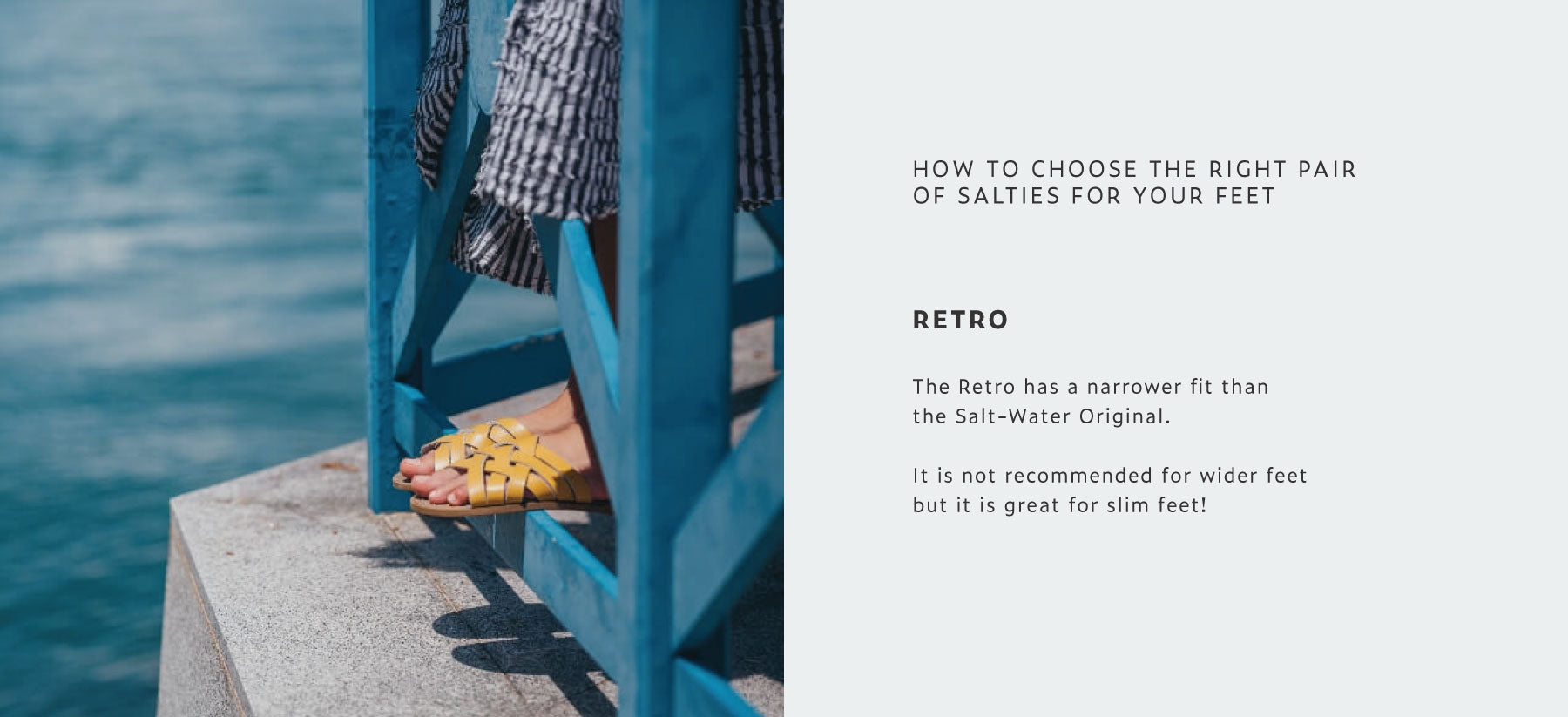 From Sand to City
You'll love these water-resistant slides and sandals. Come rain or shine, they're perfect for any weather!