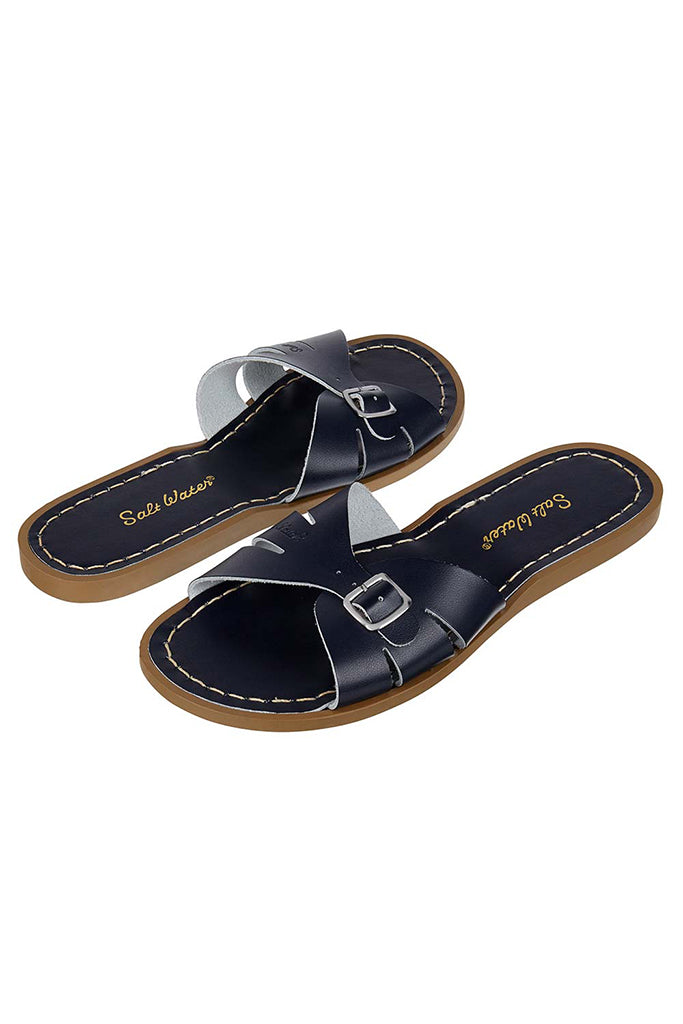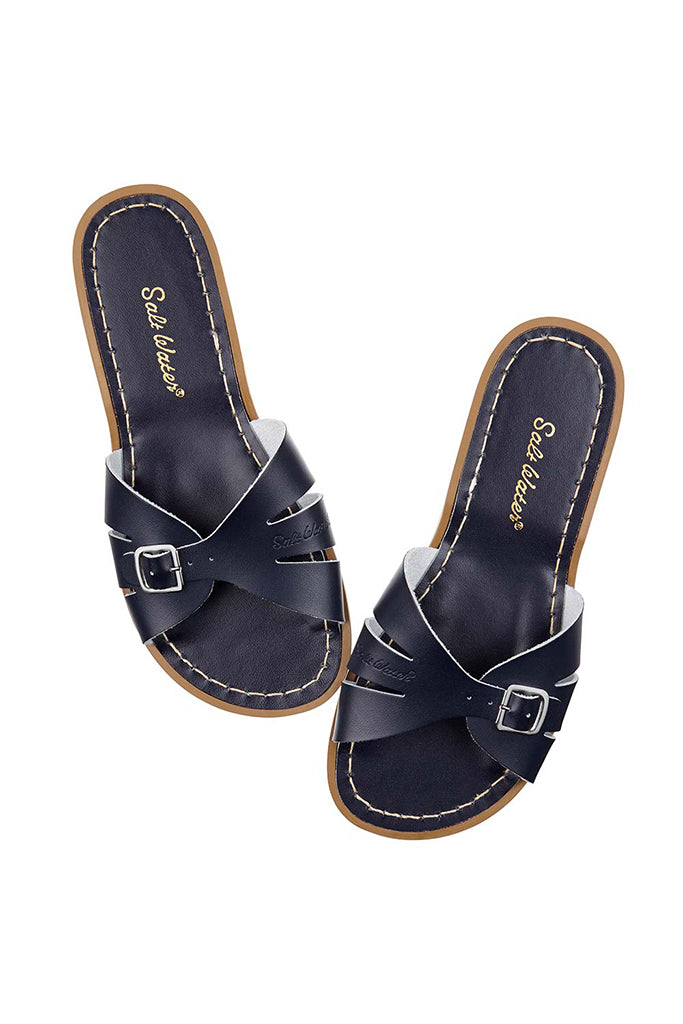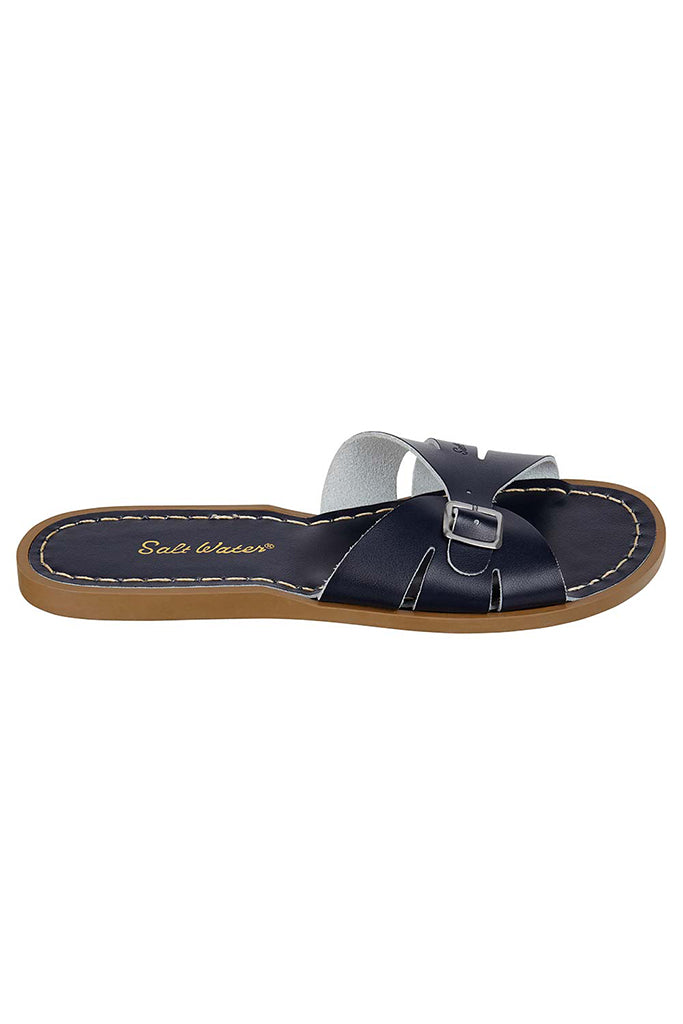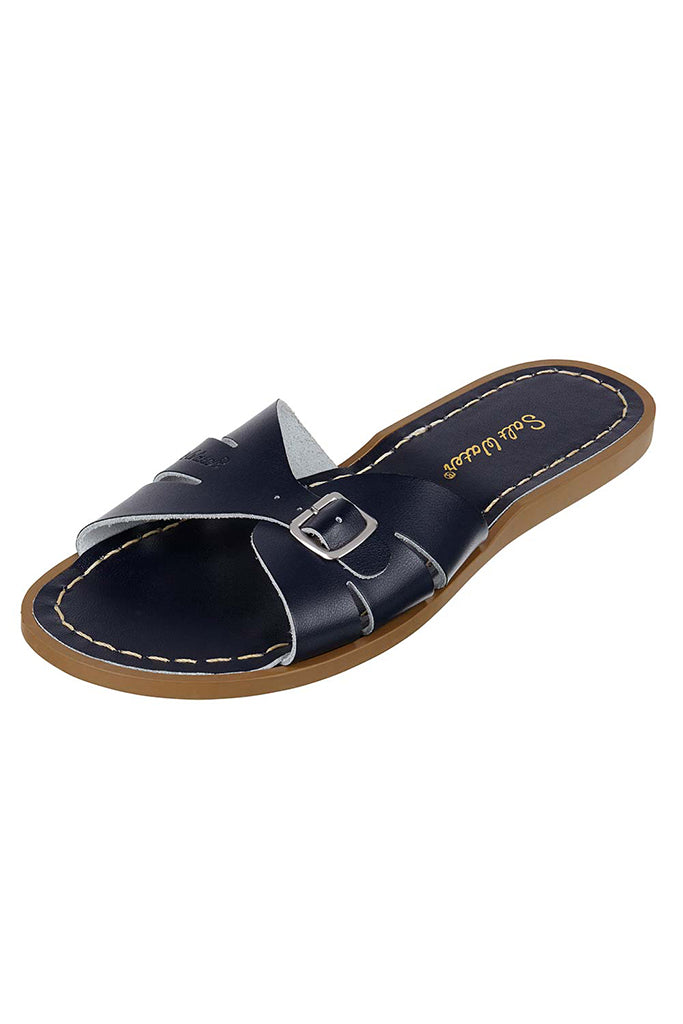 Classic Slide Adult - Navy
The Salt-Water Classic Slide in Navy is the perfect full stop to any outfit. How could you resist? This waterproof navy blue slider sandal is great for all types of adventures - from the city to the coast you can count on its tough little way stitched sole to last the distance. Our slider sandal is based on the design of our bestselling Classic sandal style with an adjustable buckle across the foot, but with no ankle strap making it easy to slide on and off.
Fit
- The Classic is a slider sandal with fully adjustable toe strap. It is great for adjusting for a narrow or wide fit.
- As with all sandals in the Salt-Water range we suggest that your toes sit behind the stitch line but make sure your heel is not hanging over the edge as there is no ankle strap.
- These are general guidelines - exact size and fitting will ultimately depend on your personal preference and the overall structure of your foot.
Made of waterproof cow leather upper and rust proof buckles.
The best way to clean your leather sandals is by hand. Place your Salt-water Sandals in a bowl of cold water and add a little mild detergent. Use a soft cloth to wipe them down and put them outside on a warm day to dry. 
The specially treated leather means they won't dry hard, but better to dry them flat than hanging them up on the line. 
Leather protectors and brushes are not recommended as they can erode the special sealant. Simply washing down with cool water will keep them looking as good as new! 
Twinning Styles for Mini Me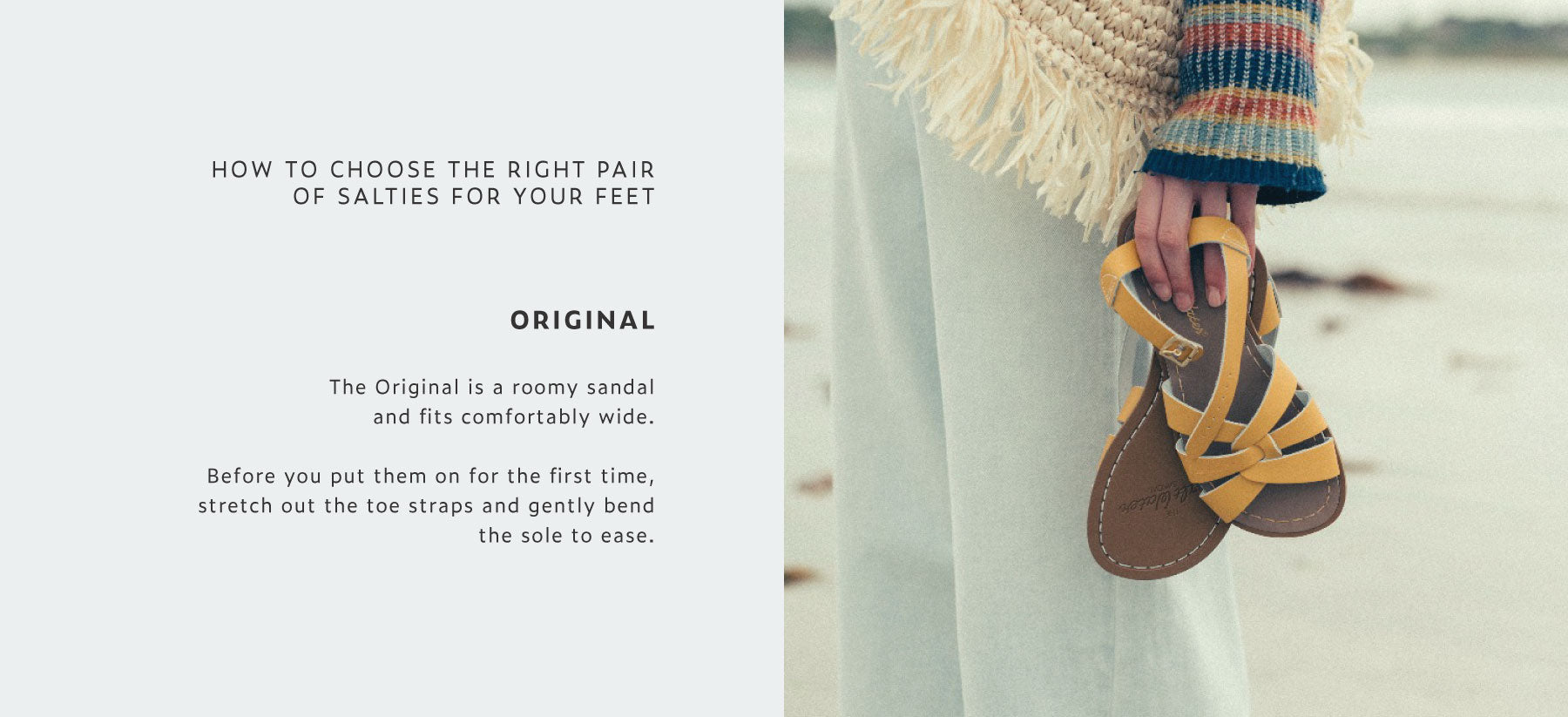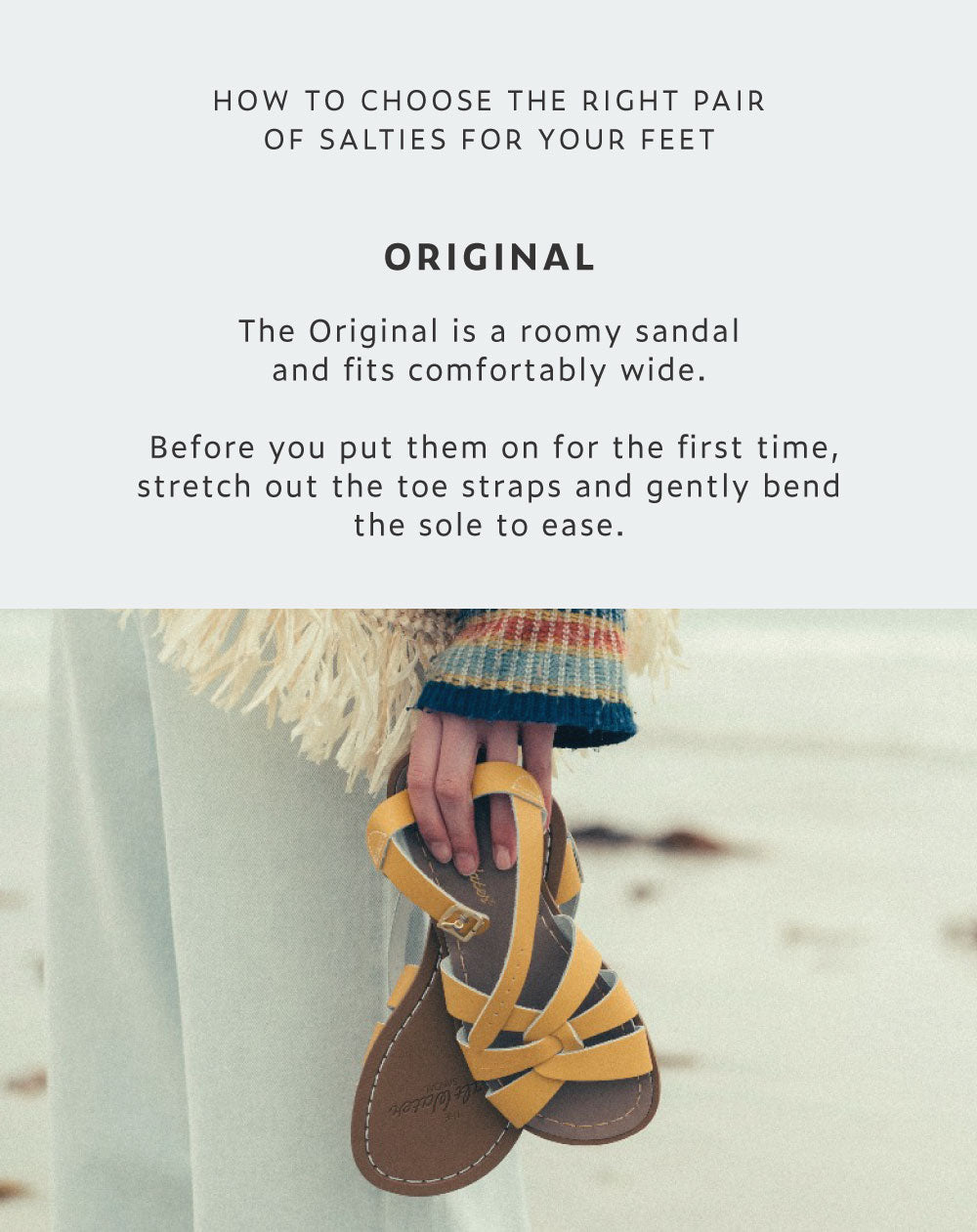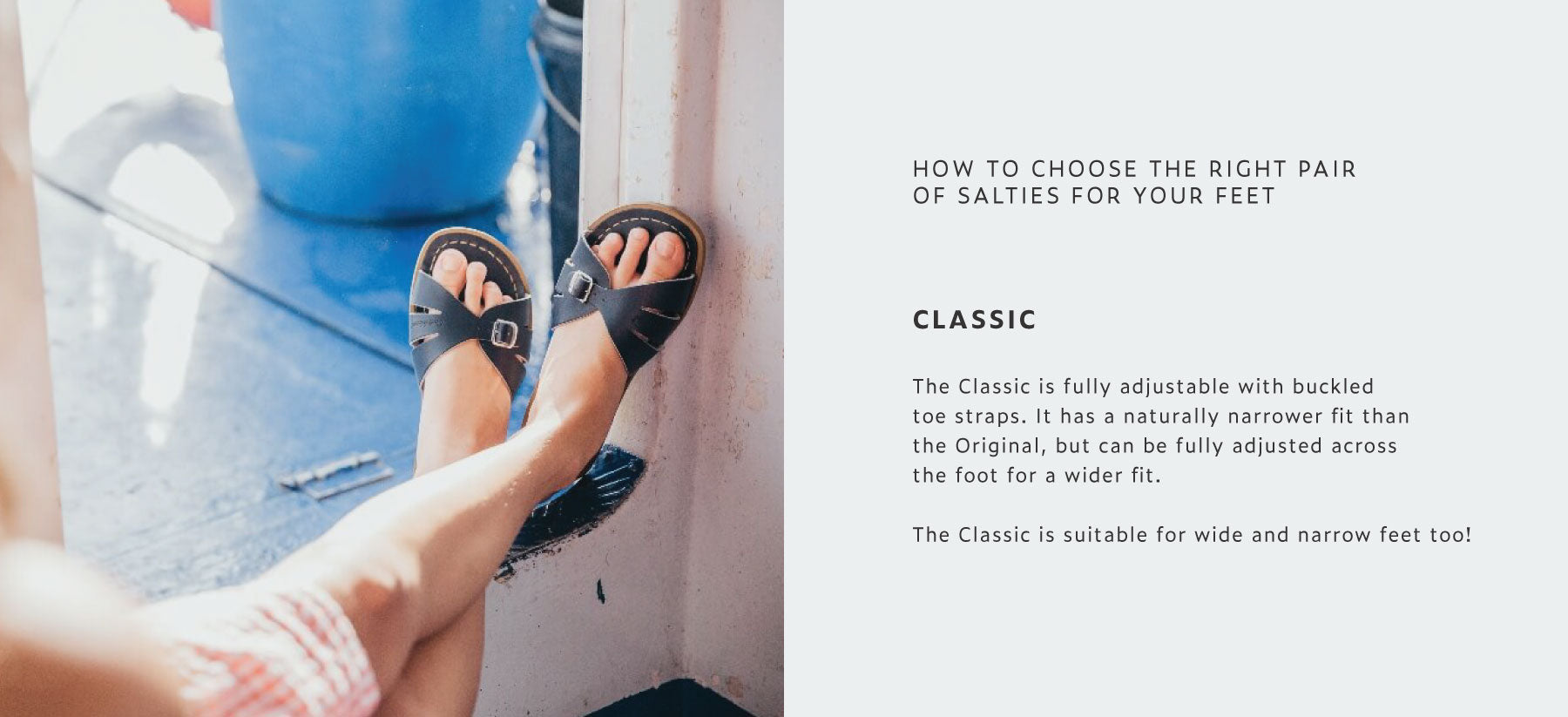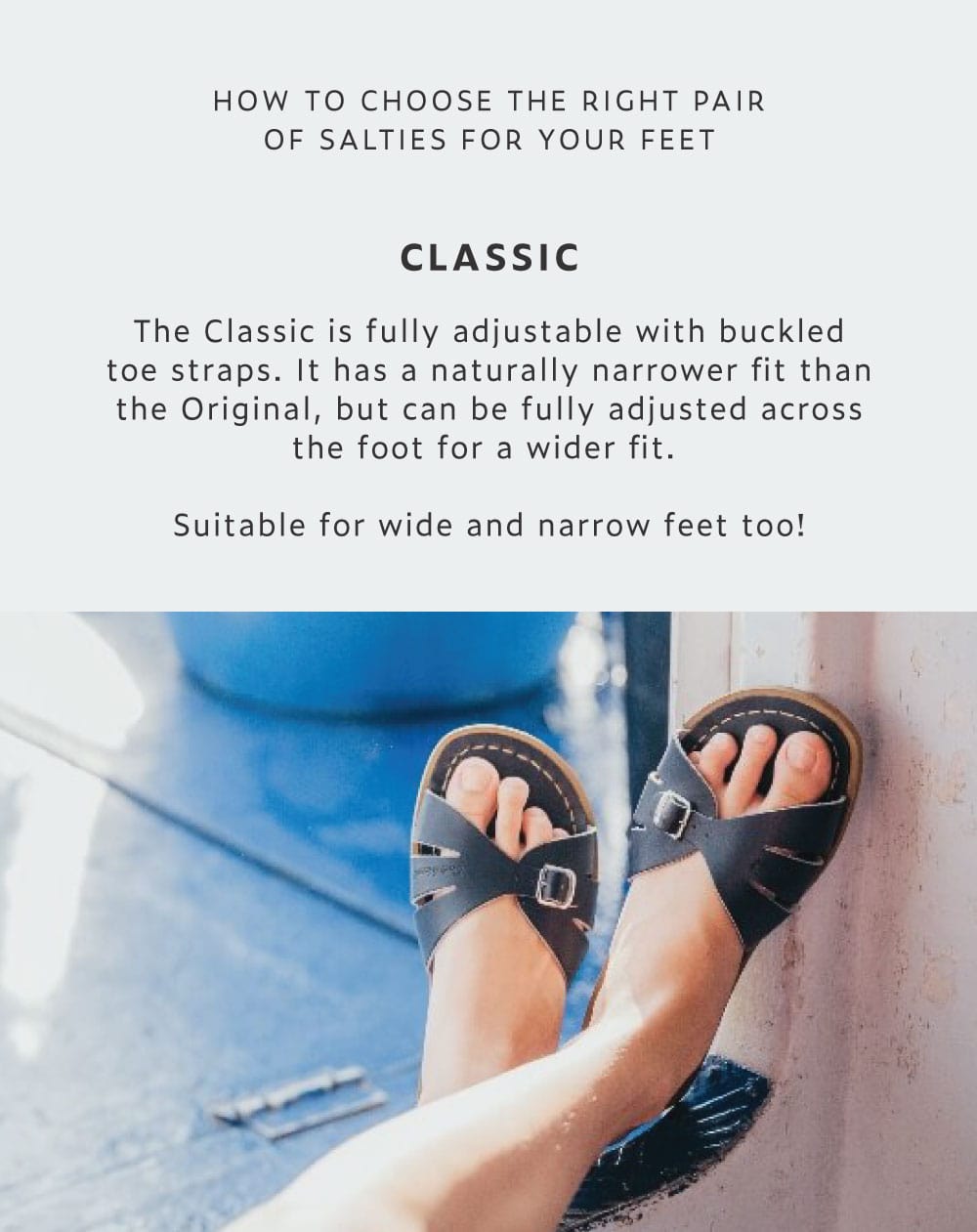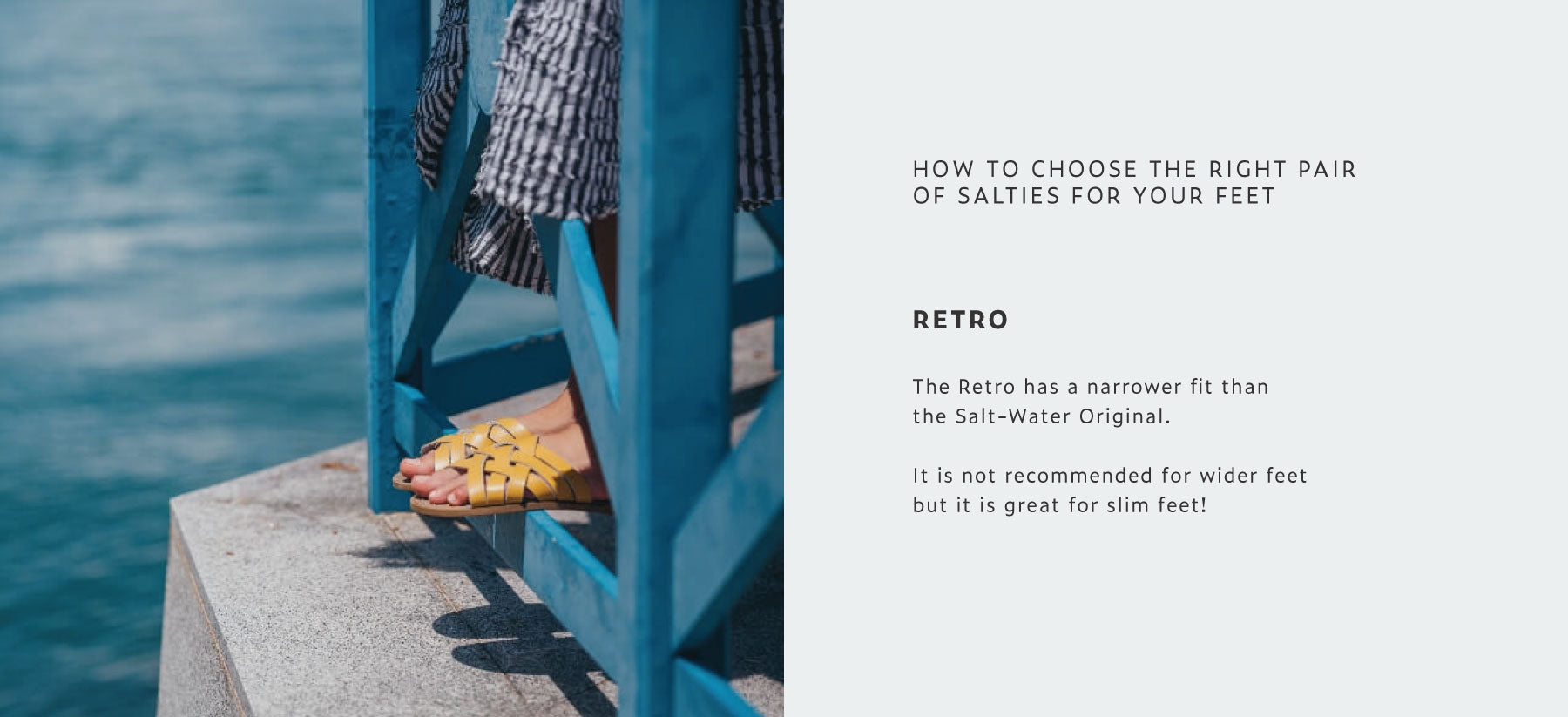 From Sand to City
You'll love these water-resistant slides and sandals. Come rain or shine, they're perfect for any weather!