Surfer Sandals - Rose Gold
Salt-Water Surfer Sandals in Rose Gold is a classic two strap shoe which is made from the same 100% waterproof leather and rust proof buckles as all of the other Salt-Water sandals. They make the perfect kids' sandals for a day out at the beach!
You can go from sand to sea without having to kick off your shoes.
Fit
- The surfer style is the best all-round sandal for any shape foot. All children sizes are made with a velcro fastening under a faux buckle across the ankle strap for day to day ease.
- The entire Sun-San range also comes on a spongy urethane soft sole with rust proof buckles.
- The surfer style is the best all-round sandal for any shape foot. With any of the sandals, should you get a sore spot, dunk your foot and sandal into water (yes really!) and wear them until they dry.
Made of 100% waterproof cow leather sandal upper and rust proof buckles.
The best way to clean your leather sandals is by hand. Place your Salt-water Sandals in a bowl of cold water and add a little mild detergent. Use a soft cloth to wipe them down and put them outside on a warm day to dry. 
The specially treated leather means they won't dry hard, but better to dry them flat than hanging them up on the line. 
Leather protectors and brushes are not recommended as they can erode the special sealant. Simply washing down with cool water will keep them looking as good as new!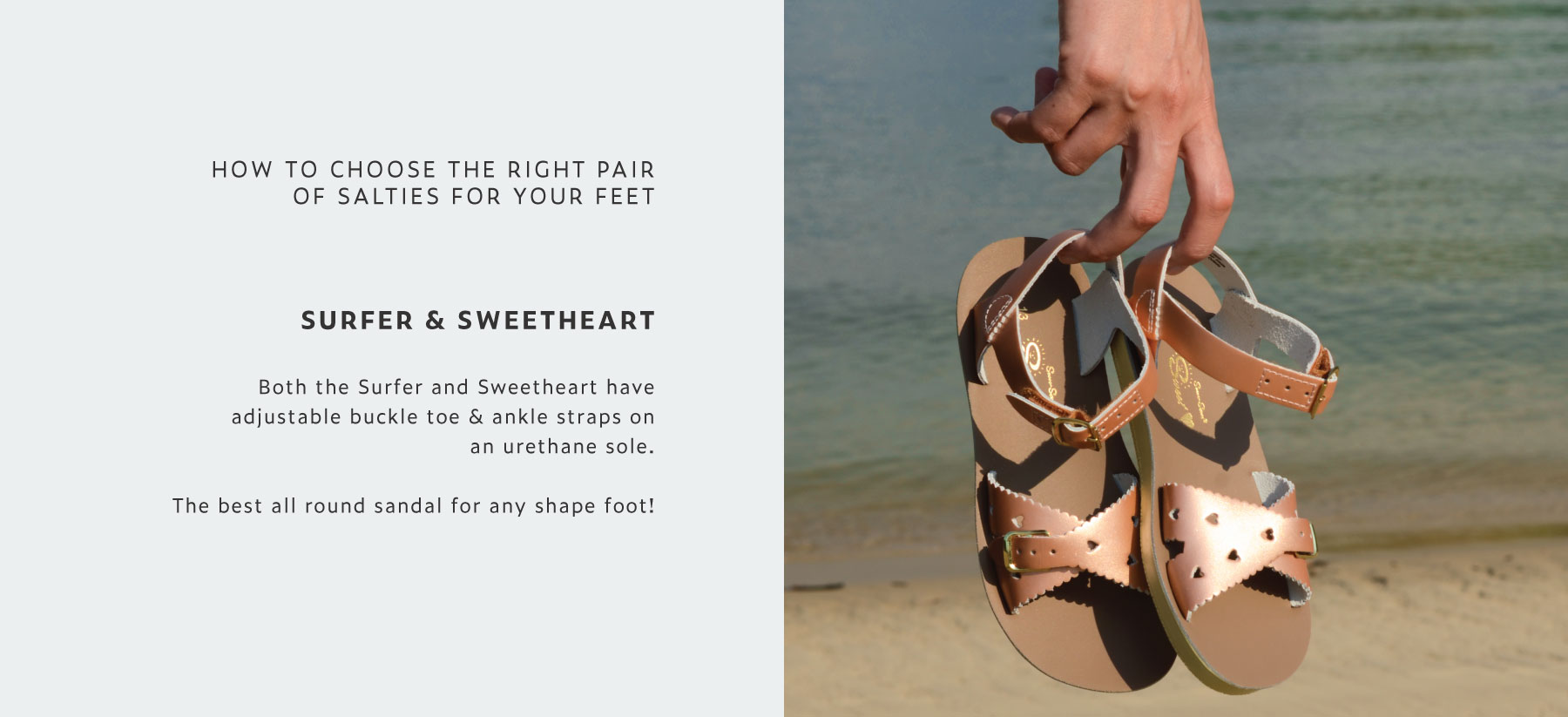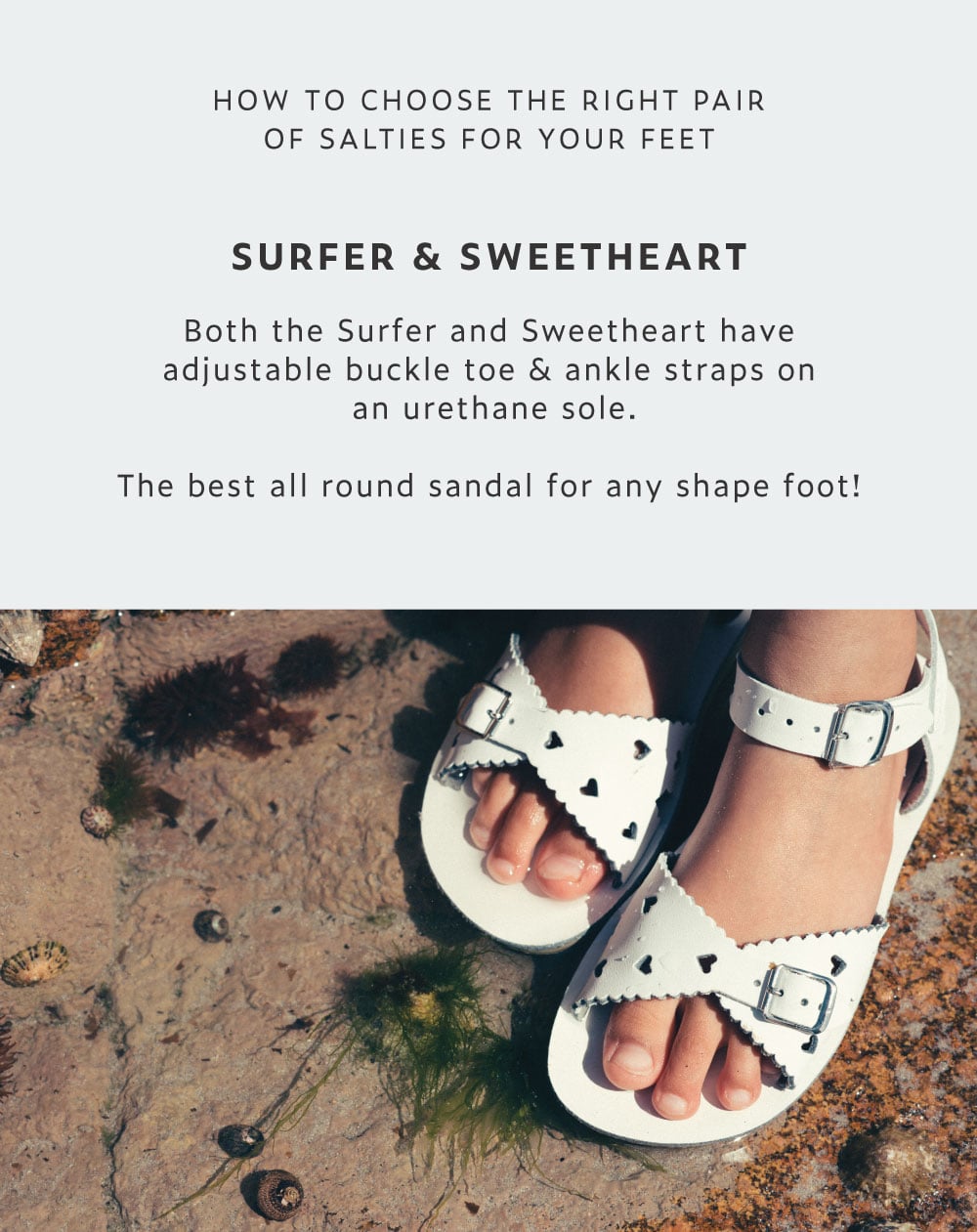 From Sand to City
You'll love these water-resistant slides and sandals. Come rain or shine, they're perfect for any weather!