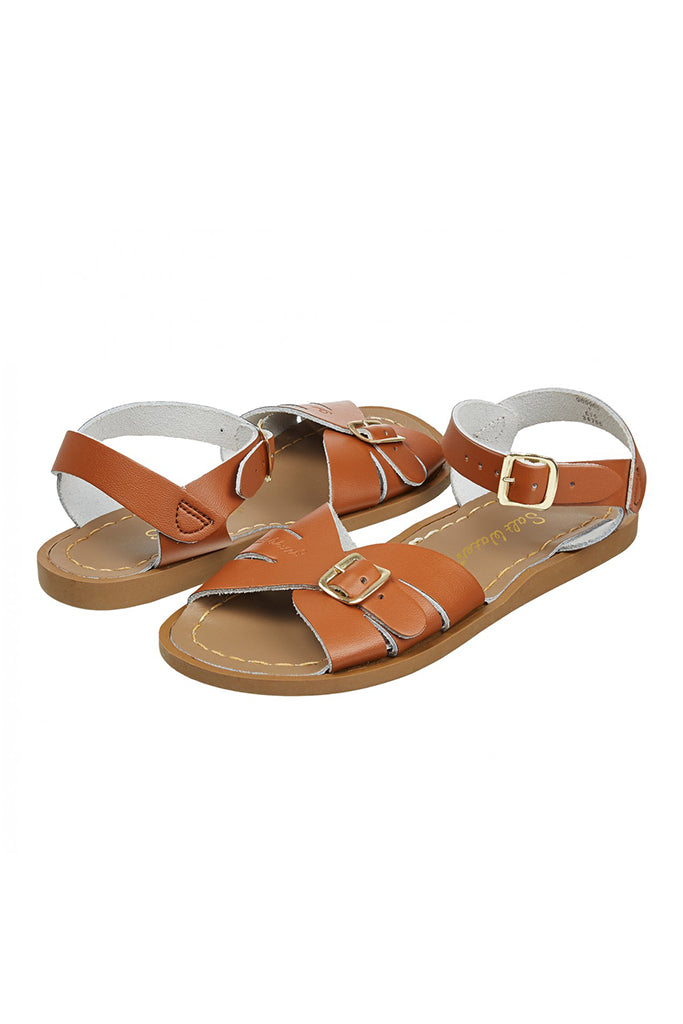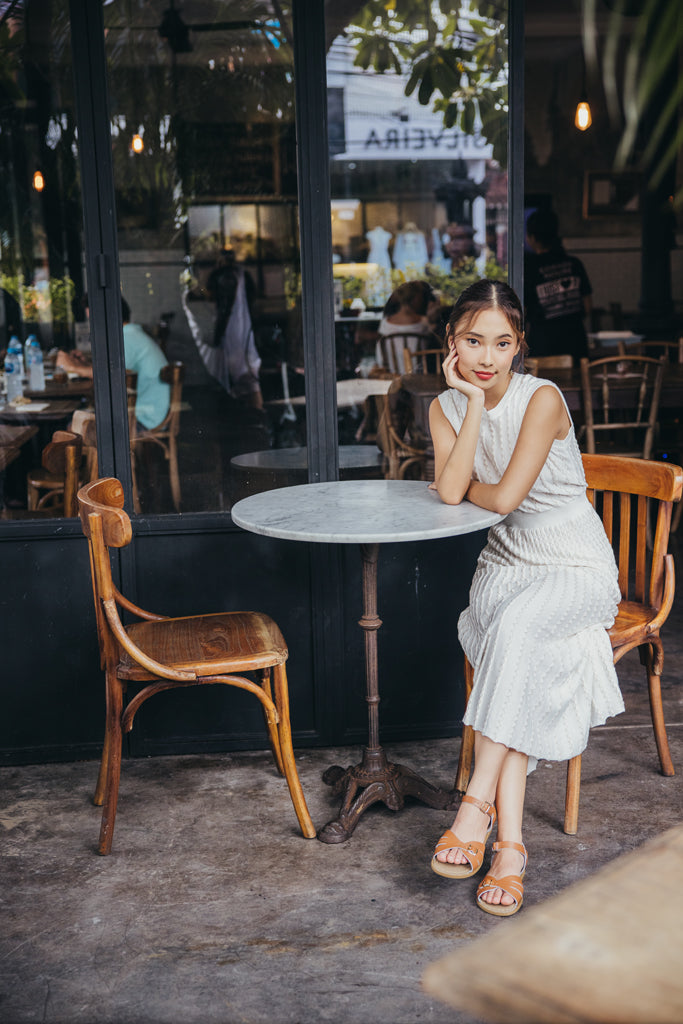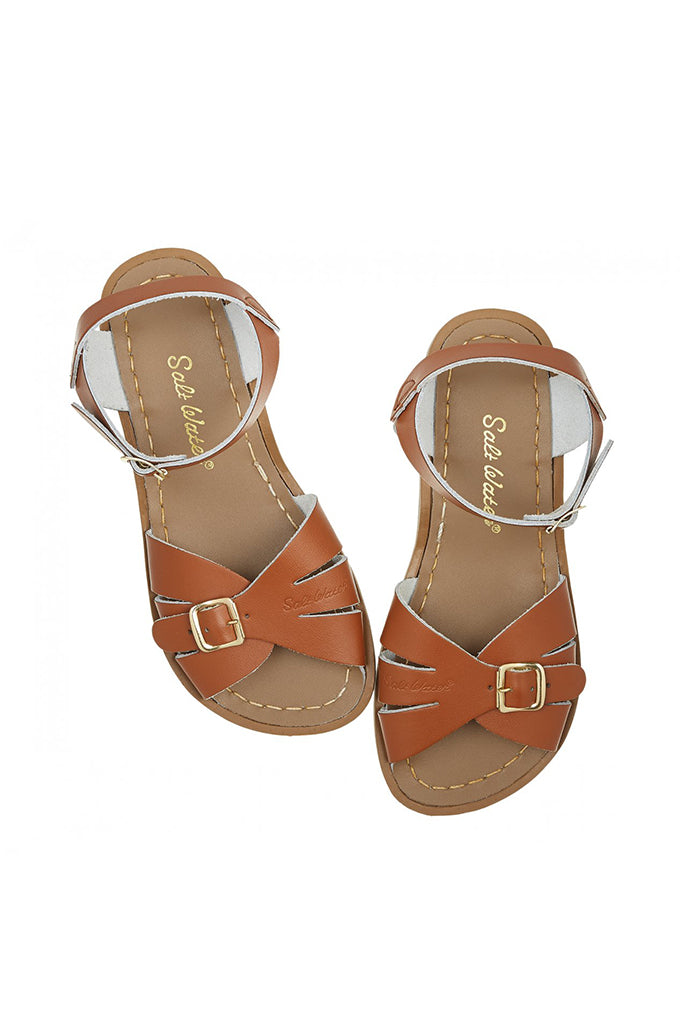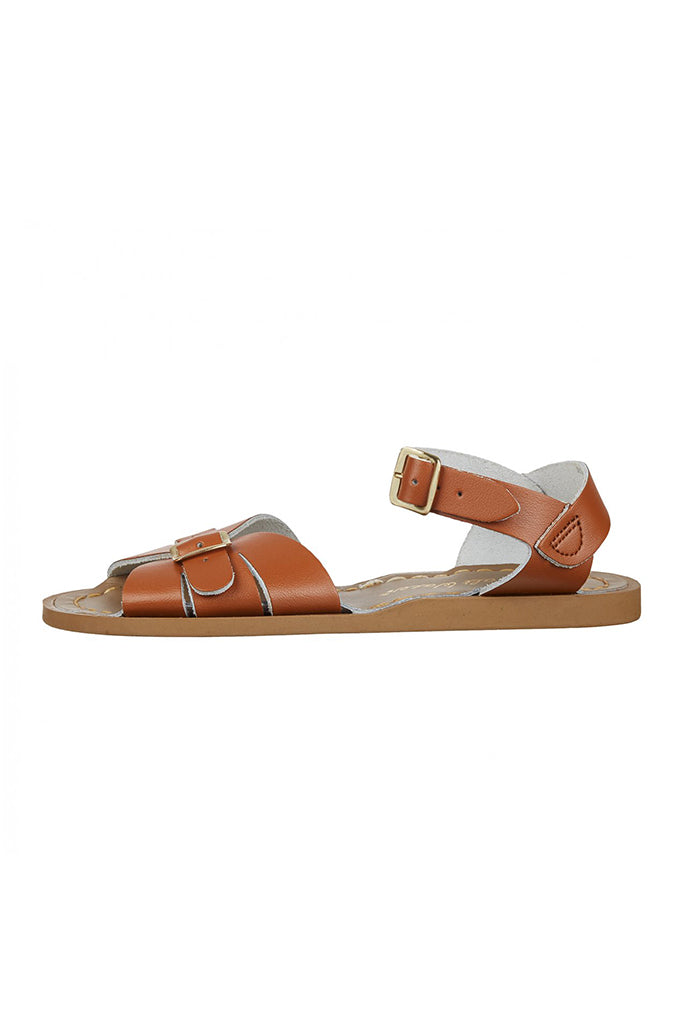 The ideal summer sandal - comfortable, versatile and chic. The Classic sandal design offers an adjustable front strap with cut-out details on the toe strap.
Fit
- The Classic is fully adjustable with buckled toe and ankle straps.
- It has a naturally narrower fit than the Original but with its double buckle feature, it can be fully adjusted to find the perfect fit.
- As with all sandals in the Salt-Water range we suggest that your toes sit behind the stitch line.
Made of waterproof cow leather upper and rust proof buckles.
The best way to clean your leather sandals is by hand. Place your Salt-water Sandals in a bowl of cold water and add a little mild detergent. Use a soft cloth to wipe them down and put them outside on a warm day to dry. 
The specially treated leather means they won't dry hard, but better to dry them flat than hanging them up on the line. 
Leather protectors and brushes are not recommended as they can erode the special sealant. Simply washing down with cool water will keep them looking as good as new! 
Twinning Styles for Mini Me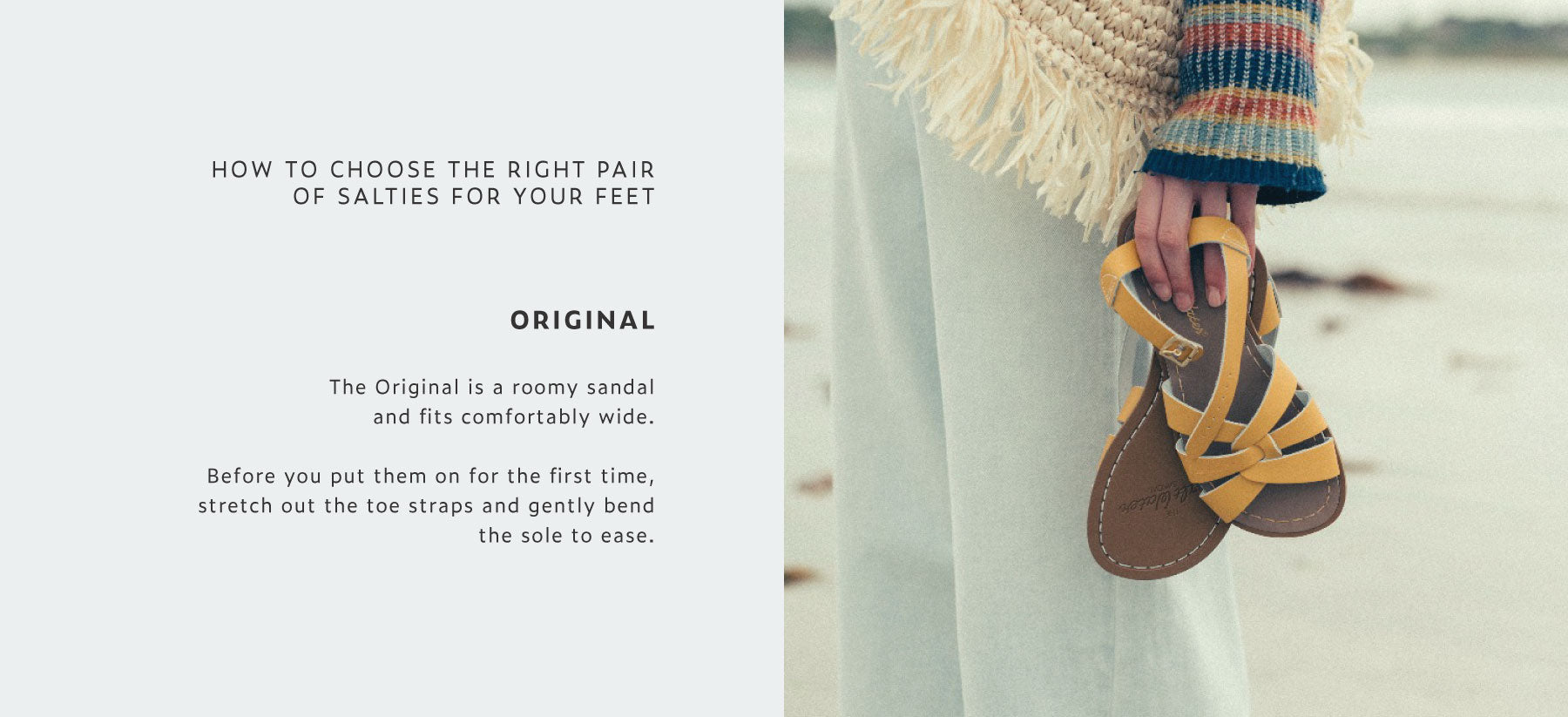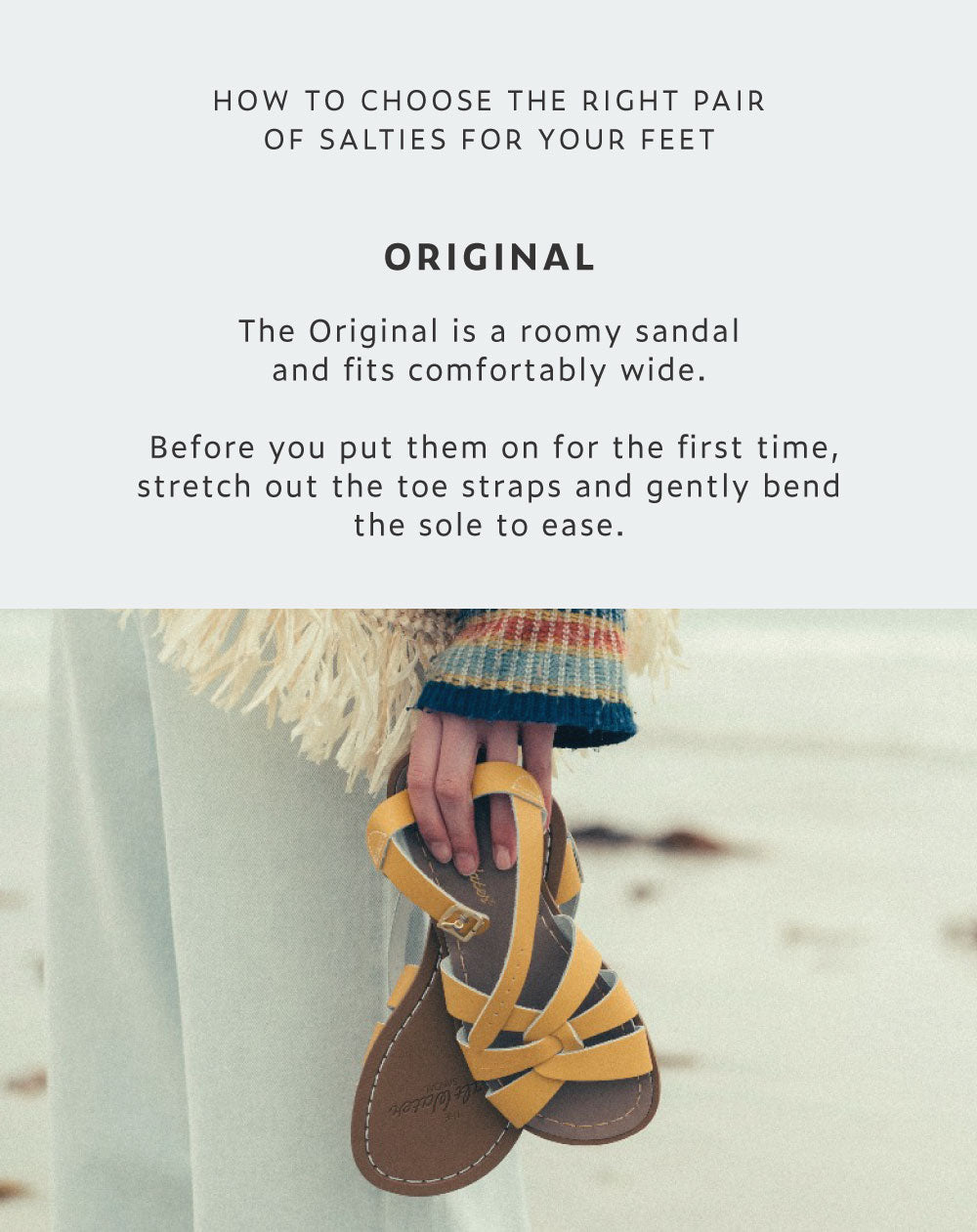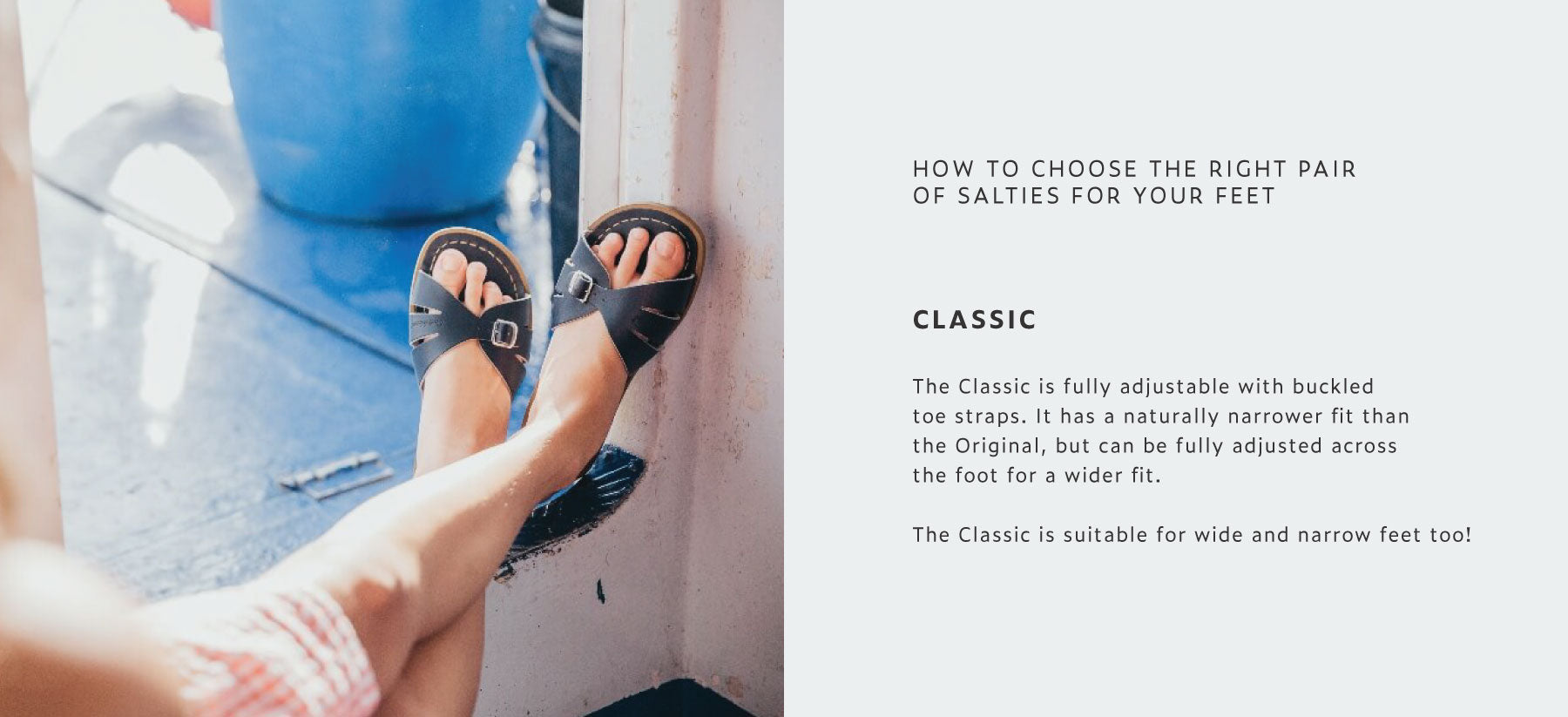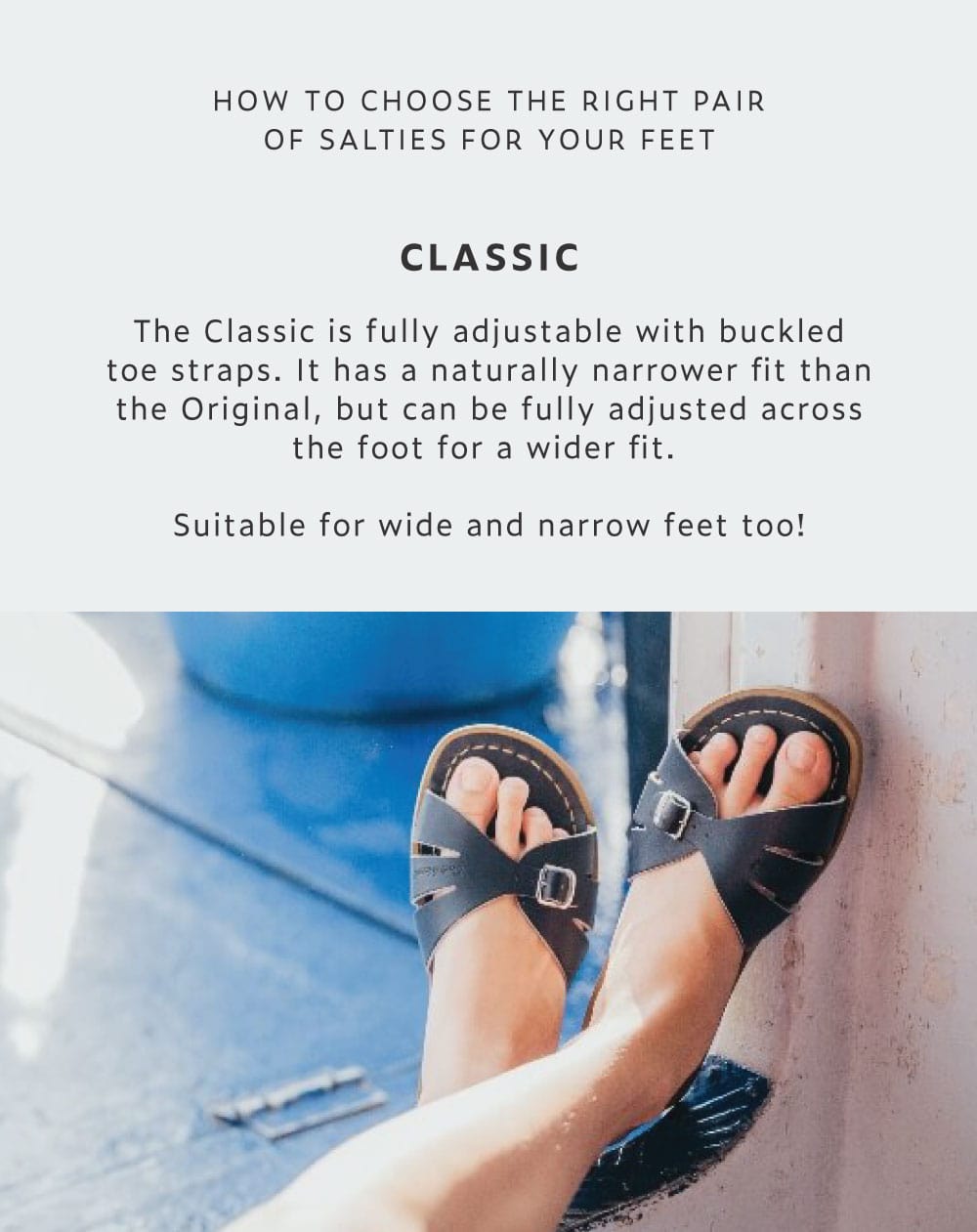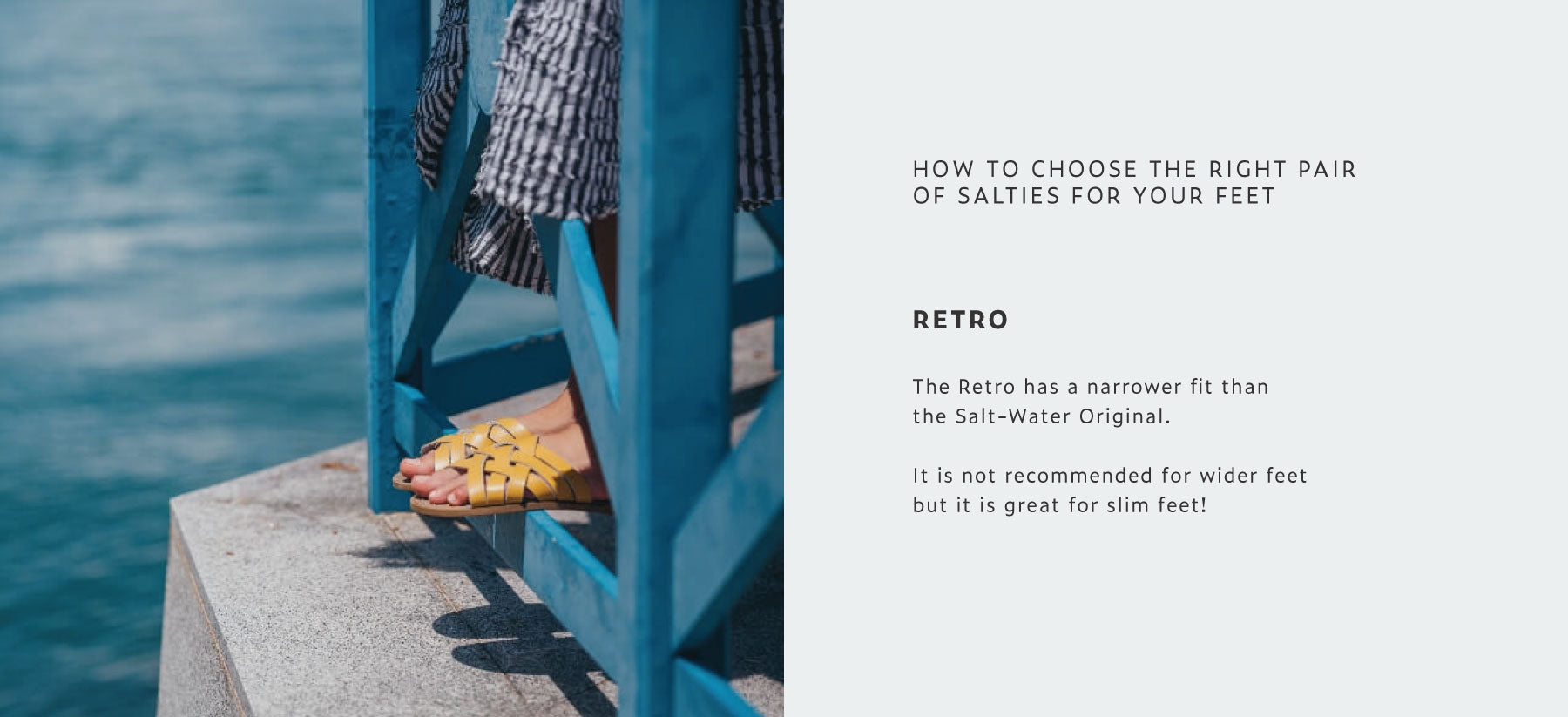 From Sand to City
You'll love these water-resistant slides and sandals. Come rain or shine, they're perfect for any weather!