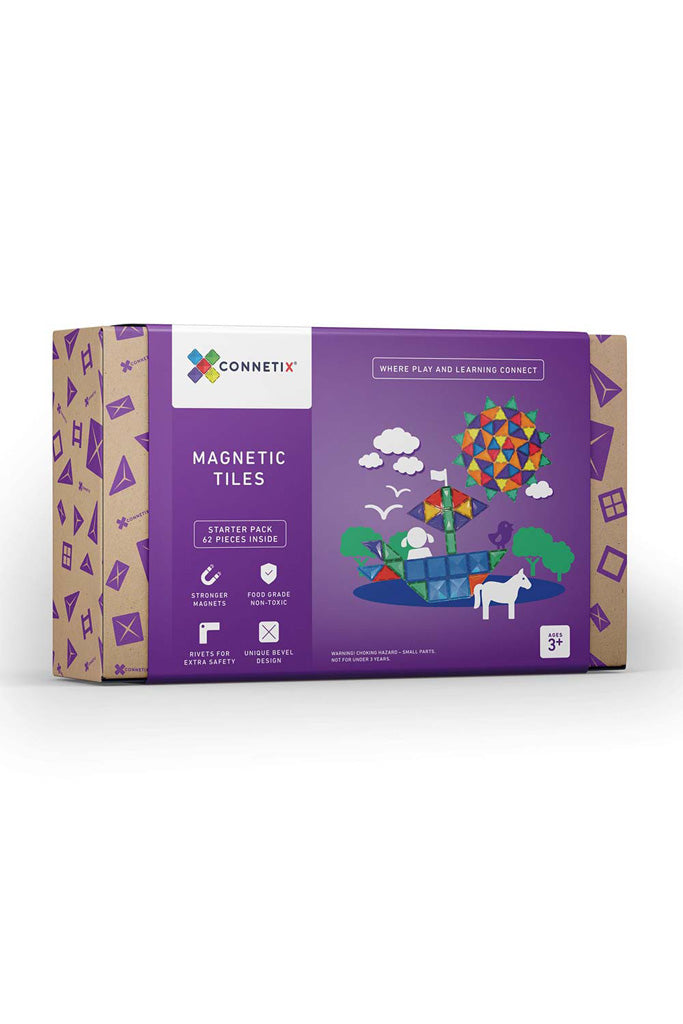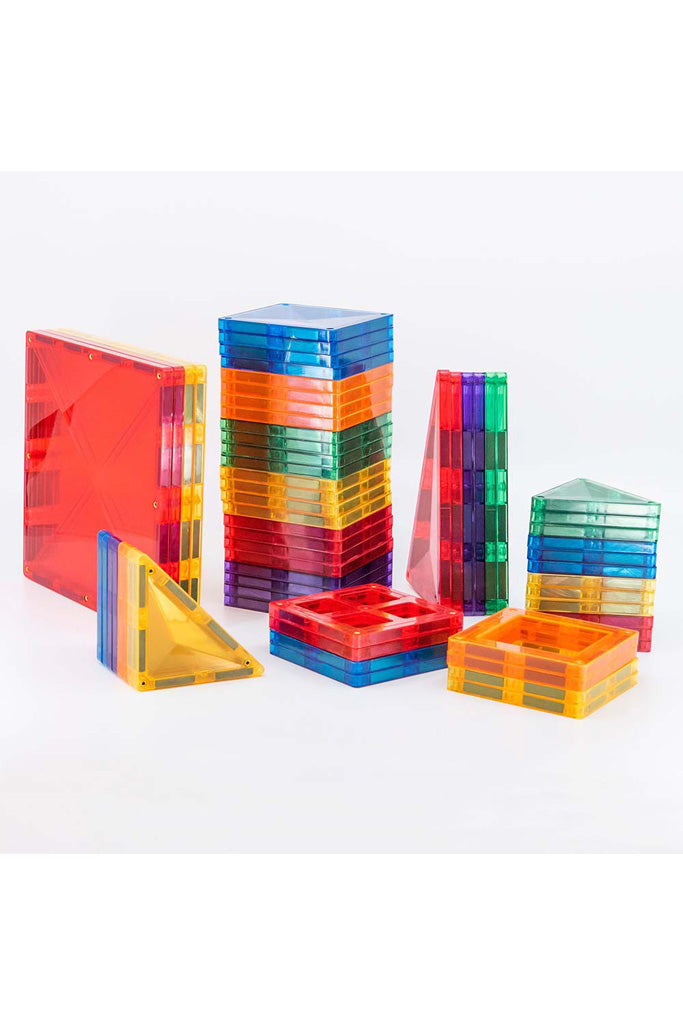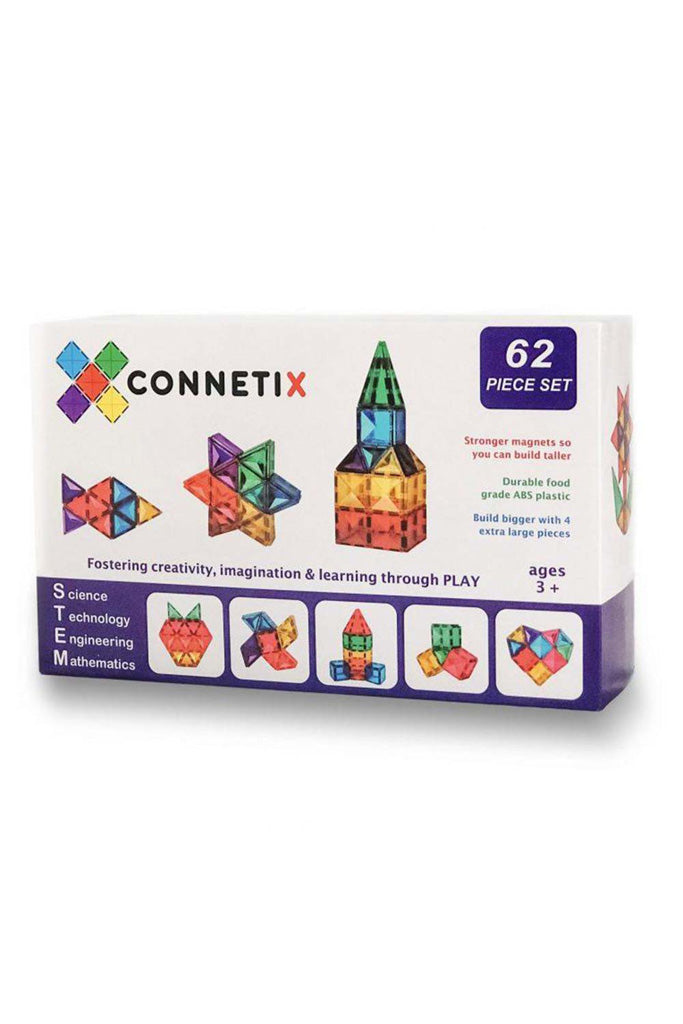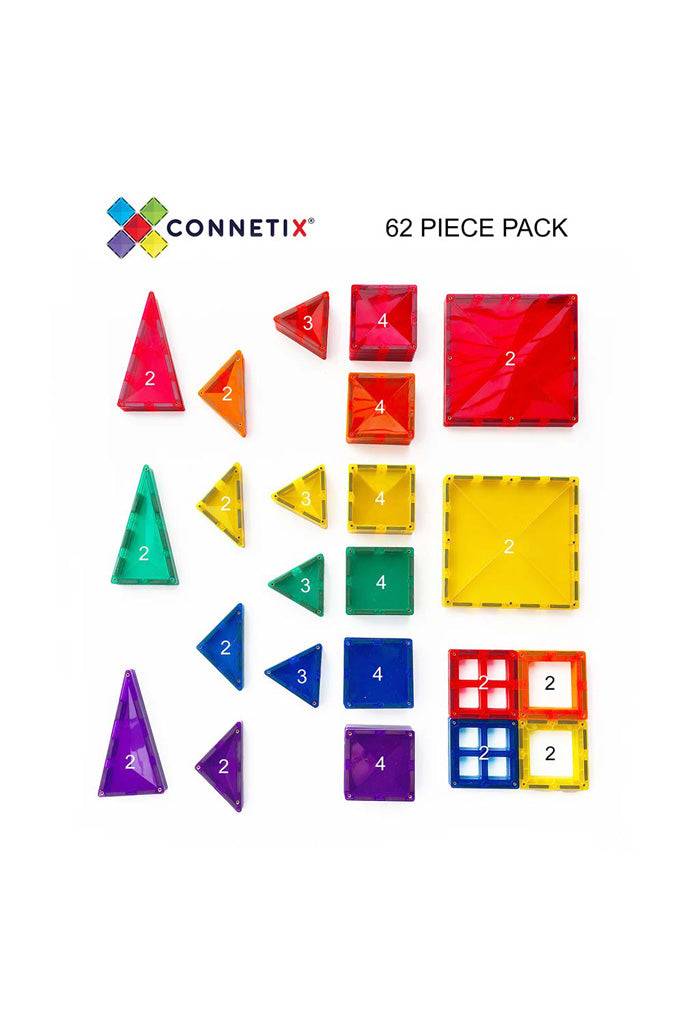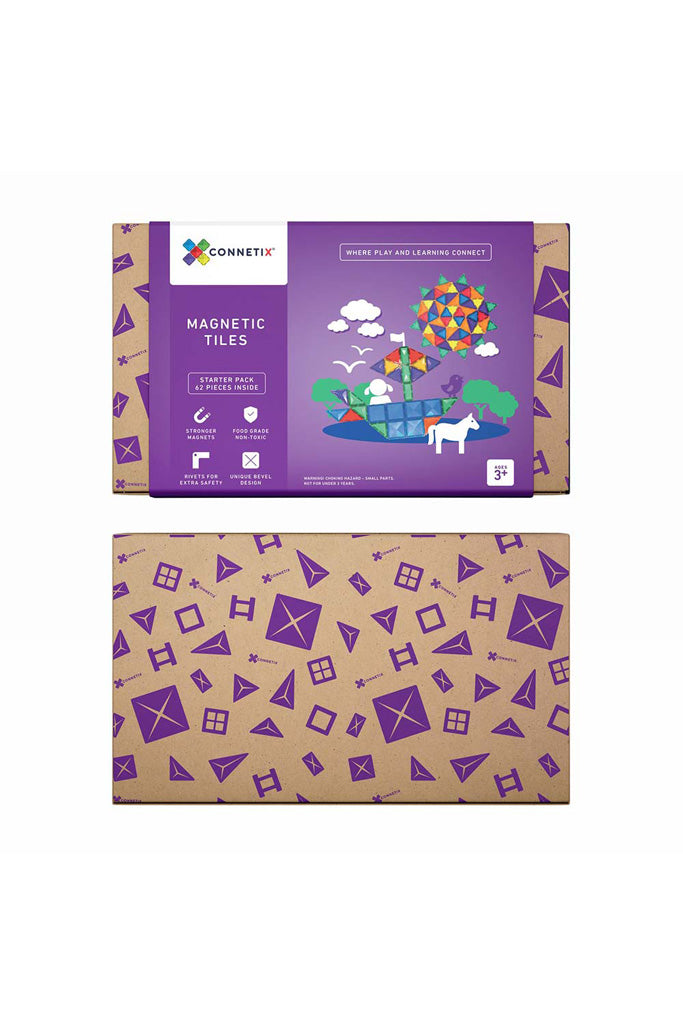 This 62 piece Starter Pack by Connetix is special because it consists of 4 large square tiles that are great for stabilising structures.
It includes: 
4 large squares (15x15cm)
24 small squares
12 equilateral triangles
8 right-angle triangles
6 isosceles triangles
4 window in squares
4 hollow door frames in squares
Guide Book for building ideas
Suitable for ages 3+ years.
*Various sets could have been used in building the different magnetic tiles creation in some of the lifestyle product images. Please refer to the list above for the specific pieces included in this set.