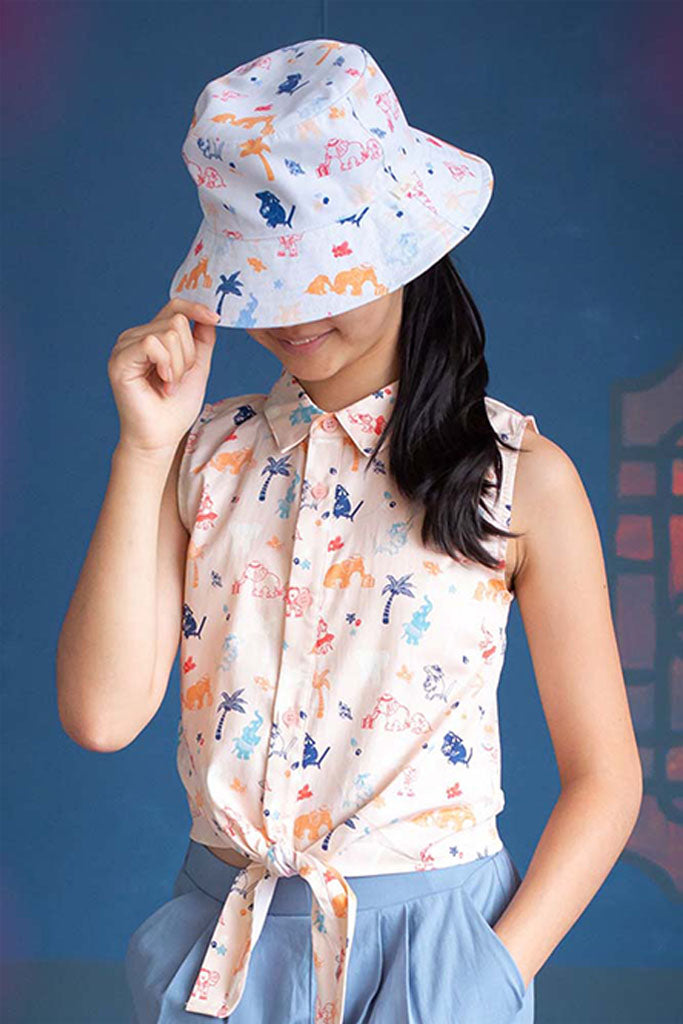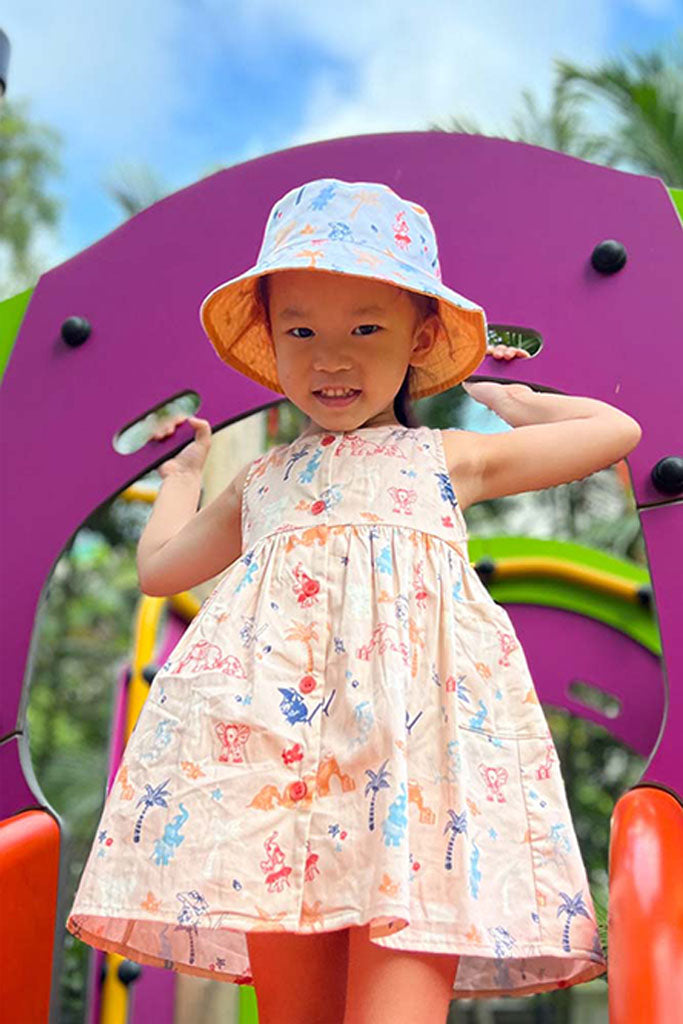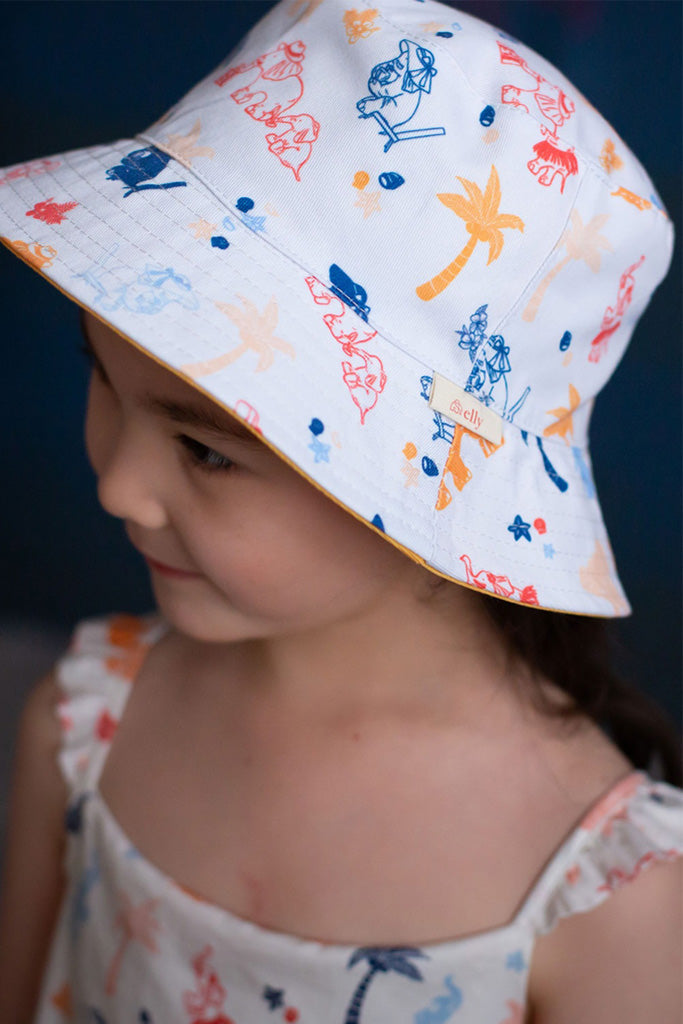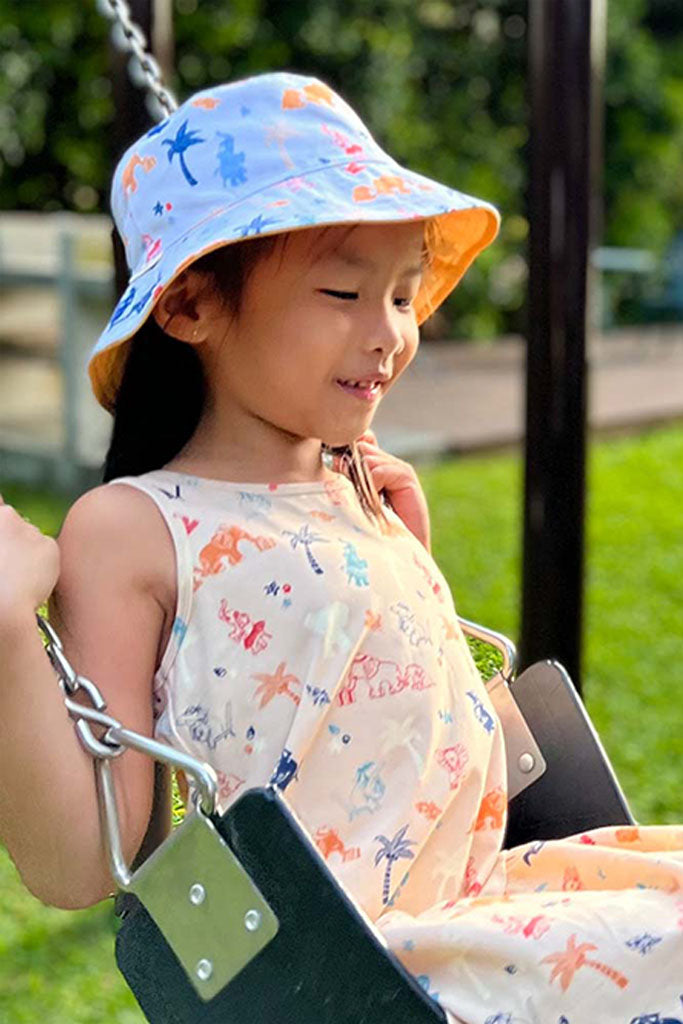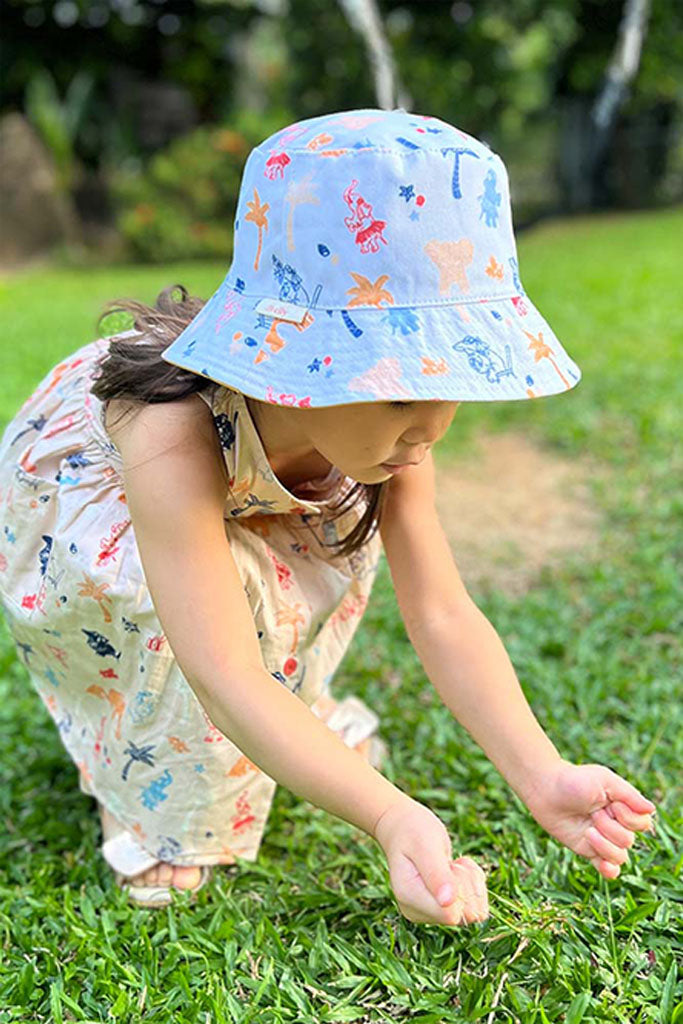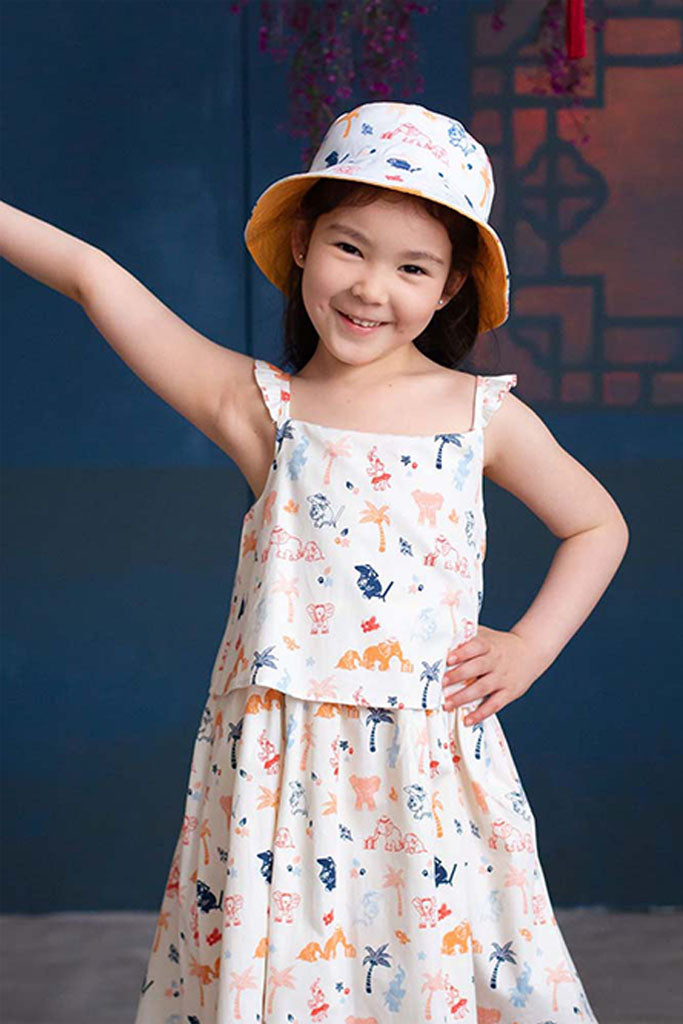 Reversible Bucket Hat (Kids) - Cream Summertime
Our reversible bucket hat features colourful prints on one side and a bright yellow fabric on the reverse for you to mix and match with different outfits and moods! Position of prints may differ from piece to piece. There are top stitching details on the brim and a product label at the side. One side of the hat has colourful prints of elephants going on vacation! 
About the print:
Since we spent 2020 and 2021 exploring Singapore, we drew our inspiration from home this year. We decided to bring some animals from our zoo on all the holidays we couldn't go on. When given the first chance, the Elephants grabbed their suitcases and headed for the tropics! 
Size Guide
Measurements (There are approximate age guidelines. Actual fit will depend on circumference measurements):
All measurements are taken from the inner circumference of the cap. If you're unsure about size, please head to our size to try on samples. 
Small - 48 cm (for under 2 years)
Medium - 53 cm (for 2 to 6 years)
Large - 55 cm (for 6 to 12 years)
Composition and Care
Material: Cotton / polyester blend
Care Instructions: Light handwash in cold water with like colours or spot clean with gentle detergent. Do not use organic detergent. Do not soak, bleach or tumble dry.