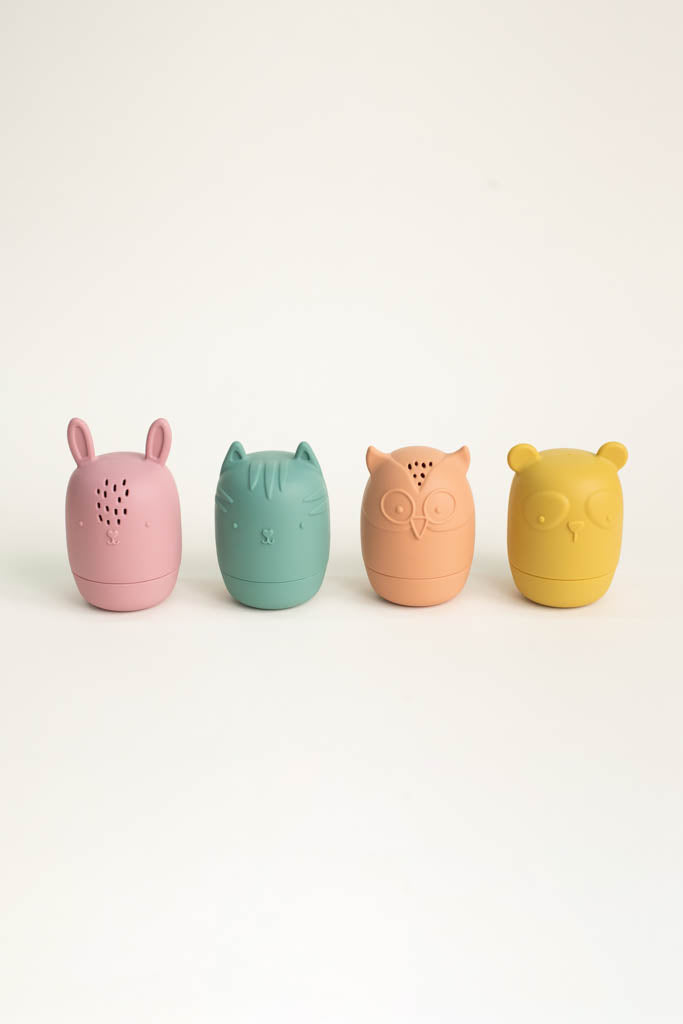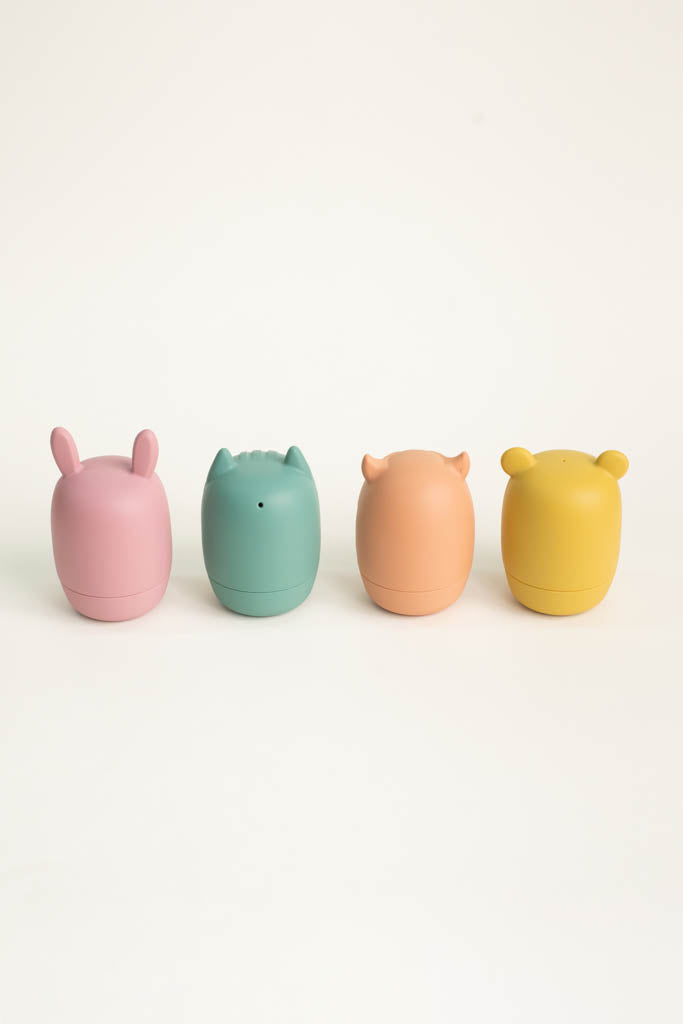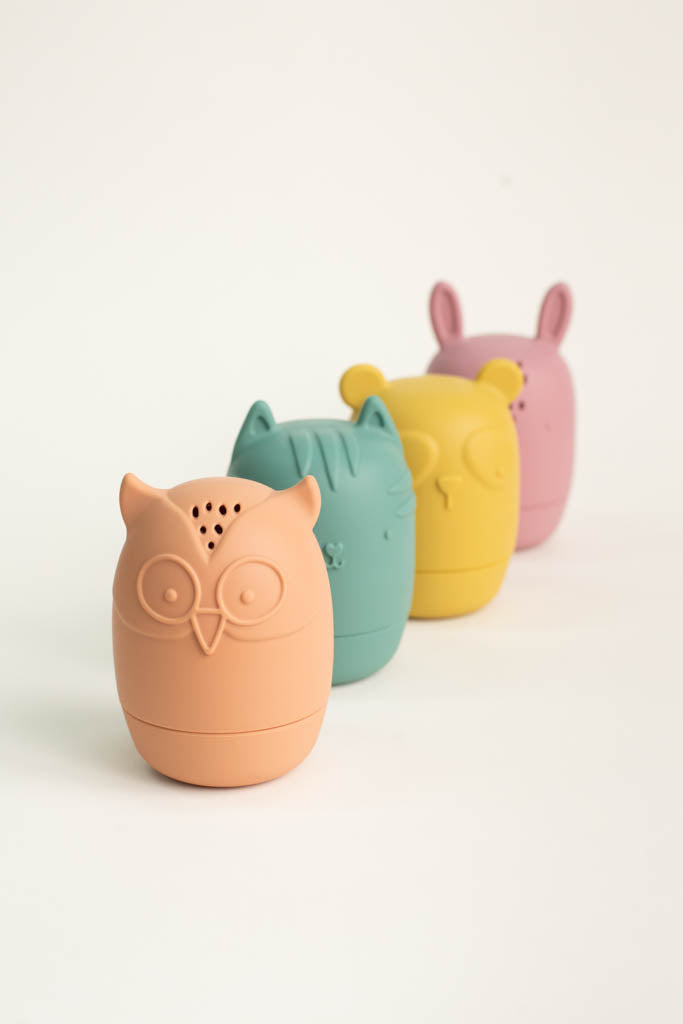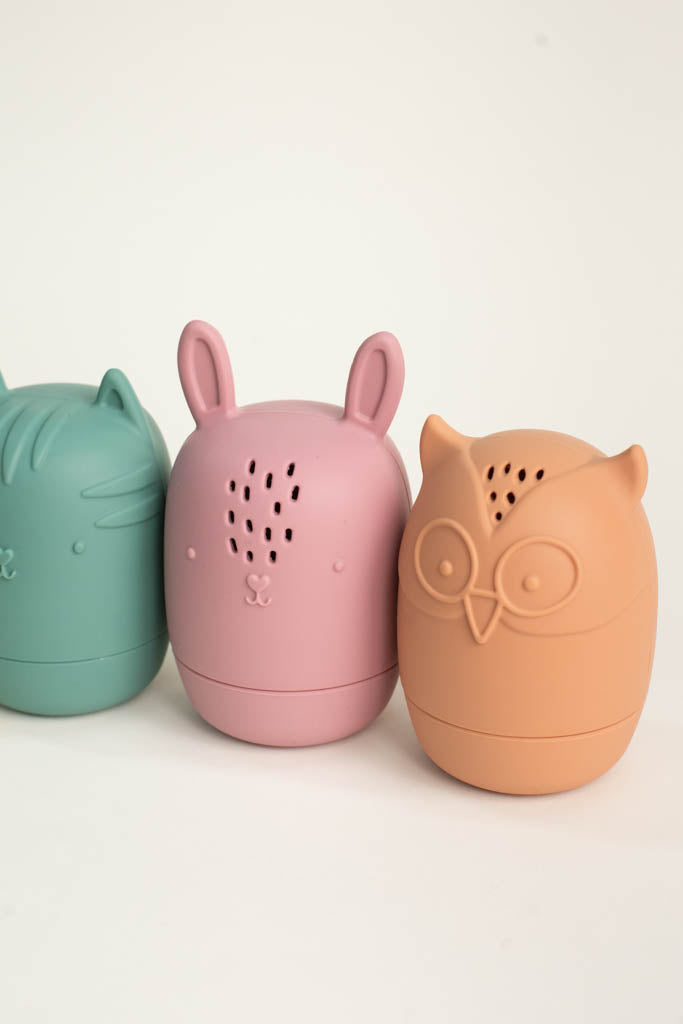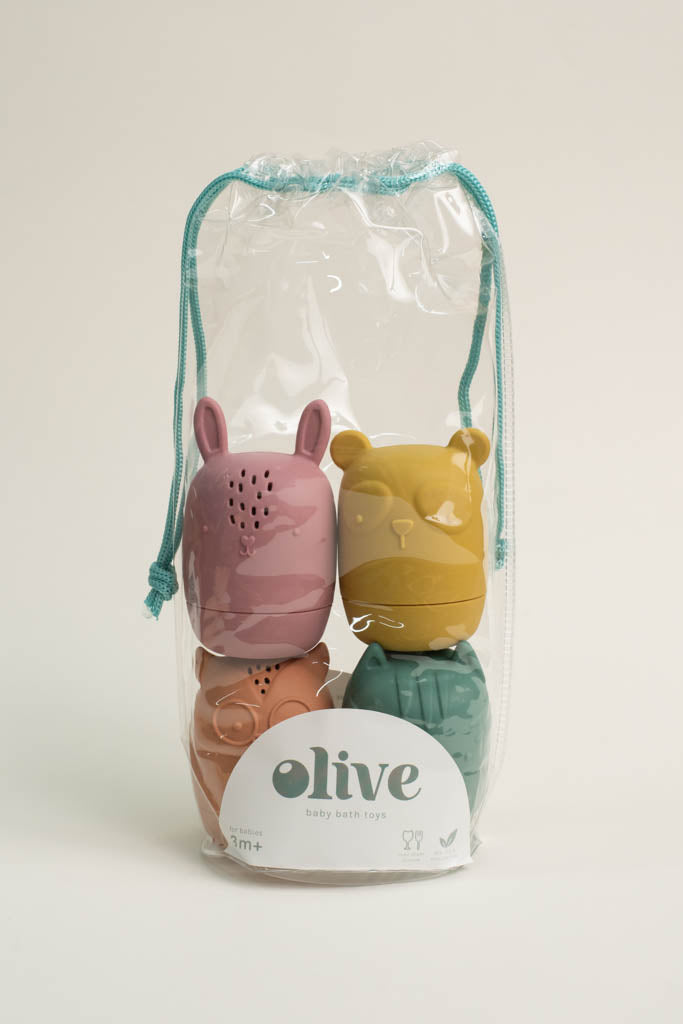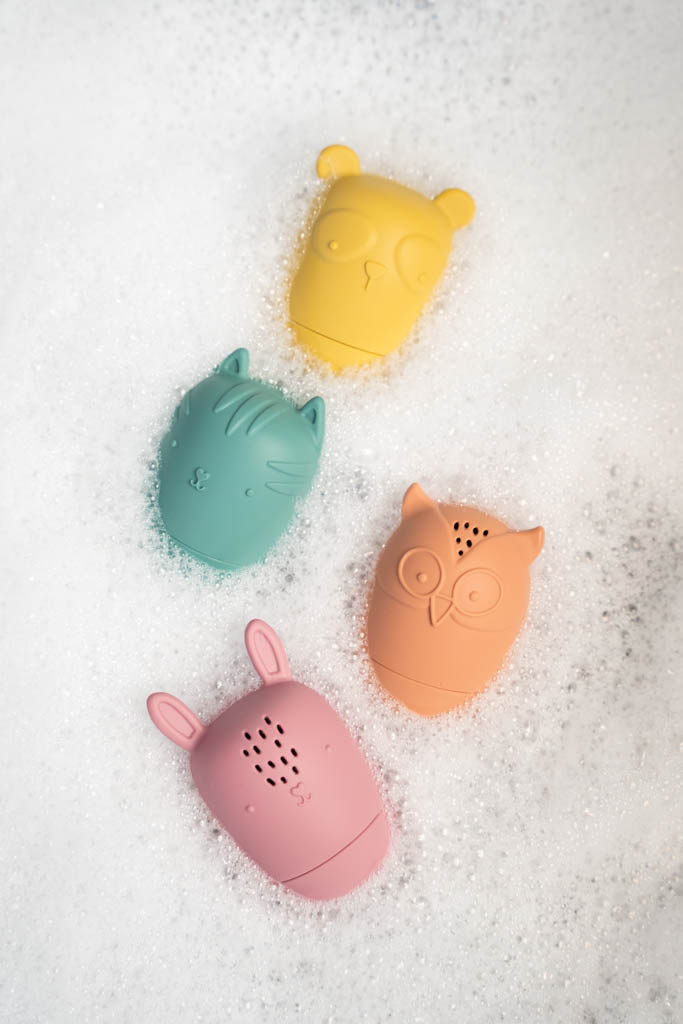 Animal Bath Toys - Set of 4
Free from all nasty chemicals, this set of 4 squishy high-quality silicone animal bath toys will make bath time fun for babies and toddlers! The texture on these bath toys helps toddlers develop a sense of touch! These animal bath toys are designed to allow each toy to open into two separate pieces to dry after bath.
What's included: 1 x clear drawstring bag containing 4 silicone animal bath toys
Material: 100% food-grade silicone, BPA, PVC and phthalate-free
Recommended age: 10 months+
Care instructions: Wash with warm, soapy water and air dry. Open the bath toys to dry thoroughly after use before storing.
Individual toy dimensions: Approximately 4.5 x 4.5 x 6.5 cm