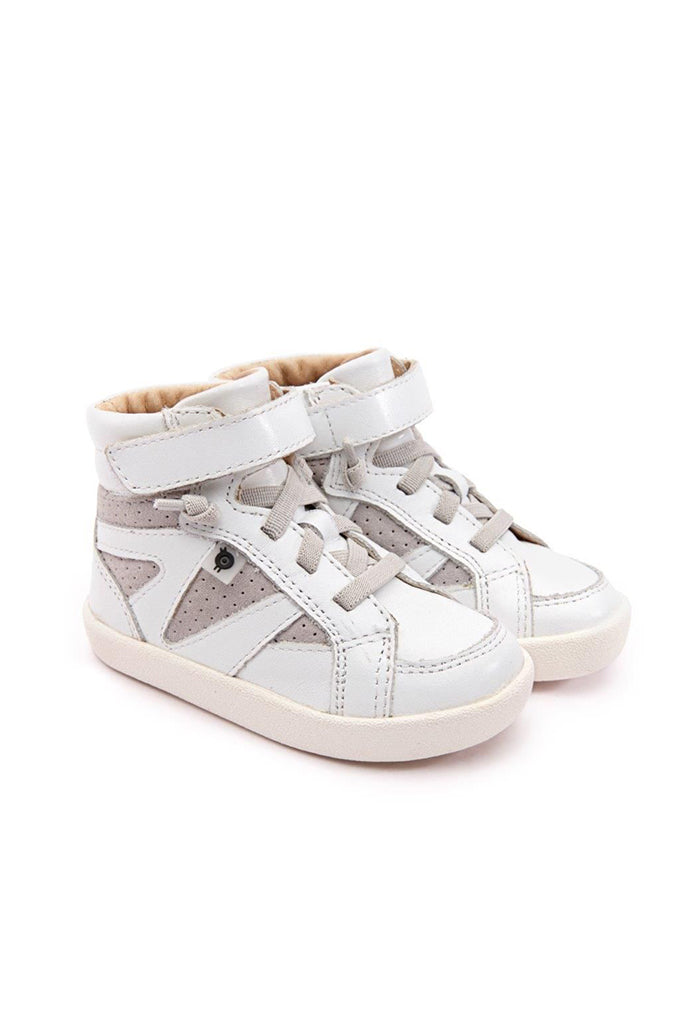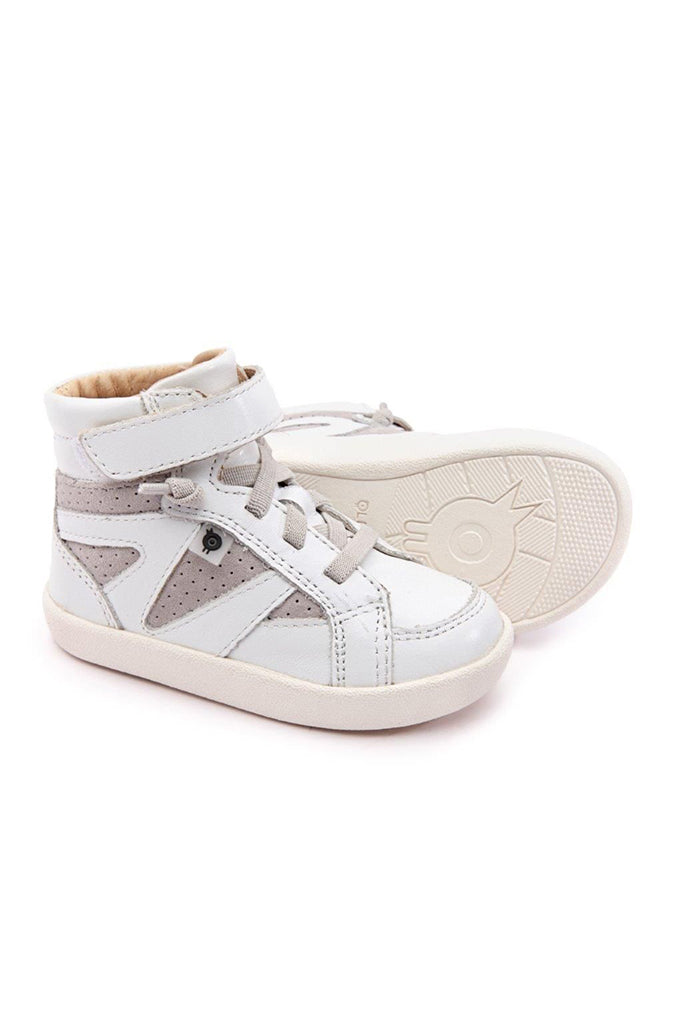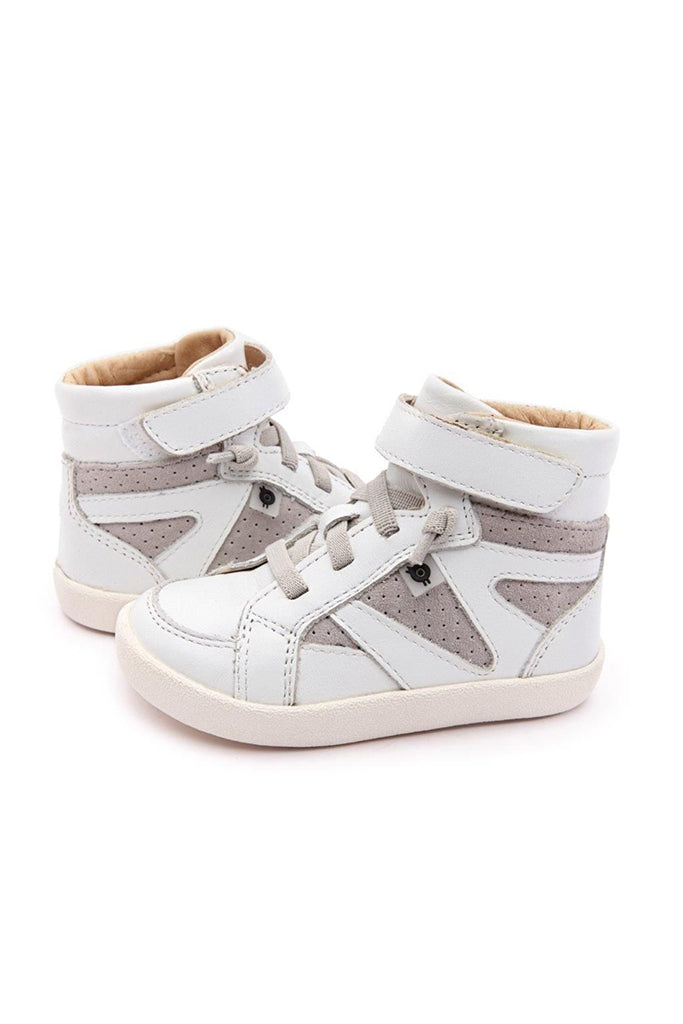 New Leader - Snow / Grey Suede
Why we love it
New Leader - Snow / Grey Suede is the coolest high top shoe this season. This pair of Old Soles sneakers has camo detail and provides arch and ankle support for your child's feet! Old Soles kids shoes are designed to maximize comfort, fit and flexibility.
We recommend wearing high tops with socks to avoid blisters. If you're not sure of what size to get for high tops, please pop by the store to try it on and bring along a pair of socks.
Key Features
Elastic heel for easy wear
Leather lining with cushioned insole
Non-slip rubber traction outsole
Material
100% leather with pig-skin lining
Care instructions
Wipe affected area using a damp cloth with mild soap if necessary. Dry in shade. Do not hand-wash the whole shoe or put in a washing machine.