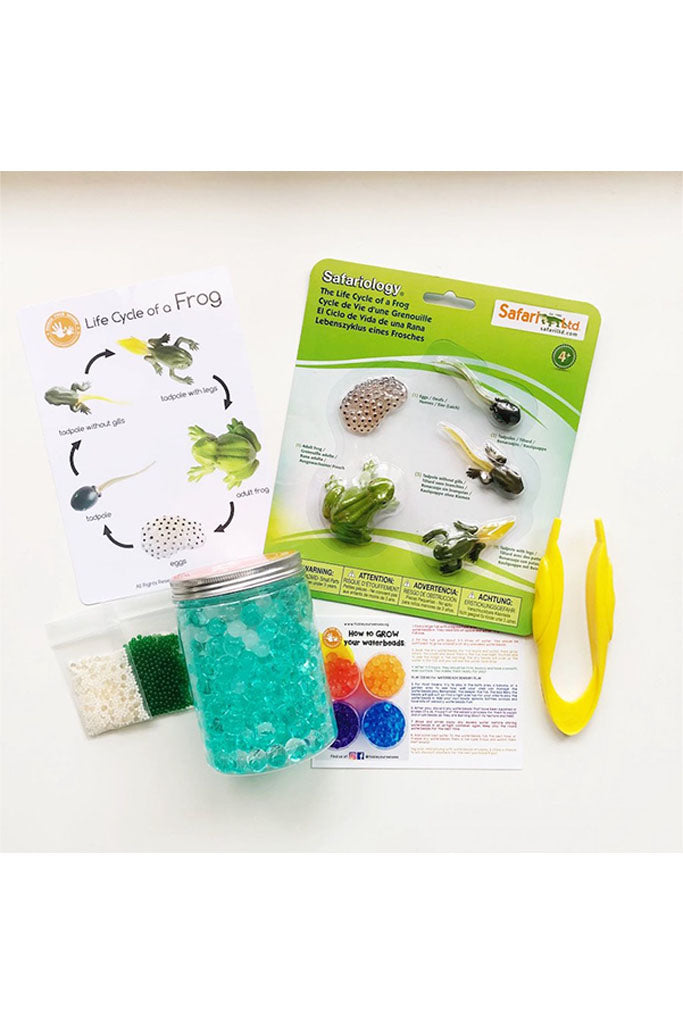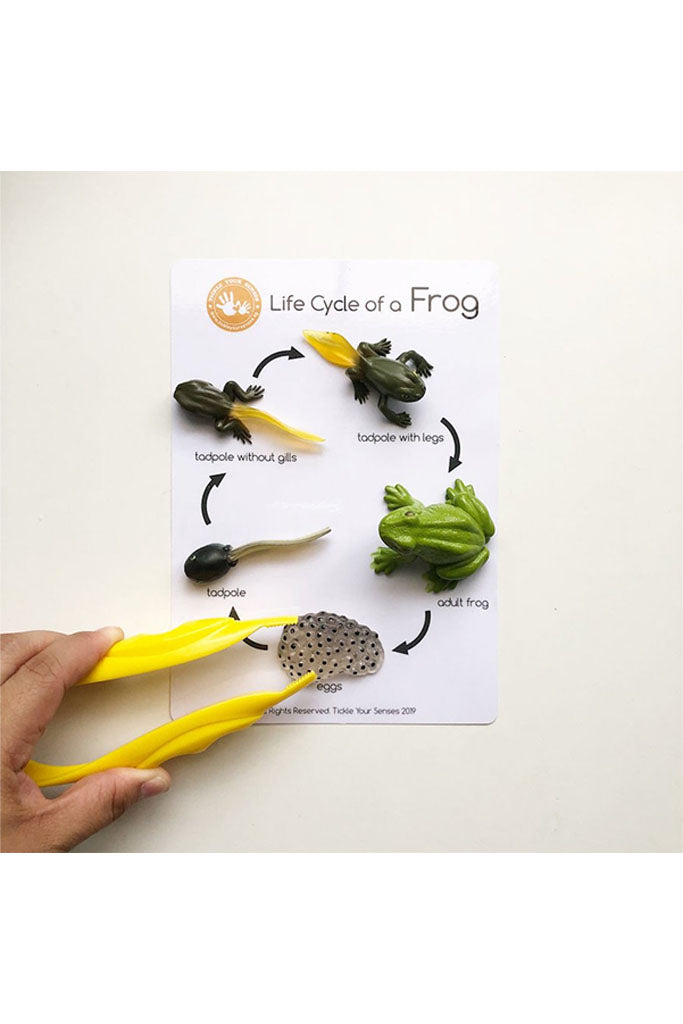 Frog Life Cycle Learning Kit
Jump into the pond with the Tadpoles and Frogs!
Young children are naturally inquisitive about the world and can learn so much through small world play when you create miniature themes for pretend play and creative exploration. You can also increase your child's vocabulary through fun identifications and hide-and-seek in a cool, fun waterbeads sensory bin!
Not suitable for kids 4 years and below due to small parts.
Key Features:
1450g tub of ready-to-play green, white and clear waterbeads for sensory exploration and tactile play;
25g of unsoaked waterbeads (instructions included) and expand your sensory play experience;
1 Life Cycle of the frog replicas (eggs, tadpole, tadpole without gills, tadpole with legs and adult frog);
1 tweezer for fine motor skills development;
1 Life Cycle of a Frog chart specially designed by Tickle Your Senses so you can learn along with your child and identify the different stages.
Packaging measures: 33 L x 25.5 W x 33 H (cm)