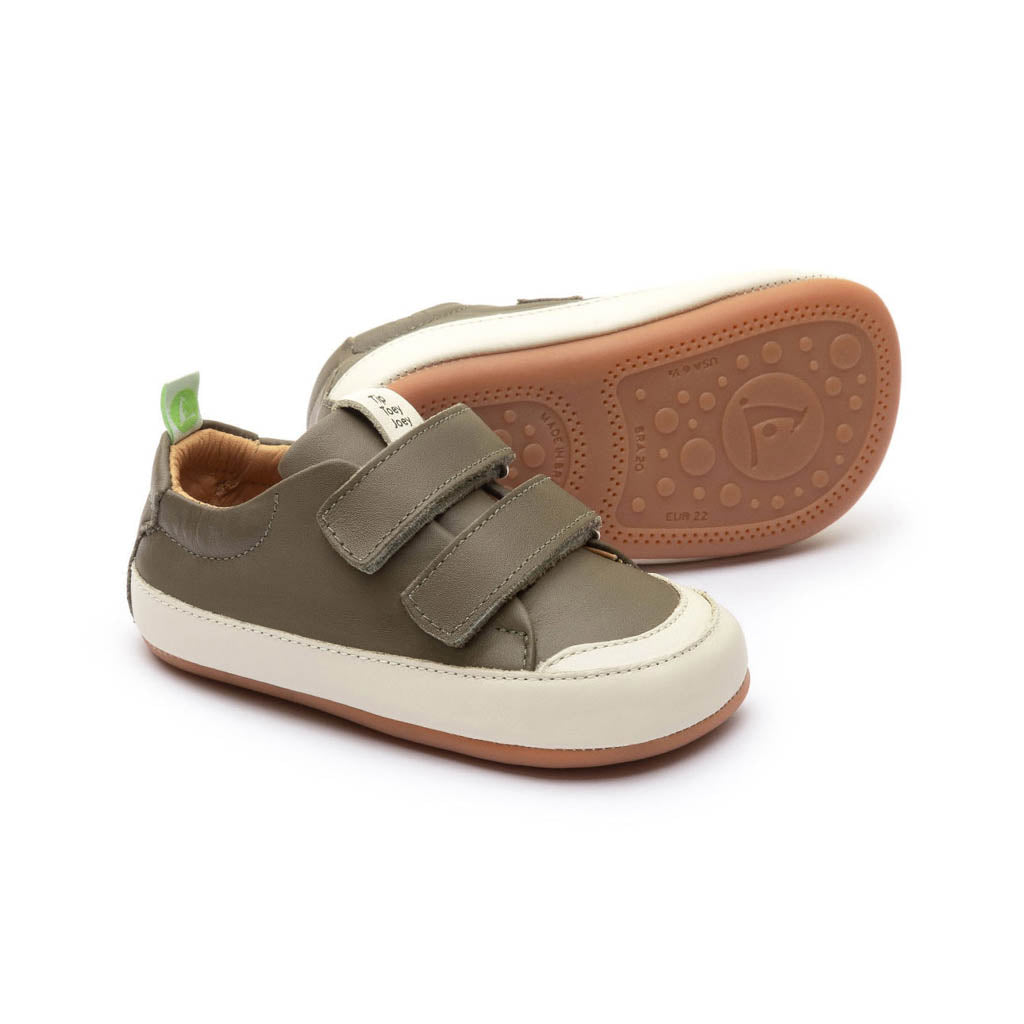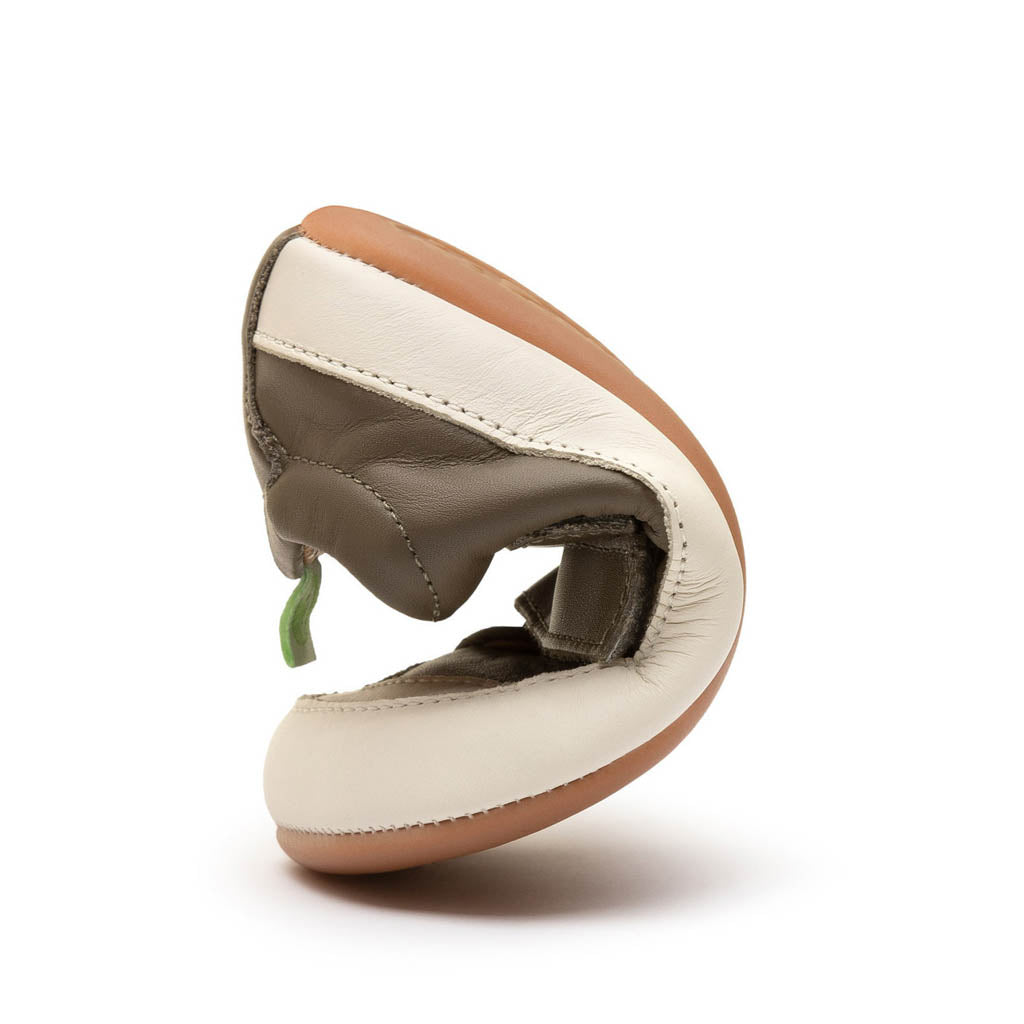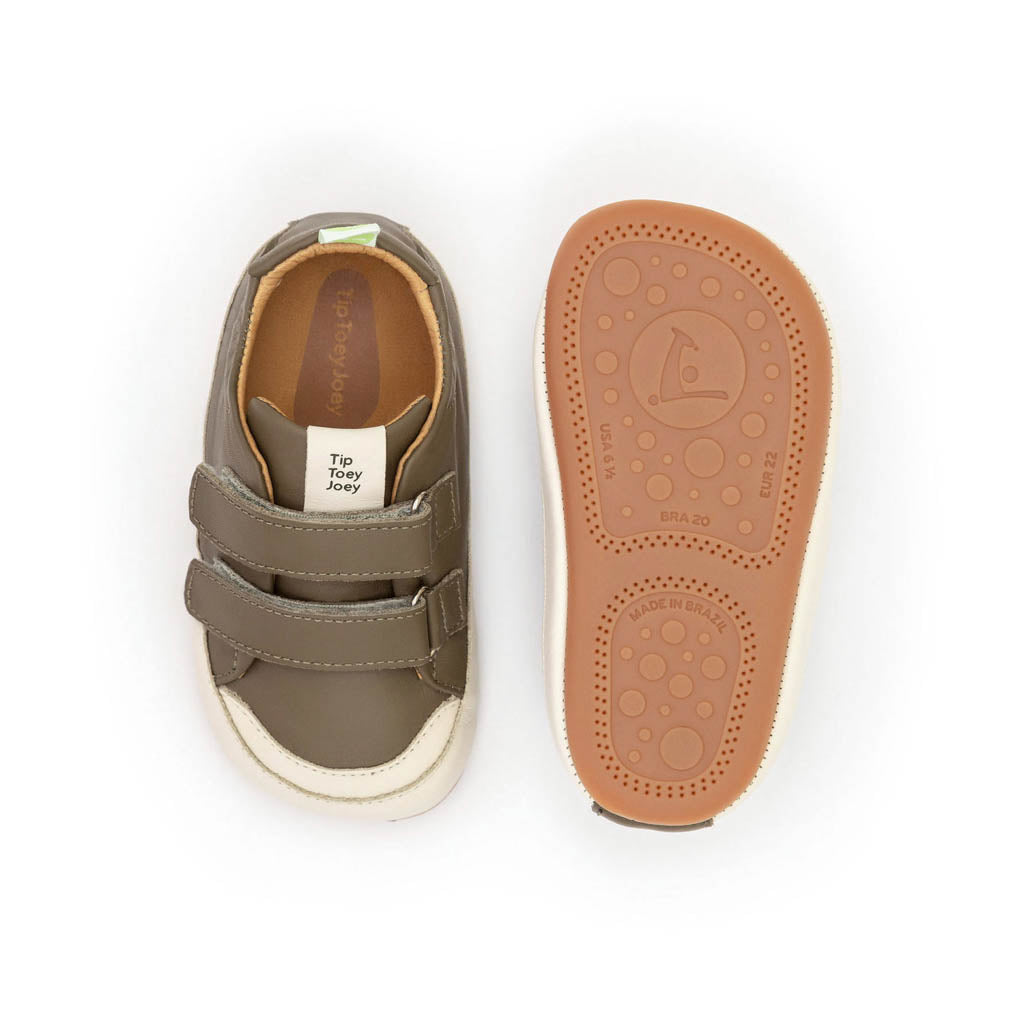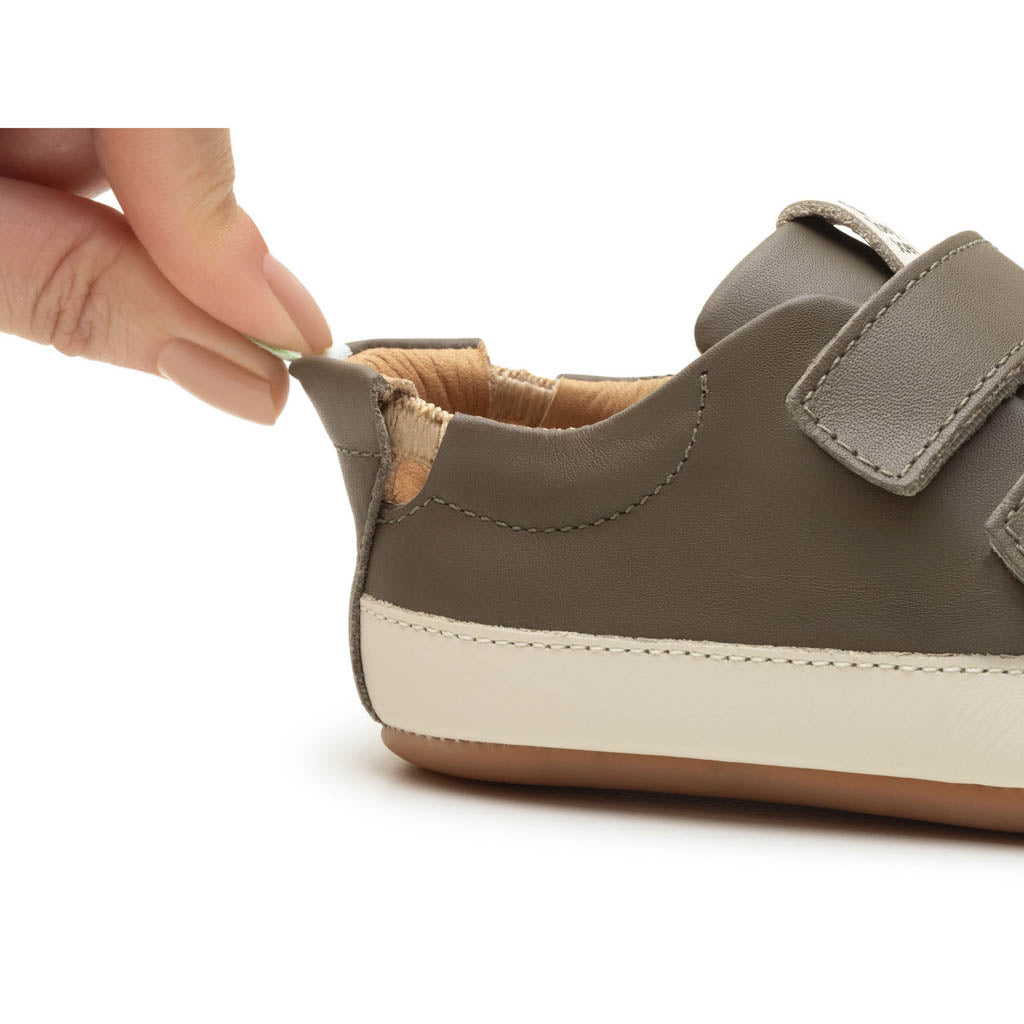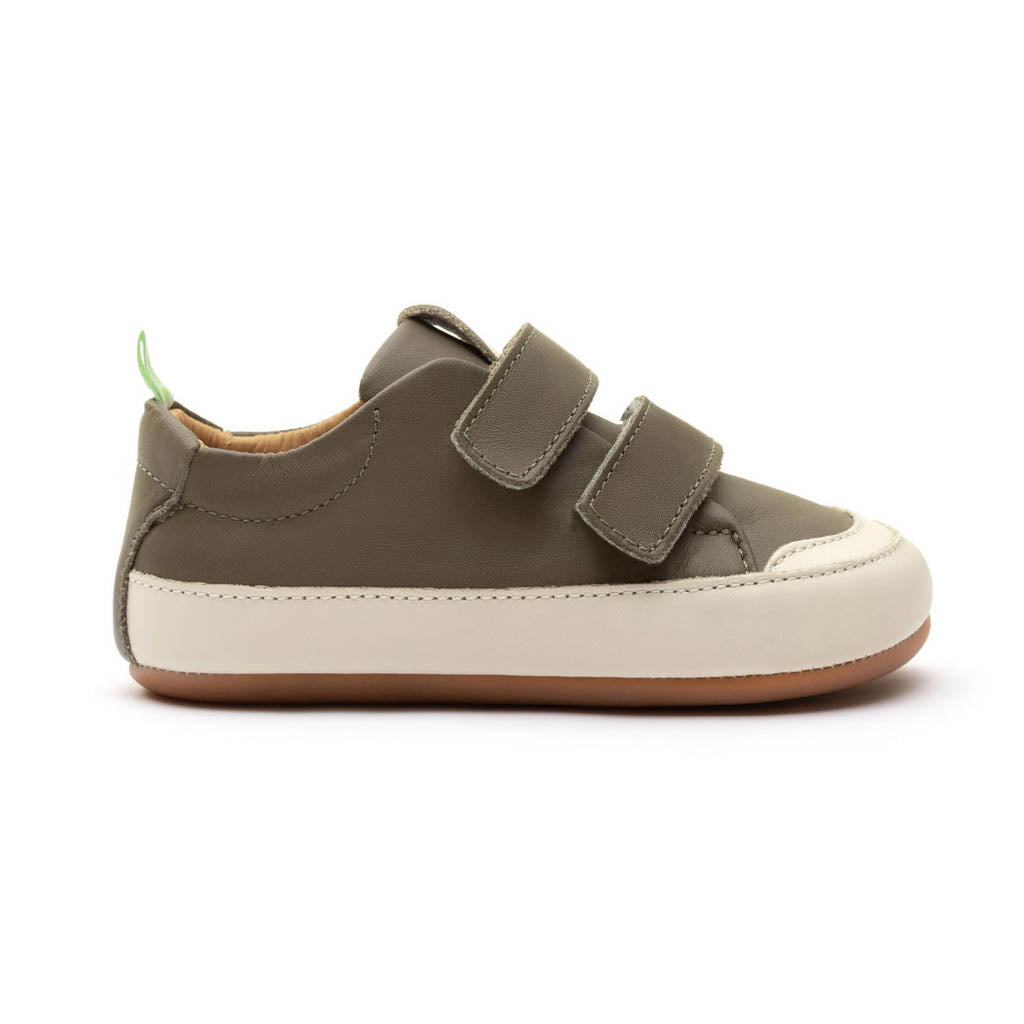 Bossy Sneakers - Mineral Green / Tapioca
Tip Toey Joey Bossy Sneakers in Mineral Green / Tapioca are great shoes for everyday wear!
All styles in this range are foot-shaped and non-restrictive, with smart features that support natural growth and mimic the sensation of barefoot walking. The ThintoFeel™ minimalist soles have the perfect thickness to yield sensory inputs that are essential for a healthy development and growth of the foot and arch.
Features
Easy to put on, the original Stretch&Stay™ elastic heels gently hold the shoe in place
Extra soft leather uppers that adapts to the foot shape, giving extra comfort and support.
Cushioned edges and breathable leather lining to keep the feet dry in the summer and cozy in the winter.
All leather used in our products is REACH compliant. REACH is a regulation of the European Union, adopted to improve the protection of human health and the environment from the risks that can be posed by chemicals.
The leather lined latex foam insole is biodegradable, antibacterial, and its memory effect cradles the foot comfortably while keeping the original shape after use.
Flexible and non-slip Flex & Grip™ rubber soles.
Barefoot concept, ThintoFeel™ minimalist soles, with no heels, to promote sensory inputs from the lumps and bumps of the ground.
FreetoGrow™ wide toe box allows toes to spread freely, promoting a natural and healthy development of the foot.
Fit
This design is one of our favourite models for babies with taller or chubby feet. The double velcro provides a better fit for every type of foot because, just like each child, each foot is unique and incomparable. The double velcro also makes it easy to put on and take off.
100% cow leather for all styles except the Green range.

The Green range is made with sustainable canvas with recycled plastic to take care of our children's feet and our planet.
Friction with rough surfaces such as outdoor flooring can wear it out prematurely. Originals especially are made out of extra soft material.
Clean only with a damp cloth and mild soap. Do not use water or bleach. Do not machine wash.
Dry in the shade.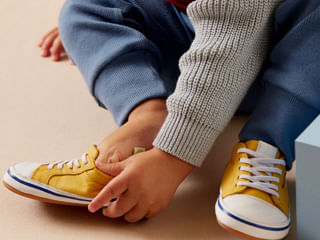 FreetoGrow™
Designed to be roomy, FreetoGrow™ provides the perfect amount of space for little one's toes to be comfortable in their natural position - straight and activated. This is especially important for the big toe, which is essential for helping first walkers develop a natural gait while finding their balance.
ThinToFeel
ThintoFeel concept allows the same sensations of actually walking barefoot. Baby's sensory and tactile systems will be stimulated, while at the same time, parents have peace of mind knowing their delicate feet are protected.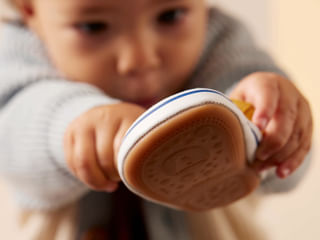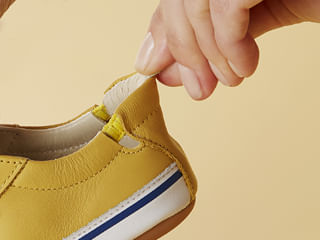 Stretch&Stay
Elastic heels that hug little feet and make it easier to put on.
Flex&Grip
Soft rubber soles with anti-slip pads.