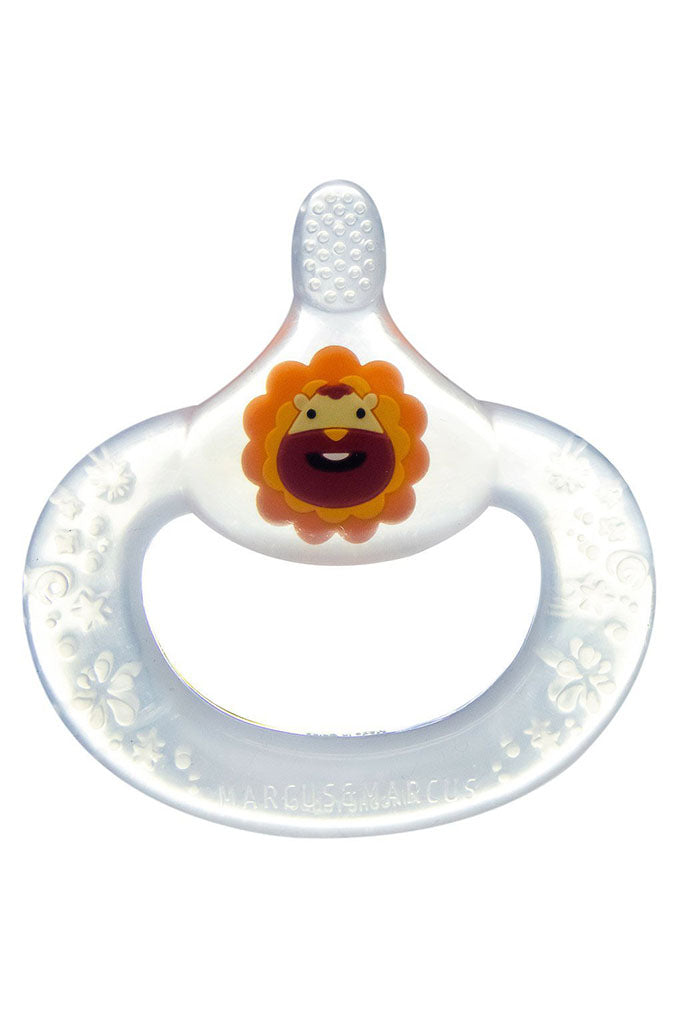 Baby Teething Toothbrush - Marcus
When your baby starts teething, then it's time to step up your oral care game. Baby Teething Toothbrush from Marcus and Marcus is designed to be appealing for our little teething monsters. The kid-friendly design is easy to hold and the soft silicone bristles will clean baby's teeth while also massaging their gums. These Baby Teething Toothbrushes are made of BPA and phthalate free food grade silicone and are steam sterilizer safe. Shop Baby Teething Toothbrush Marcus today!
For ages 6M+
Dimensions: 8 x 8.4 x 12 cm
Material: Food grade silicone rubber
Spoon can withstand temperatures of -20 degree celsius to 120 degree celsius. 
Features:  
Soft & flexible silicone bristles help baby getting used to the feeling of teeth brushing
Easy grip handle for baby little hands and large enough for parents to guide
One-piece construction: free of any joints or cracks where dirt and bacteria can accumulate
Multi-colour character insert to attract baby
How to clean:
Steam sterilizer safe
Stains can be removed by washing with hot-soapy water