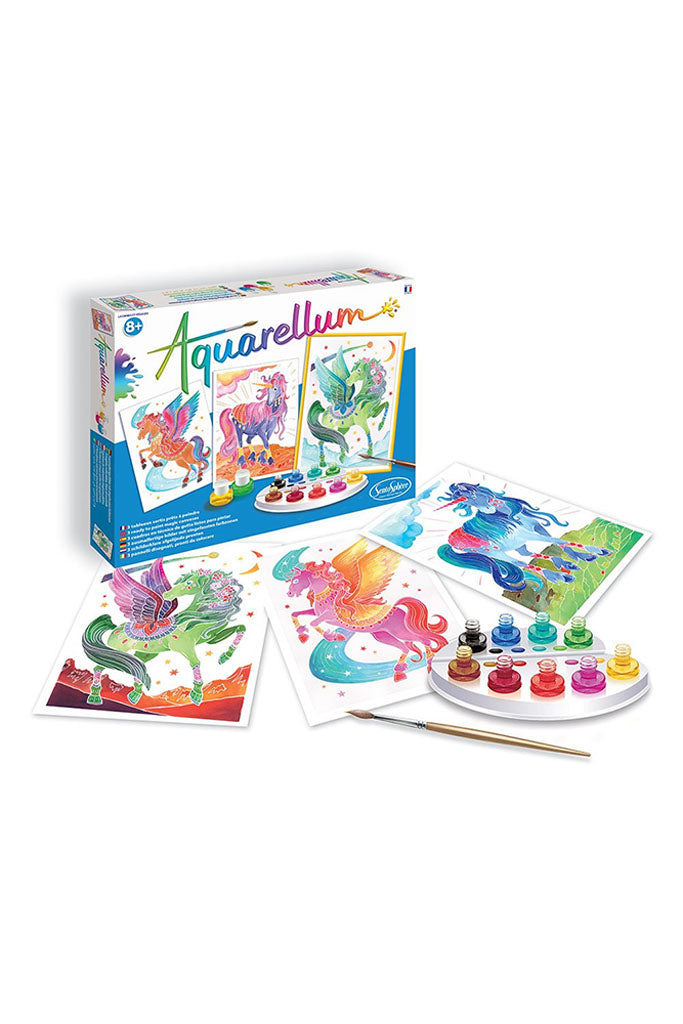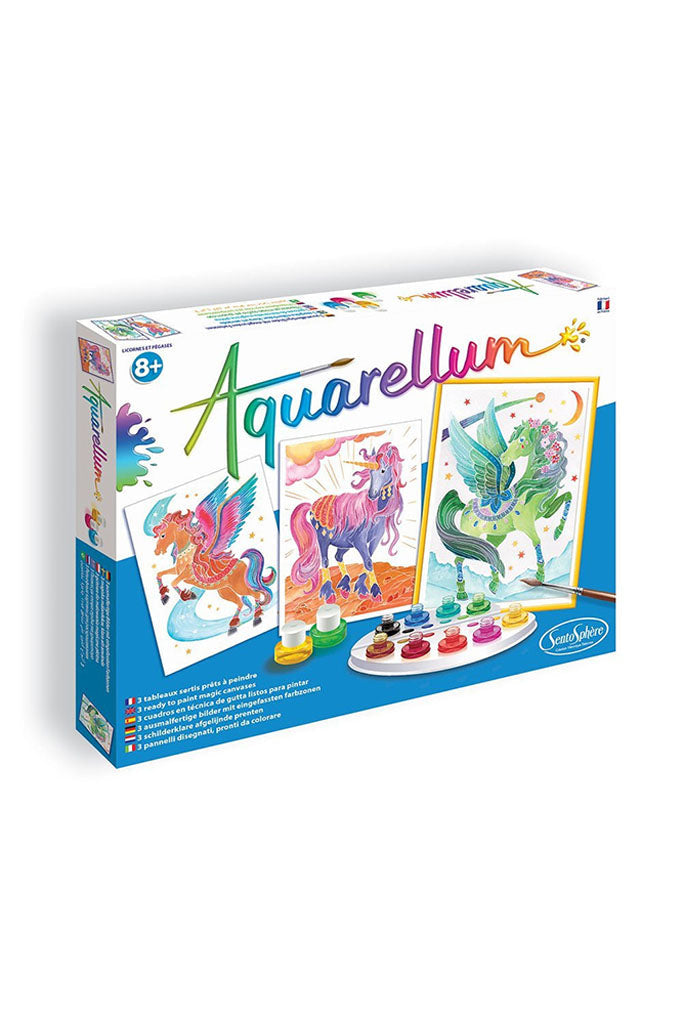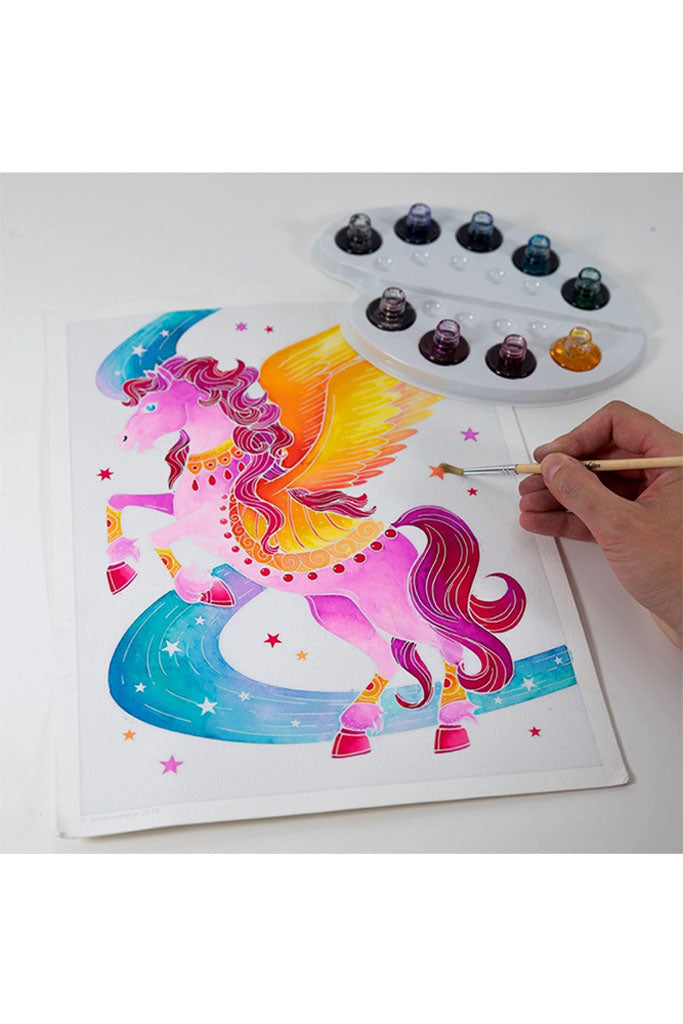 Aquarellum Licornes & Pégases (Unicorns & Pegasus)
Have a magical time painting the ever mystical Unicorns and Pegasus (look at those splendid manes and wings)!
Aquarellum comes in Junior sets so younger ones can get started too!
Recommended for ages 8 years and up.
Product Dimensions: 20.3 x 10.2 x 5.1 cm
Key Features:
3 Embossed design cards (32.5 x 25 cm) in high quality vellum - FSC-certified and curl-free;
9 bottles of non-toxic, washable watercolour inks;
1 dropper for mixing colours;
1 palette;
1 paintbrush; and
a comprehensive set of instructions.