White Magic Sandals i-Walk
Bobux White Magic i-Walk sandal is a pair of strappy sandals that provides plenty of breathability. 
The strap closure, featuring the signature Bobux stud, is easily adjustable and a padded heel provides extra comfort. The perfect kids' sandal in simple white colourway for everyday wear.
Material
- Upper: Quickdry™ Premium Pig-skin Leather
- Sole: BBX B-Live SU (Gum)
- Lining: Pig-skin Leather (Blonde)
Driftwood / Sparkle Gem
- Double hook-and-loop straps
- A half size larger than standard
- Designed to fit all feet shapes
- Adjustable around ankle and foot

Roam / Jump / Tropicana / Cross
- Single hook-and-loop straps
- Standard length.
- Designed to fit average width feet
- Adjustable around ankle
- Polish every two weeks with a natural polish such as beeswax or a revitaliser cream to keep leather soft and protected. This will also provide some protection from water.

- Light scuffs can be reduced by rubbing beeswax or cream over affected area.

- Avoid fully immersing in water. Do not bleach, soak, or tumble dry.

- Dry naturally, away from direct sunlight.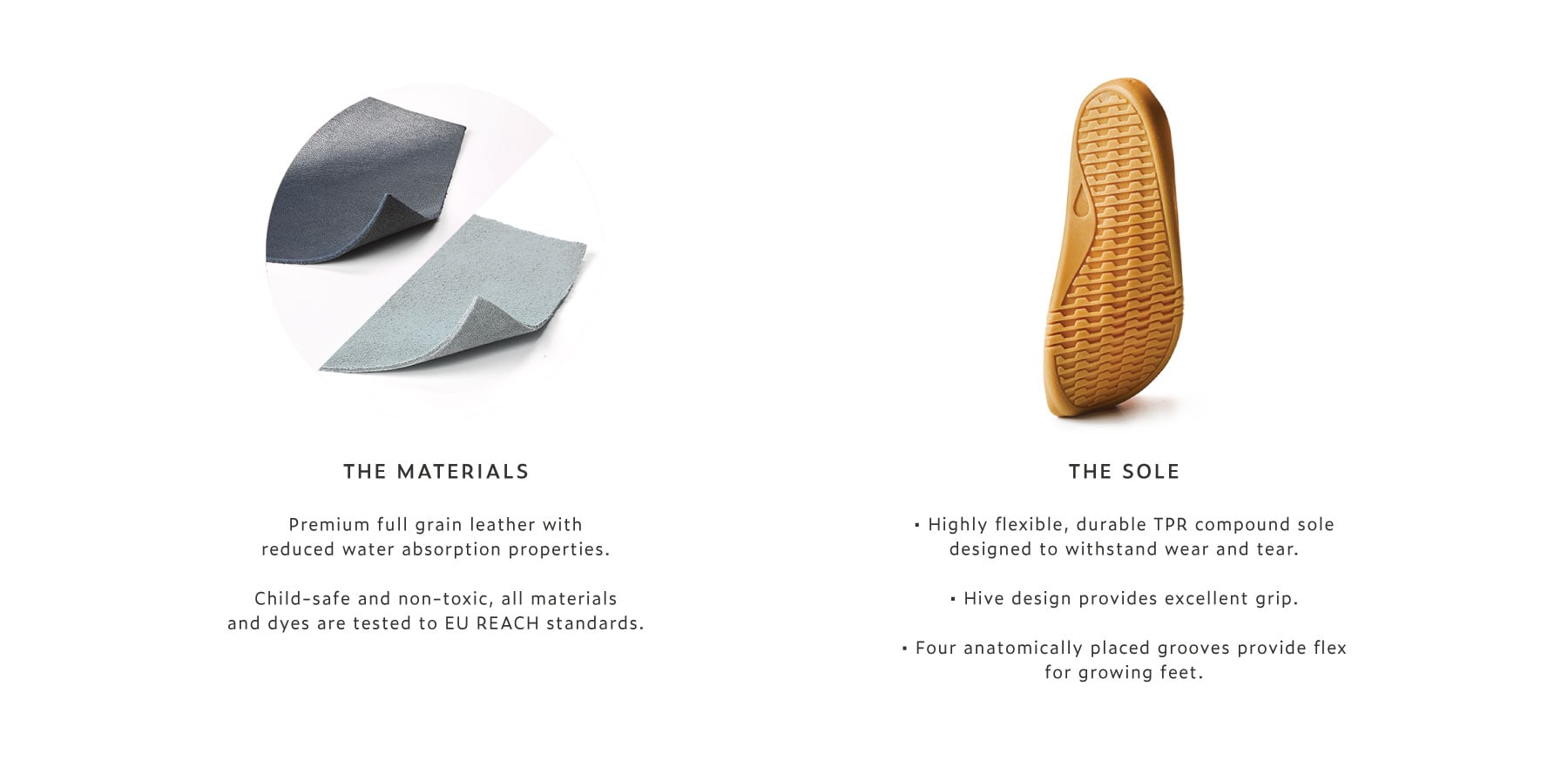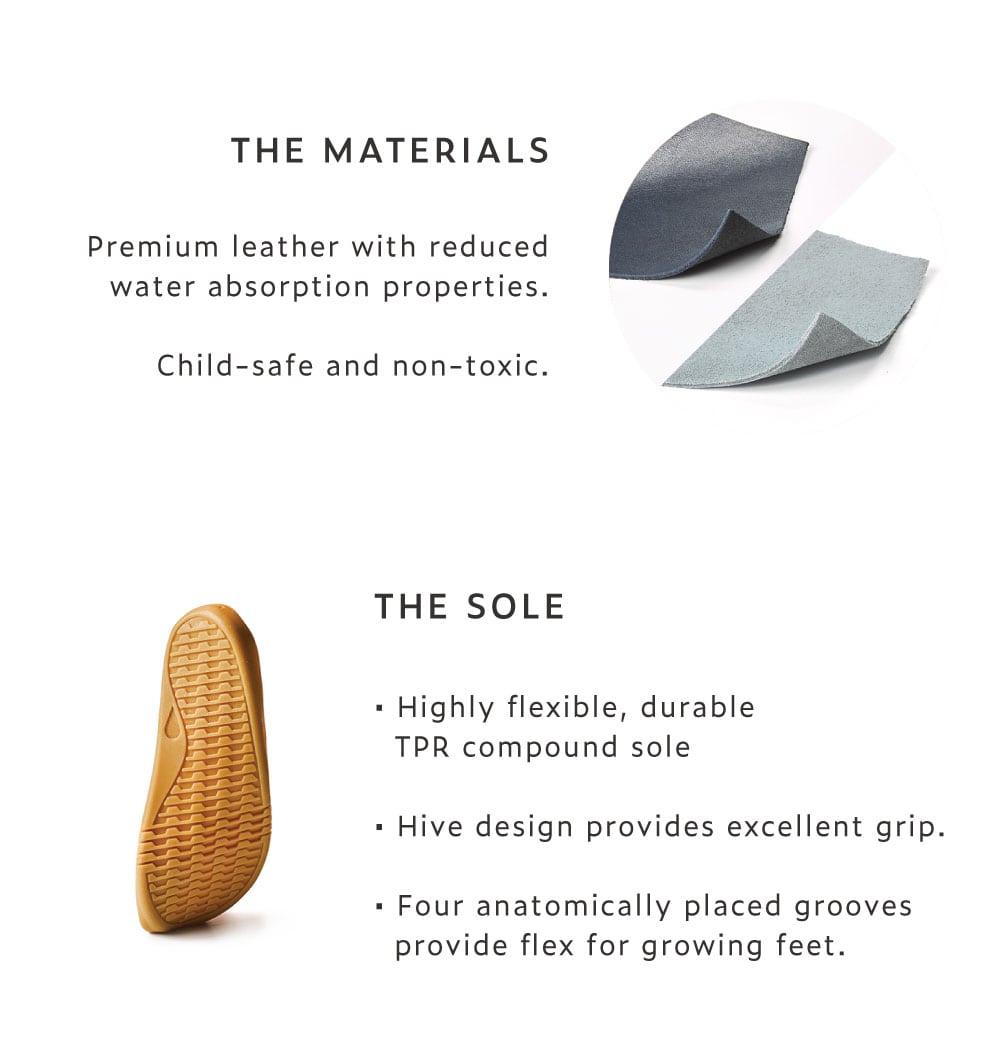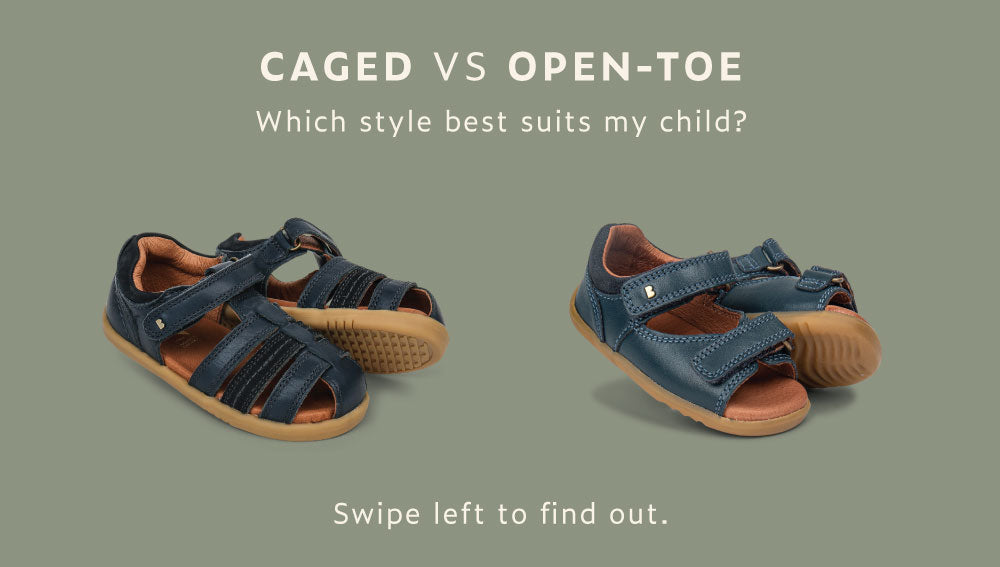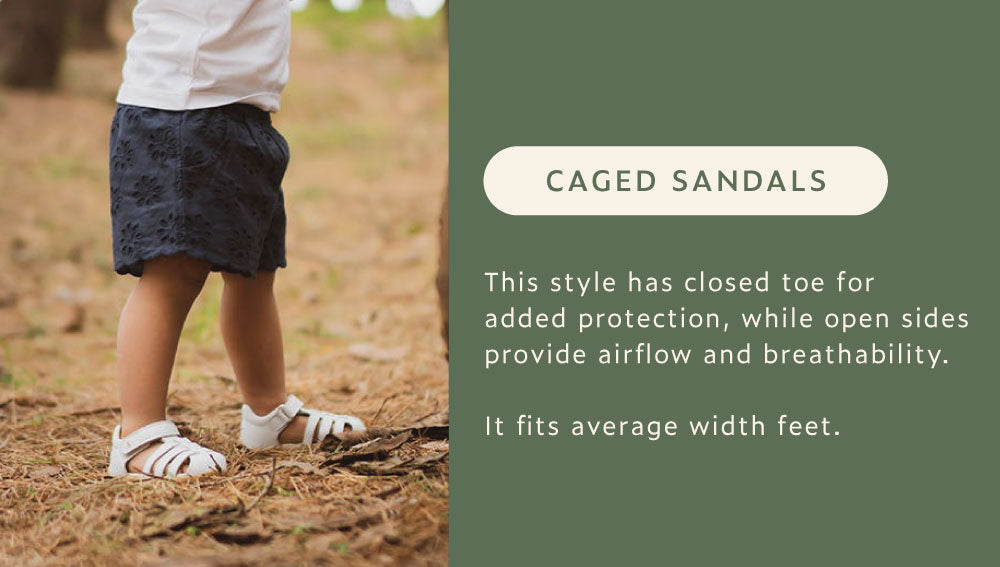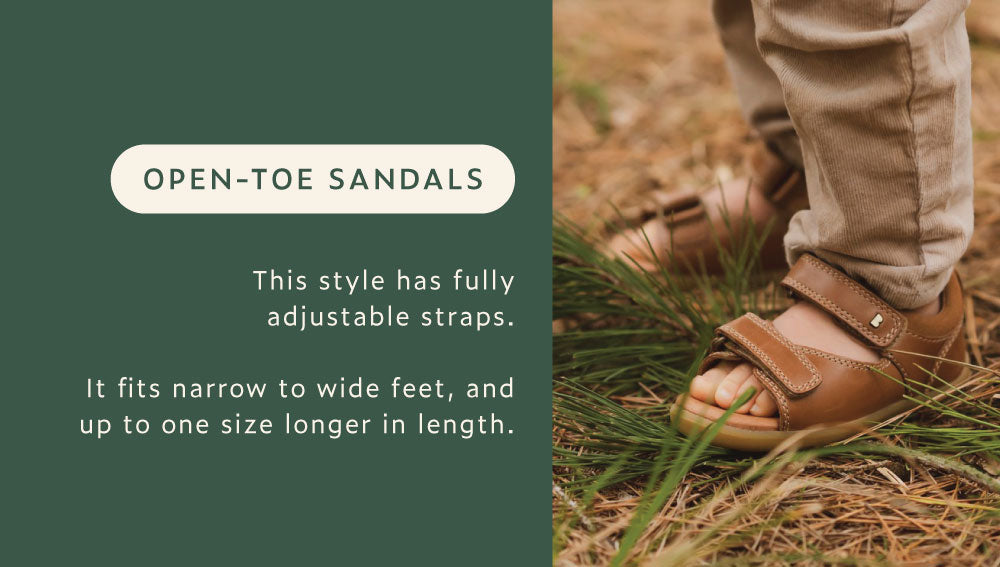 DESIGNED FOR FREEDOM, MADE WITH LOVE
Bobux designs shoes for the places your child will go. Their shoe design all starts in the sole, designed with your child's freedom of movement in mind, form fitted to their feet. Bobux carefully selects flexible materials that protect your child's feet and allow them the freedom to grow… to explore… from the sole up.


Making the world's best children's shoes requires a deep understanding of how kids move, grow, play and develop. Bobux works closely with paediatric podiatrists and movement scientists to guide them in making the shoes that your kids love.