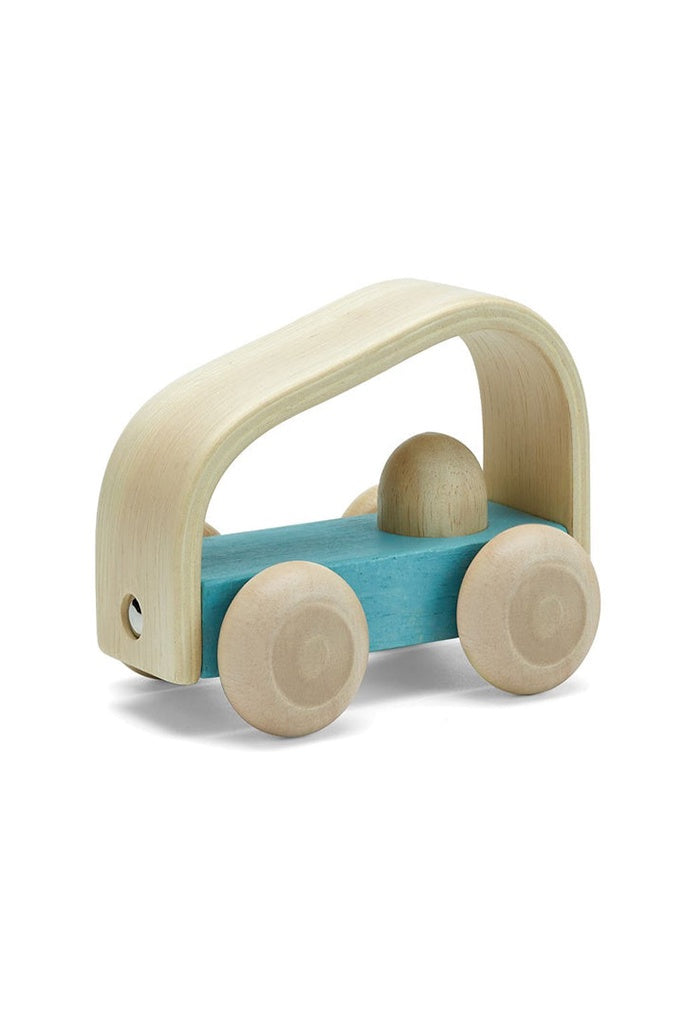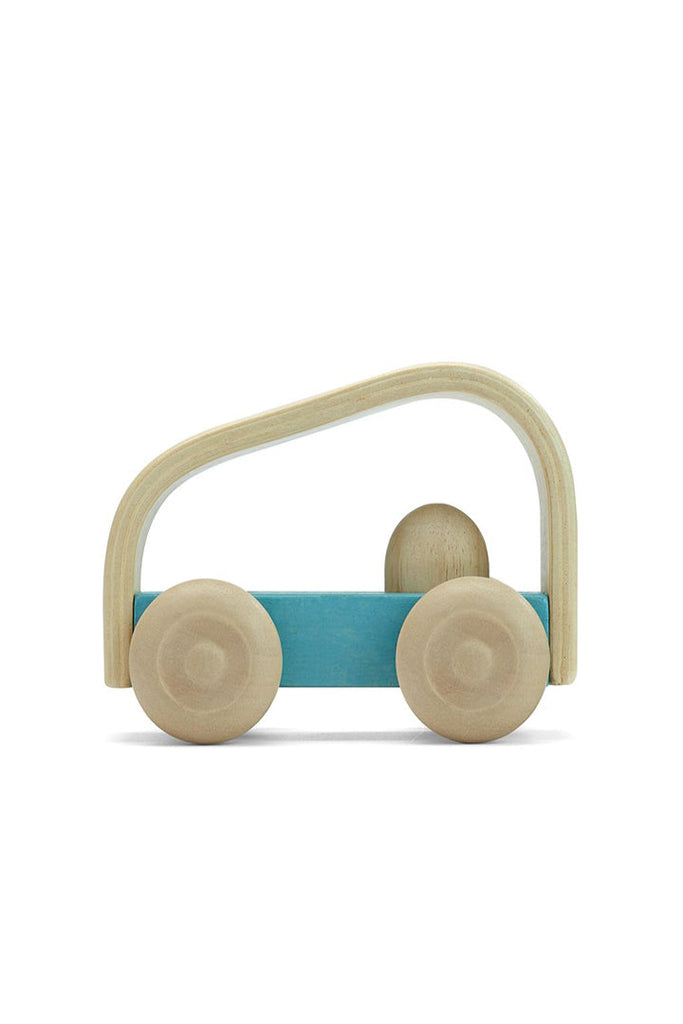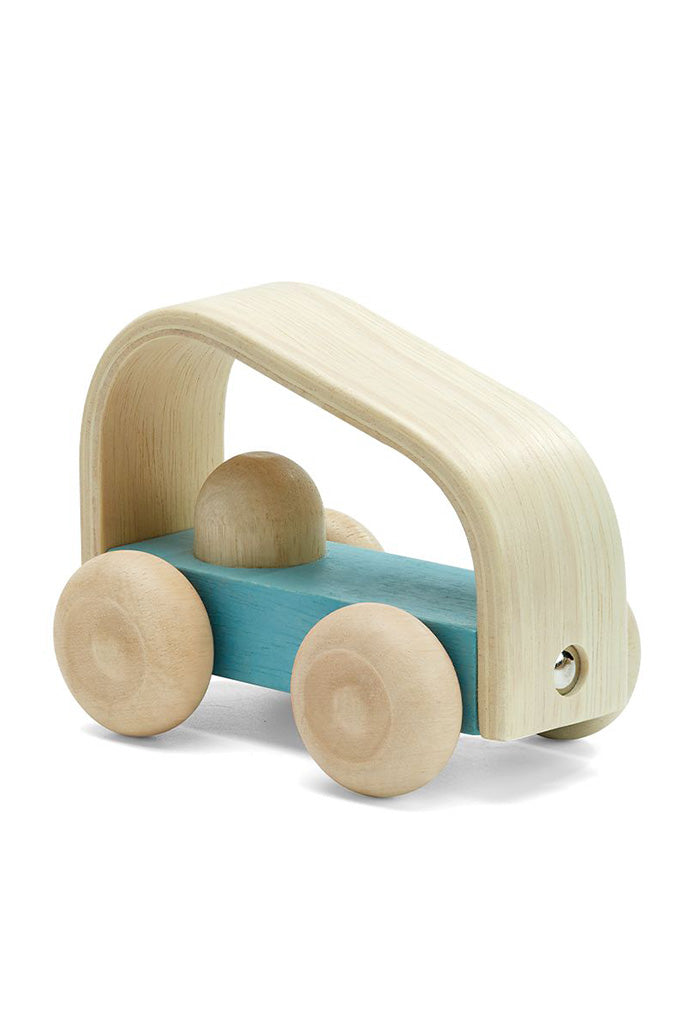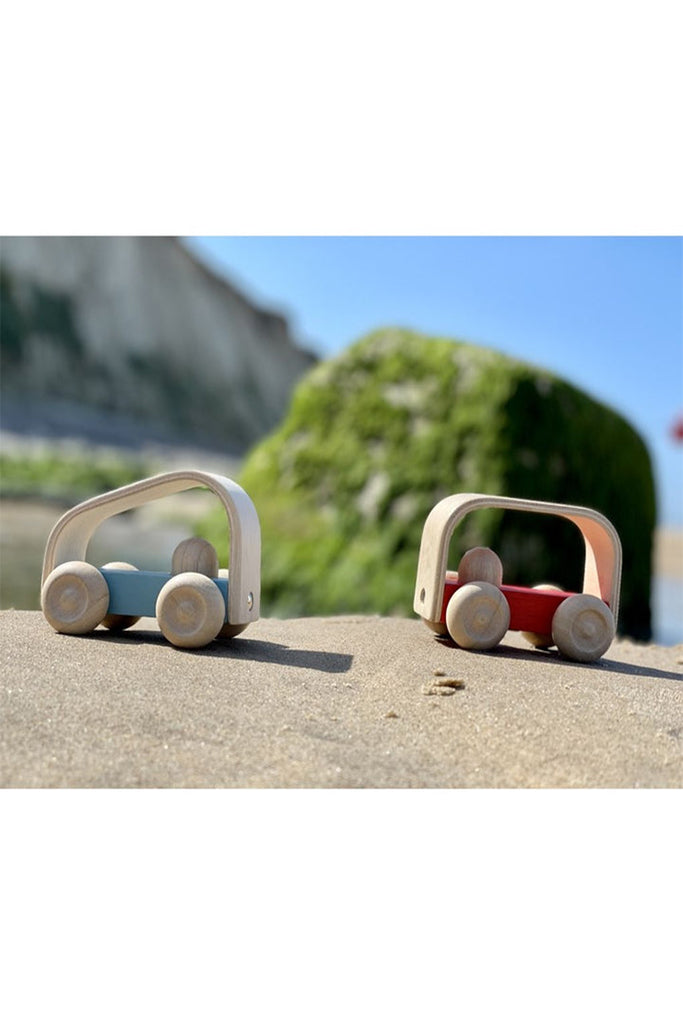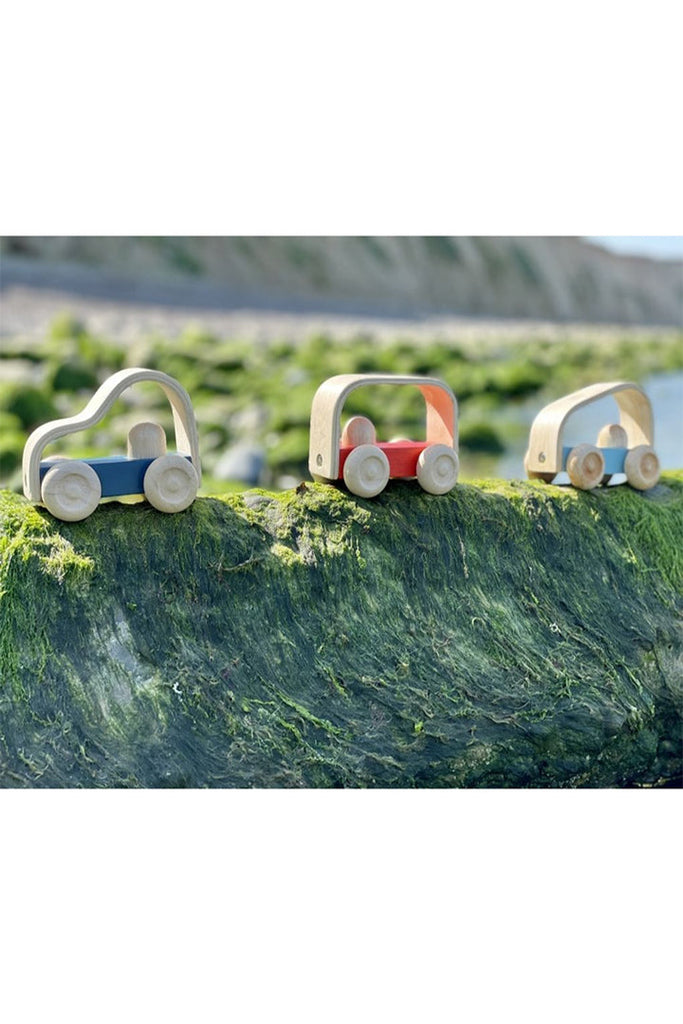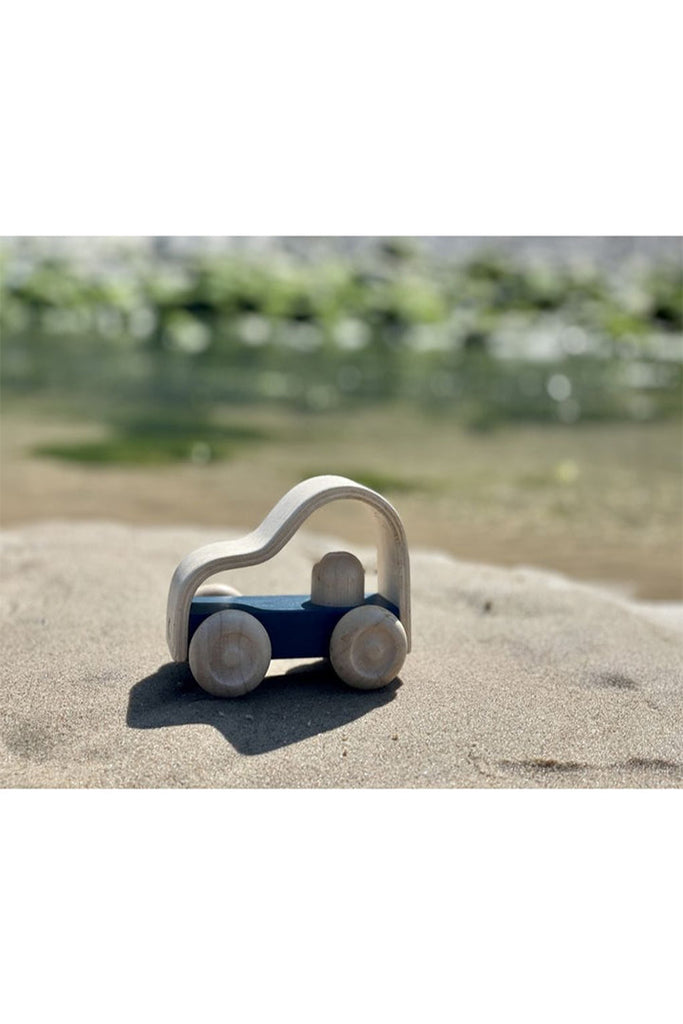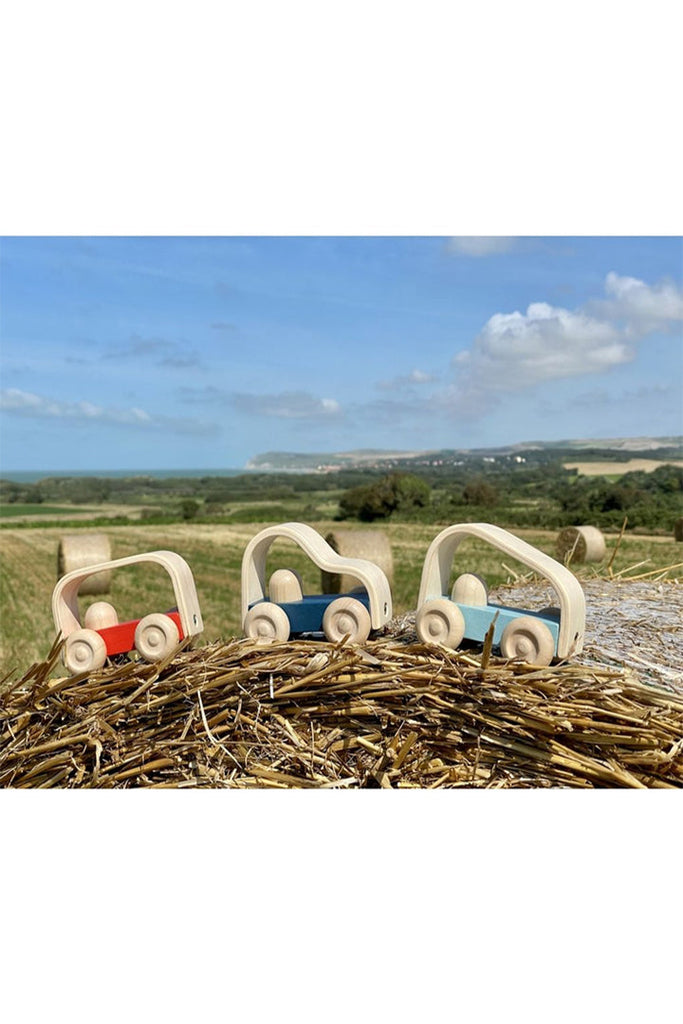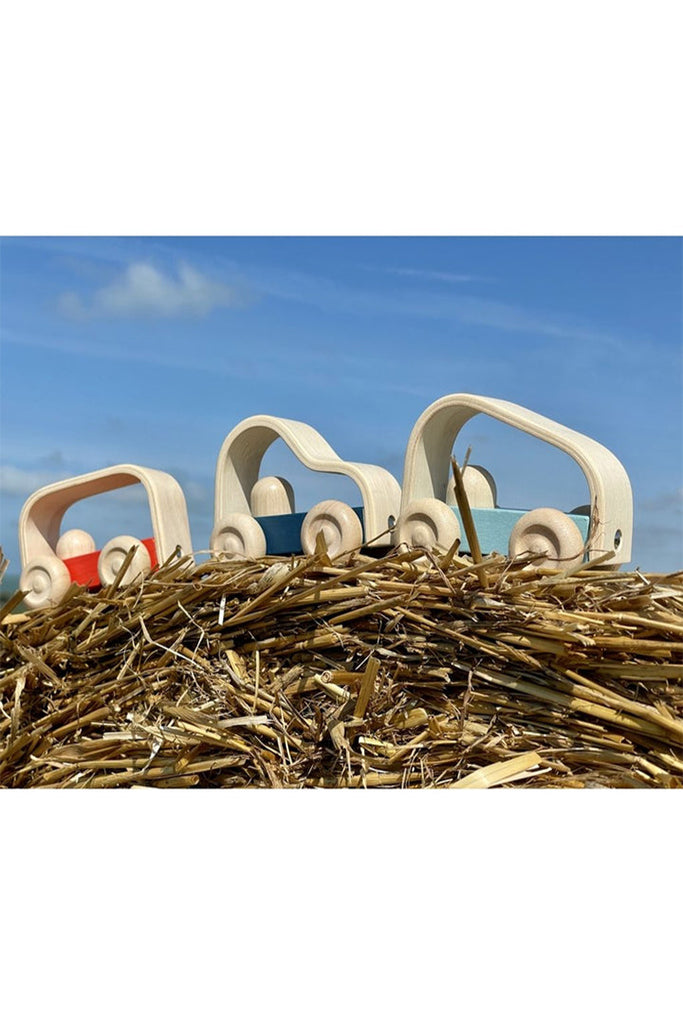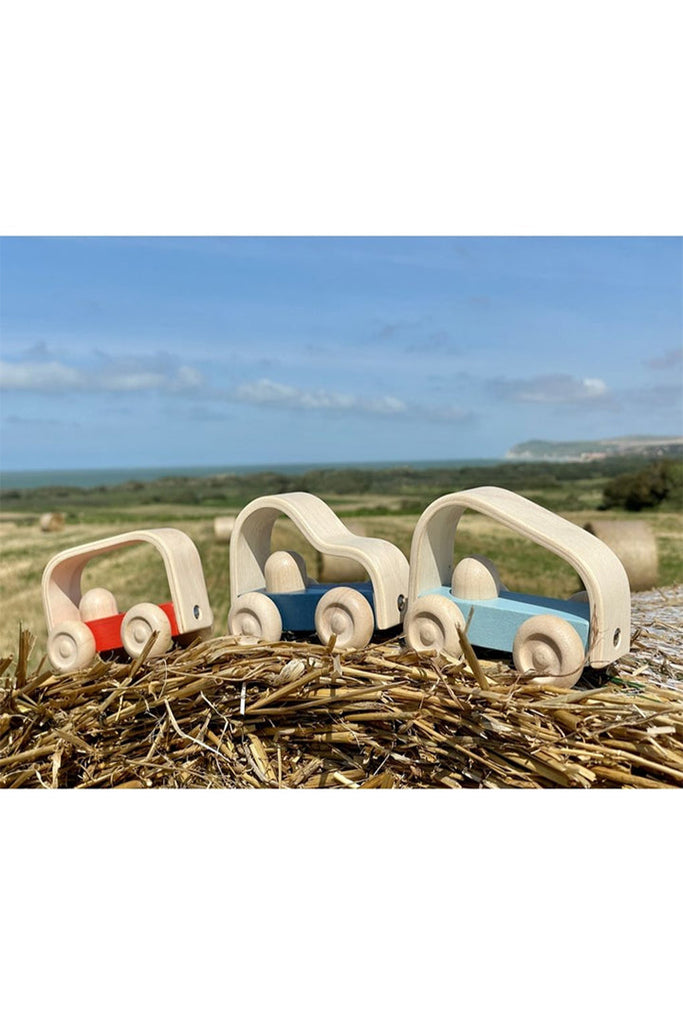 Vroom, vroom! These Vroom Cars are intentionally designed for easy grabbing, gripping and playing. Develop your imaginative thinking by incorporating the cars into other play scenarios, and explore fine motor skills while pushing, pulling and zooming the vehicles across various surfaces!
Designed for little hands to easily grab, grip, push and roll. Helps develop fine motor skills and hand-eye coordination. Incorporate the car into any form of pretend transportation play for added dynamic
Sustainably made in Thailand with chemical-free rubberwood trees, formaldehyde-free glues, organic pigments, and water based dyes.
Recommended for 12M+.
Package Dimension (W x L x H):
- 7.4 x 2.95 x 3.7 inches
- 18.8 x 7.49 x 9.5cm
Product Dimension (W x L x H):
- 4.21 x 2.76 x 3.27 inches
- 10.7 x 7 x 8.3 cm