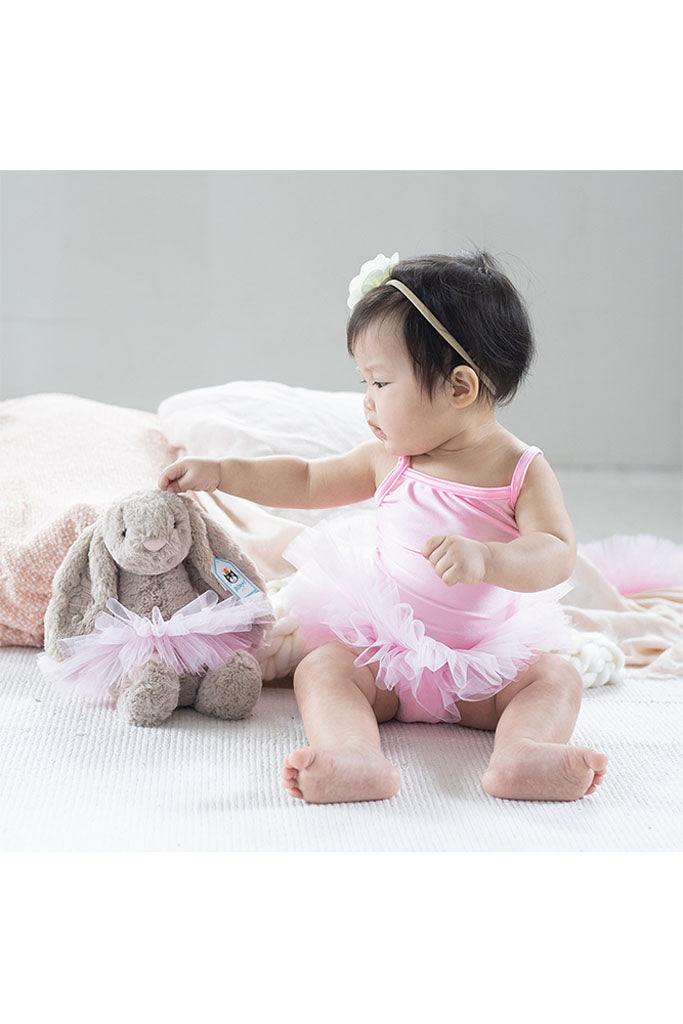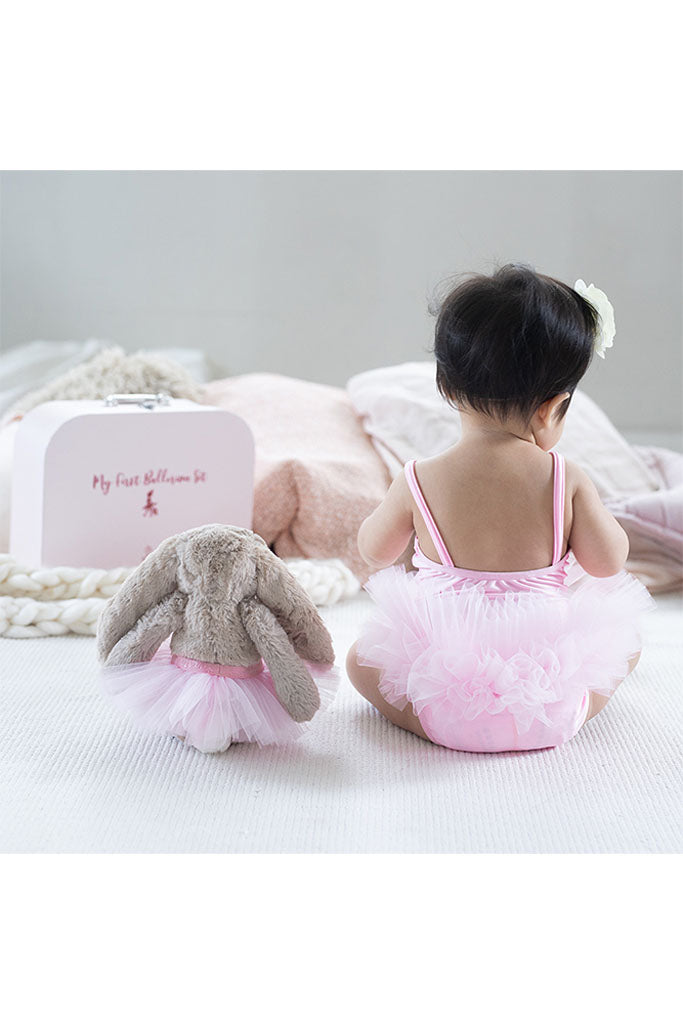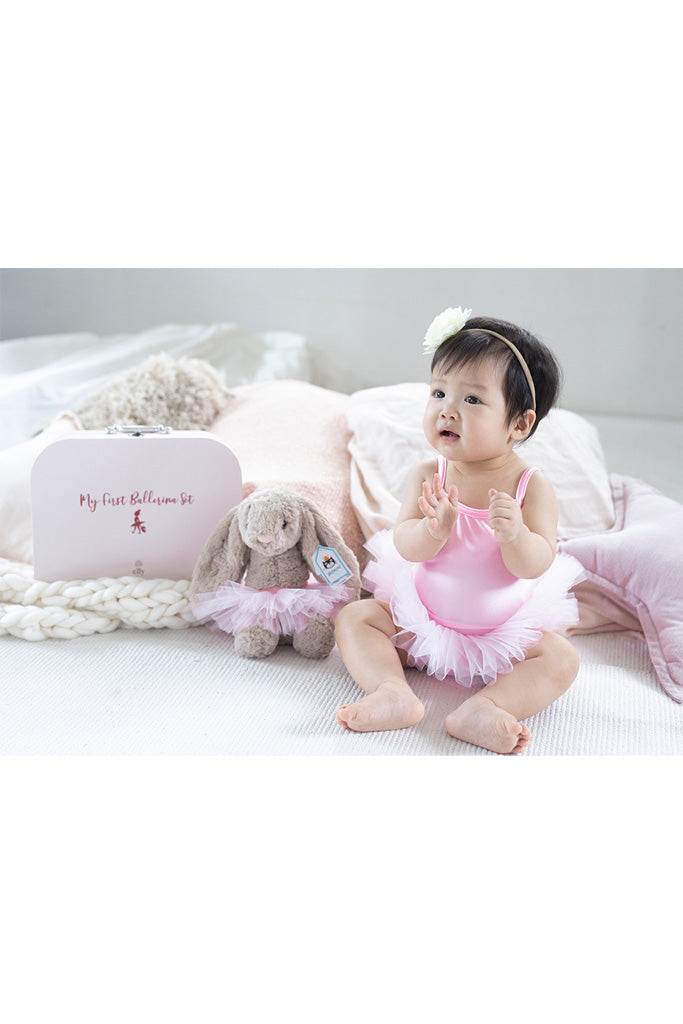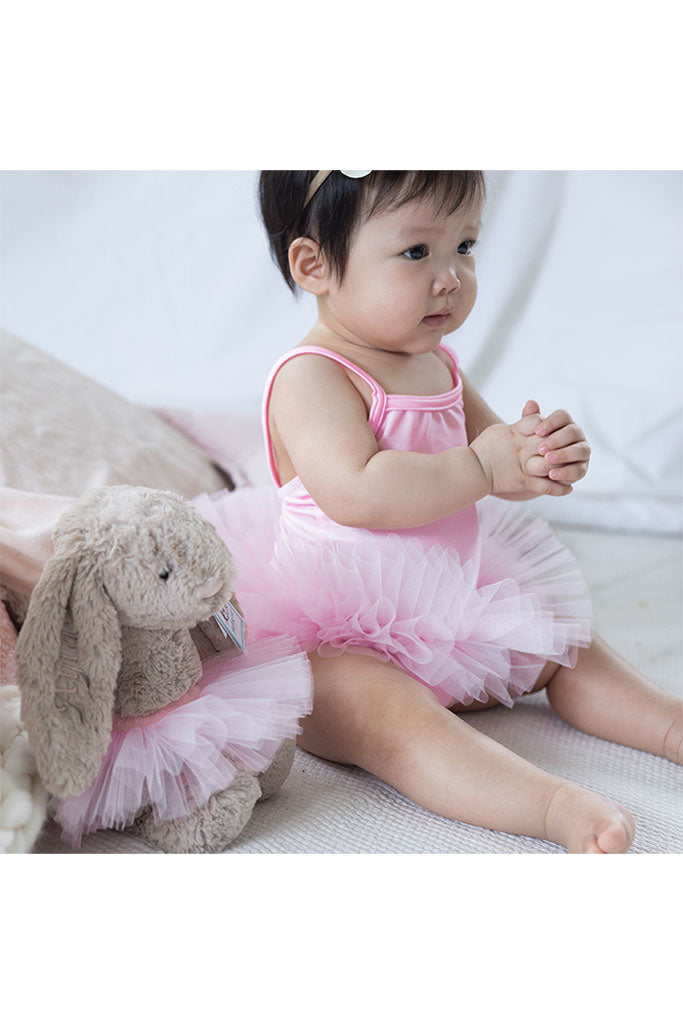 My First Ballerina Set - 1Y
My First Ballerina Set is for a little girl celebrating her first birthday! Start her with her first Jellycat Bunny - a classic in Beige with its very own matching tutu! We're thrilled to be able to work with Sonata Dancewear - the go-to place for your child's dancewear needs! Both tutus are specially custom-made by Sonata Dancewear!  
At elly, we love giving you fresh new gifting ideas so you can have a myriad of gifts to choose from! 
This gift set contains:
an elly x Sonata Dancewear Ballerina Tutu in 1Y;
a medium Jellycat Bashful Beige Bunny with its very own matching tutu; 
an Organic Flower Headband Cream; and
a customised My First Ballerina Set play suitcase. 
We'll wrap your gift in one of our gift boxes (no need to cart out gift wrapping)! Leave a message and we'll add a gift card!