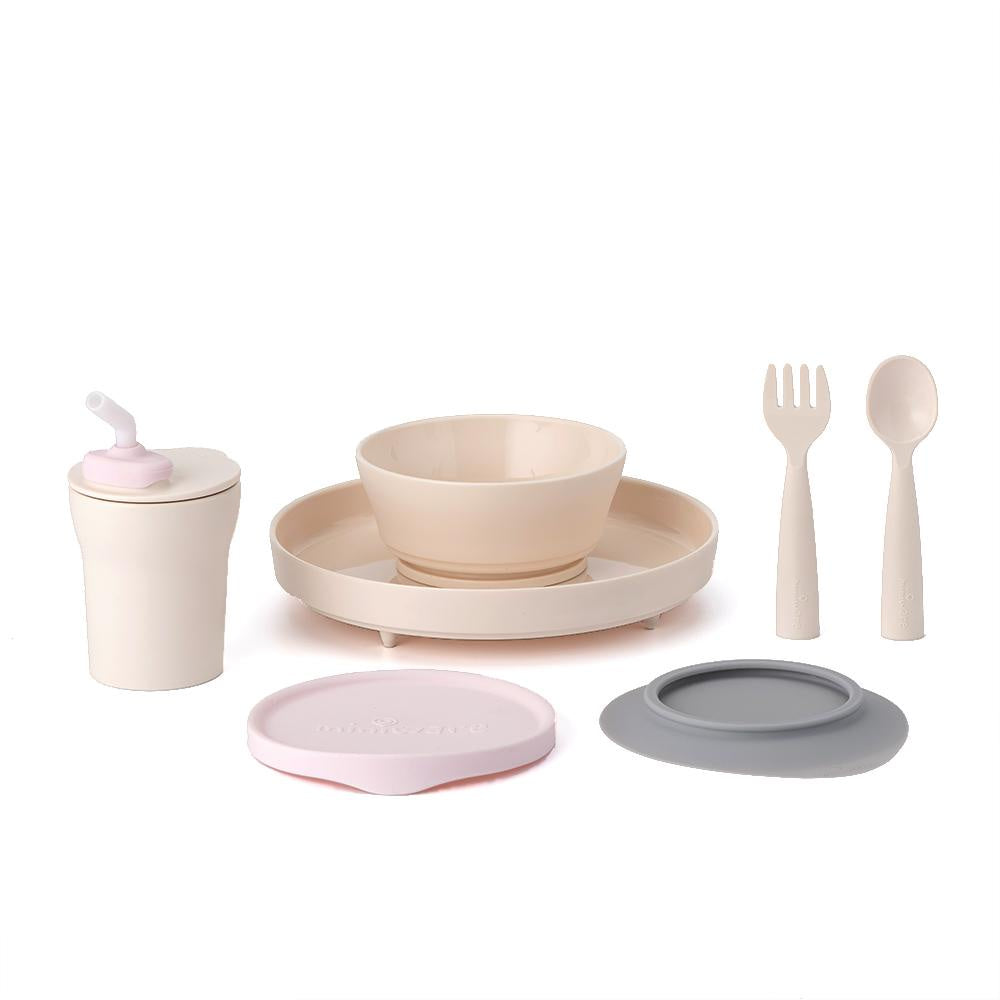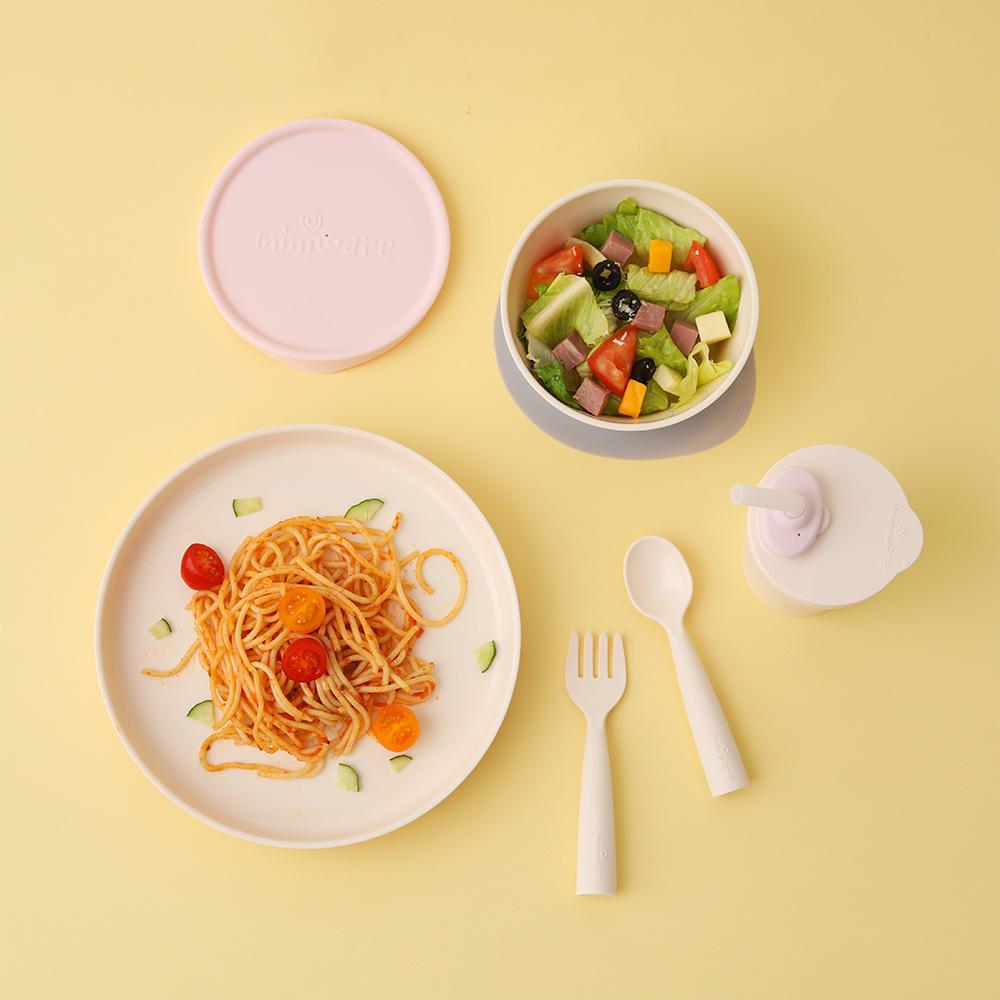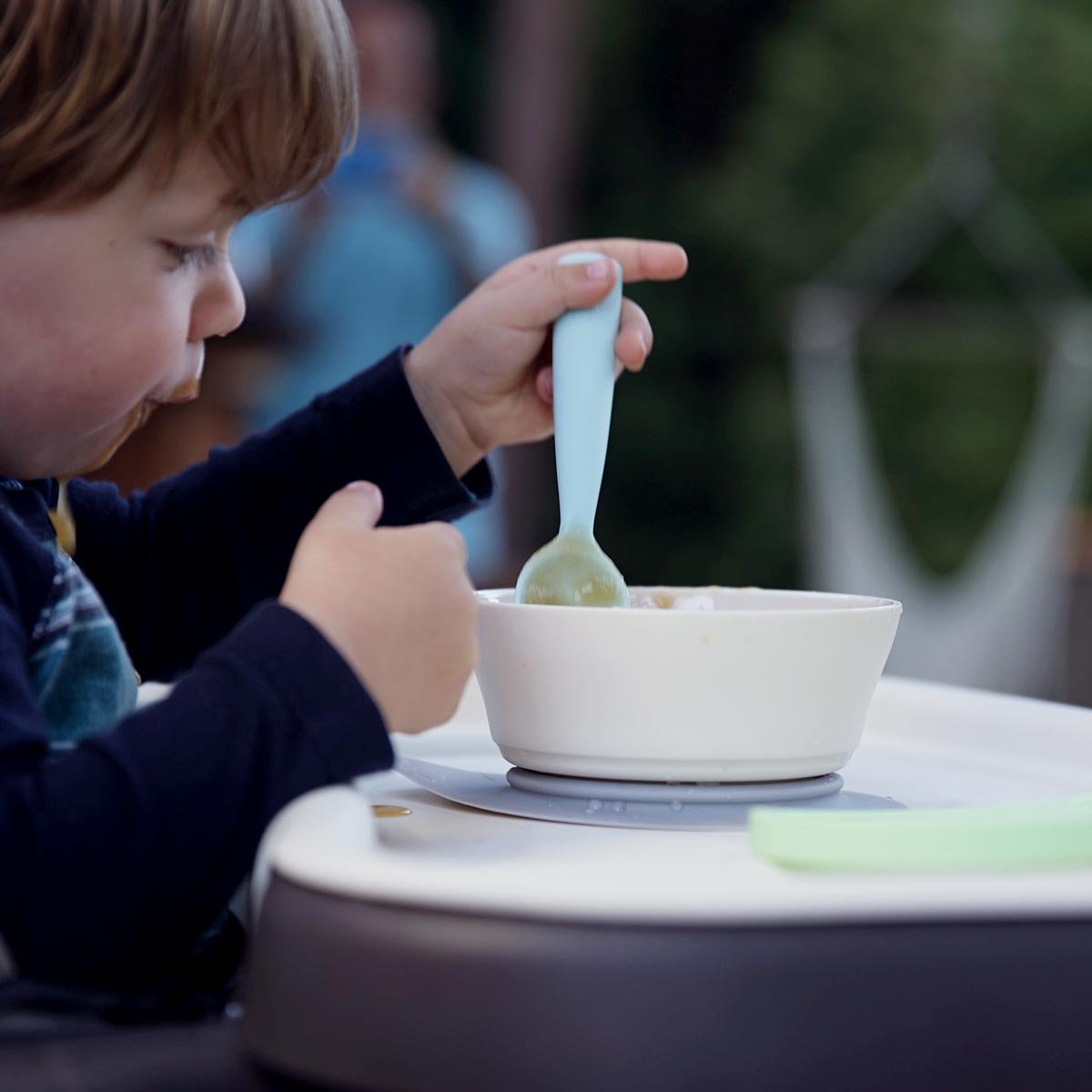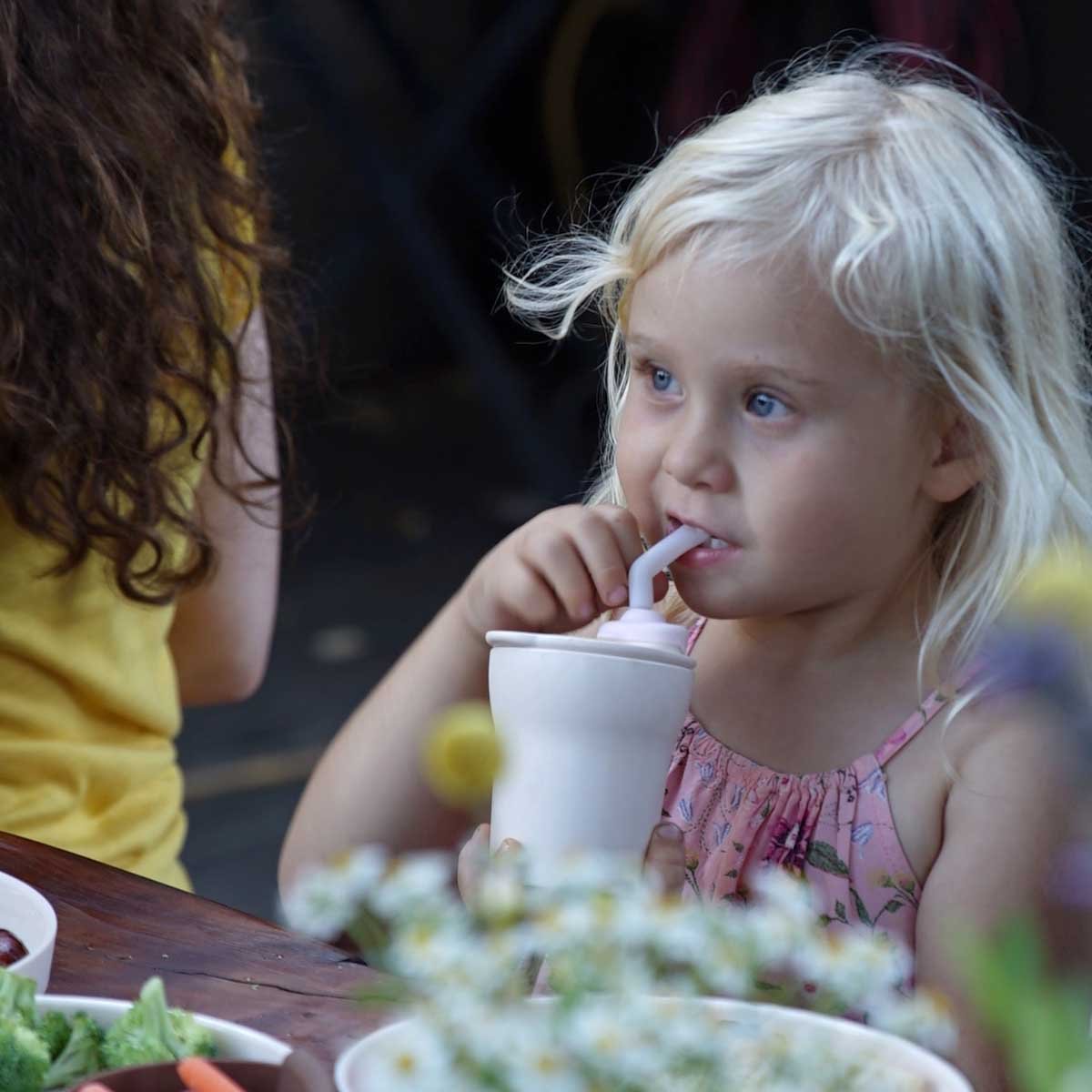 Miniware Little Foodie Set - Cotton Candy
Introducing little foodie, the perfect all-in-one gift and starter set. Made from durable materials, with detachable suction-foot, silicone accessories and unique "easy-scoop" angles, Little Foodie is created to help kids learn essential skills while reducing accidents and spills. The waterproof lid seals securely to the cereal bowl, making it ideal for transporting messy foods or storing leftovers.
Miniware is made with 100% natural plant-based ingredients. Miniware is compostable and 100% plastic free with no phthalates, BPA, BPS, or PVC. The polypropylene ring and silicone suction foot are both food grade level.
This set includes 1x cereal bowl, 1x silicone lid, 1x sandwich plate, 1x my first cutlery set, 1x 1-2-3 sip cup with silicone straw, and 1x detachable suction foot.
Material:
Bowl, plate, cutlery, cup+lid: plant based biodegradable and petroleum free PLA
Suction foot, bowl lid, teething spoon, straw: 100% food grade silicone
Dimensions:
Bowl: 5 x 2.24" (H)
Plate: 8.31 x 8.31 x 1.46" (H)
Cup, lid and straw: diameter 3 x height 5.5"
Spoon 5.3 x 1.2" / fork 5.1 x 1.2"
Care Instructions:
Miniware is dishwasher safe.
If washing by hand, a regular soft sponge is best as the product surface can become scratched with a rough scrub sponge.
While Miniware is sturdy but it will crack if dropped from a sufficient height. Please use with care and avoid heavy pressure or sudden impacts.
Please do not continue to use a broken product.