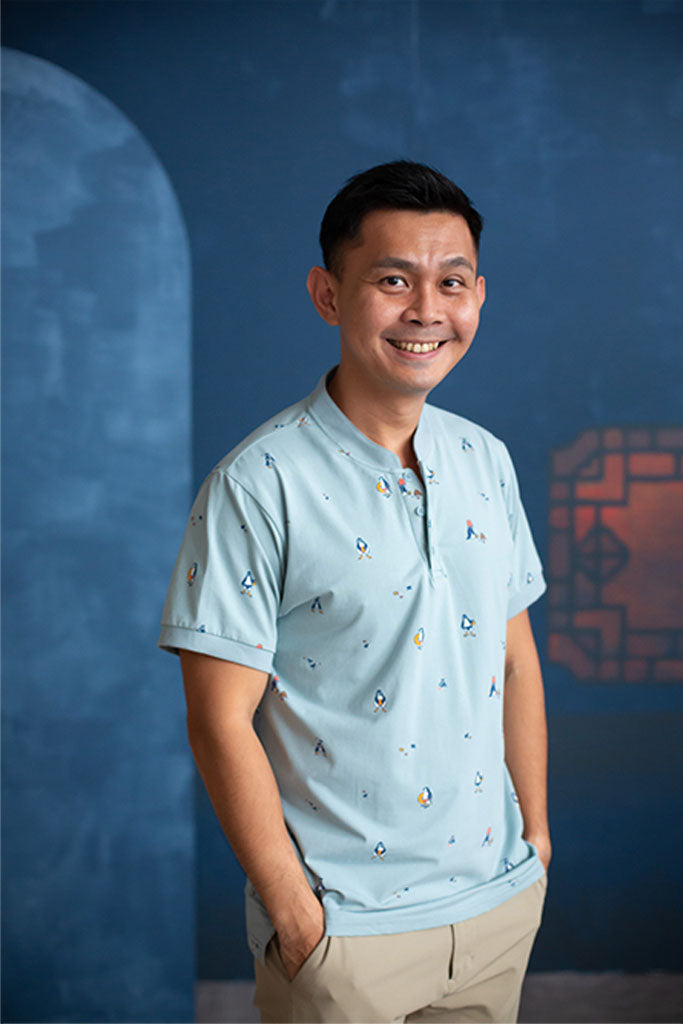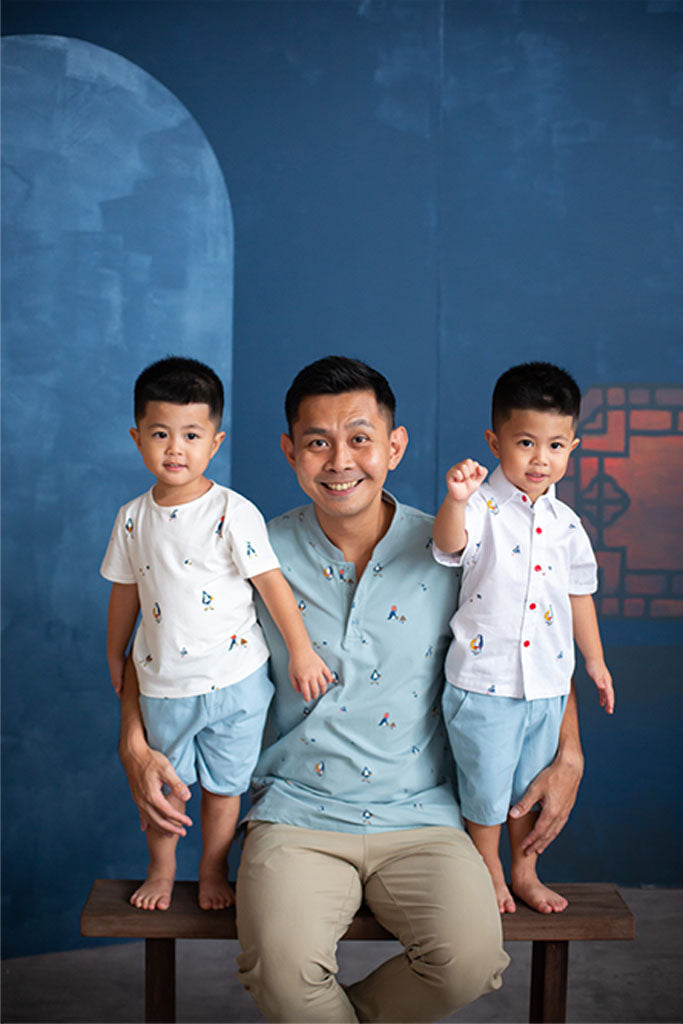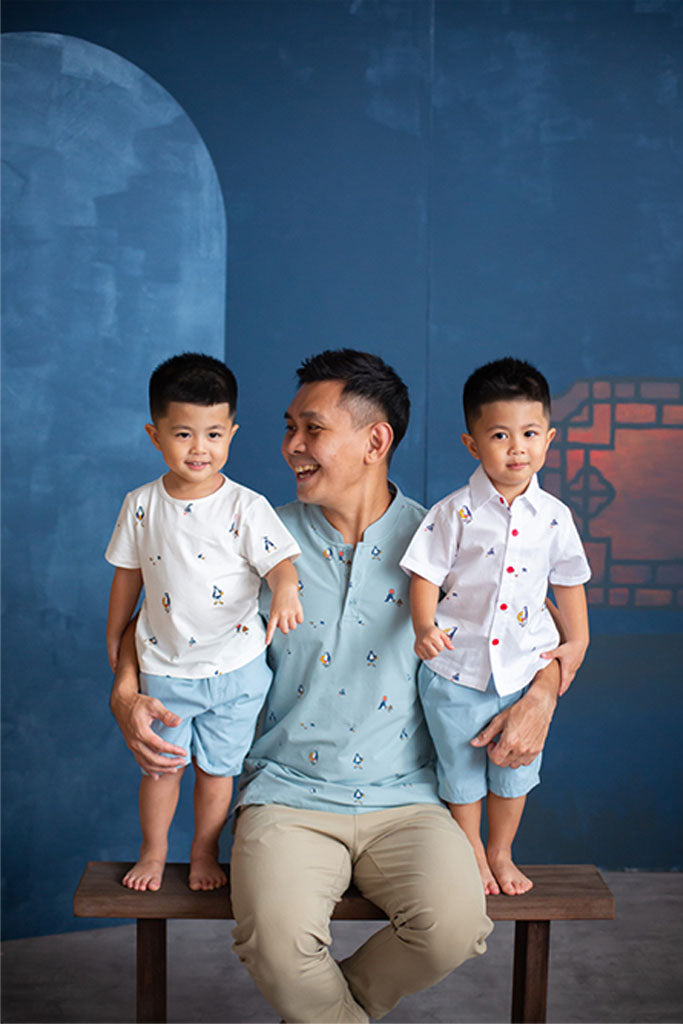 Men's Polo Tee - Teal Beach Day
Mens Mandarin-collared Polo Tee - Teal Beach Day is a new print from our new collection!
Since we spent 2020 and 2021 exploring Singapore, we drew our inspiration from home this year. We decided to bring the White Tigers from the zoo, and his friends, the Elephants and Penguins, on all the holidays we couldn't go on. You'll find the Tigers fishing at sea or headed to his holiday with his sunnies. If you look at hard enough, you might even see a Lucky Tiger! When given the first chance, the Elephants grabbed their suitcases and headed for the tropics, whilst the Penguins headed for the beach to build sandcastles! 
Twinning Styles
Also available in:
- Short-Sleeve Onesie - Teal Beach Day
- Sleeveless Romper - White Beach Day
- Jersey Blanket - White Beach Day
- Sleeveless Dress - Teal Beach Day
- White Beach Day Tee
- Little Man Shirt - White Beach Day
Size Guide
Our measurements are taken laid flat and are subjected to a 0.5" allowance.
Model is 169 cm and wears M.
Size
Chest
(cm)
Length
(cm)
S
52
70
M
54
72
L
57
74
XL
61
76
XXL
66
78
Composition and Care
Material: 95% cotton, 5% elastane
Care instructions: Cold hand wash with similar colours and mild detergent. Do not bleach, dry clean or soak.