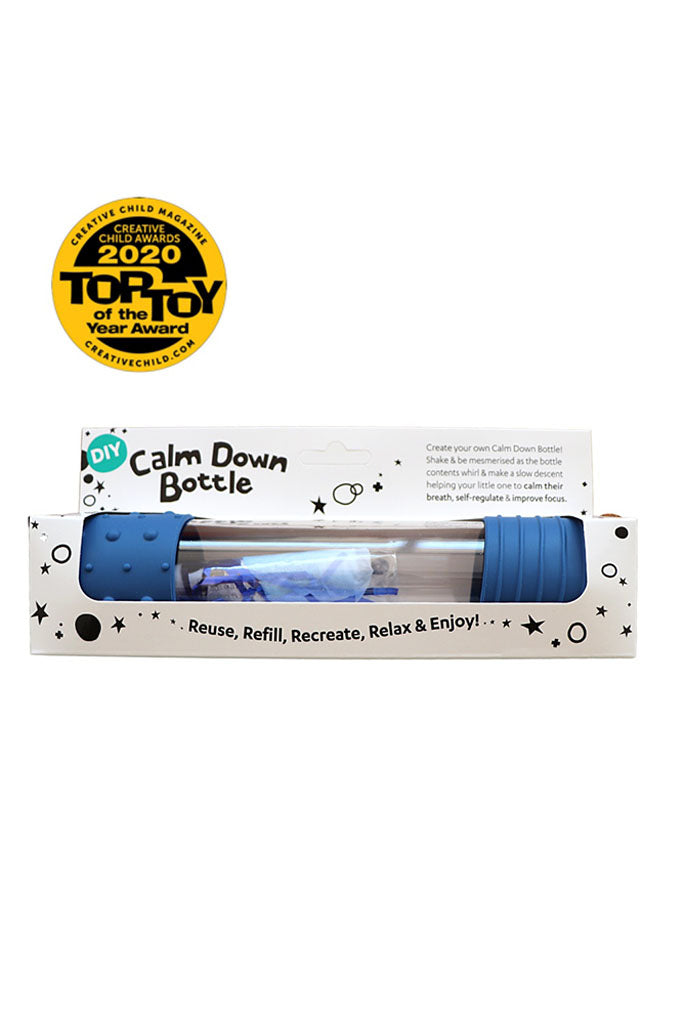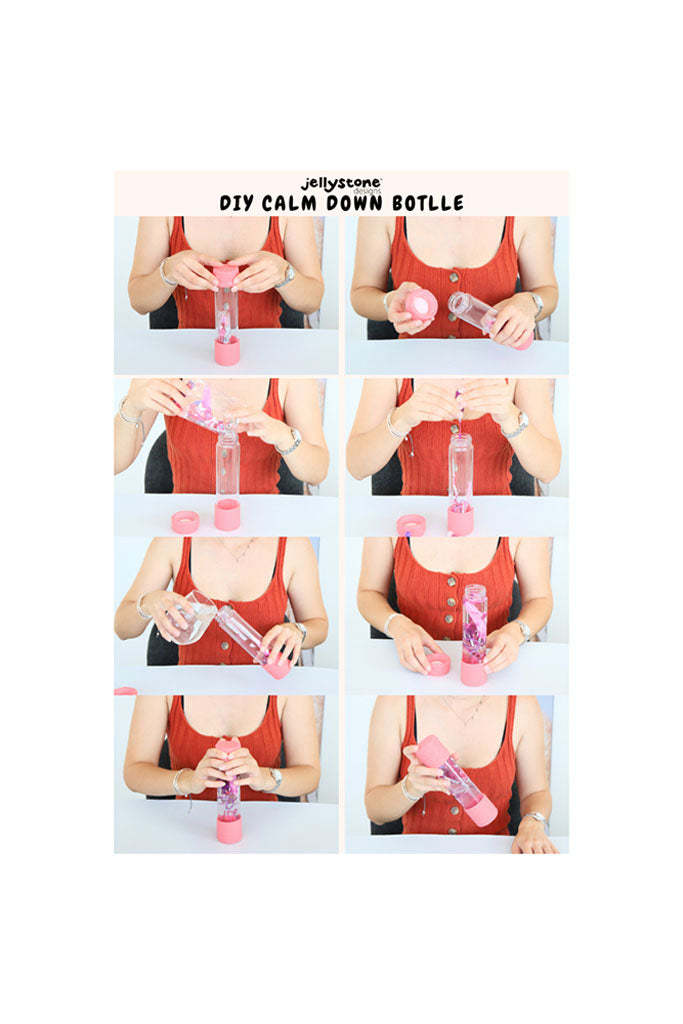 DIY Calm Down Bottle - Blue
Just add water, soap and shake! DIY Calm Down Bottles by Jellystone Design is a sensory toy designed to soothe and mesmerize. Each bottle colour includes contents of a different theme, such as colourful glitter, snowflakes, little stars, beads and more! Add water, dish washing liquid and your favourite bottle contents. Then, shake, tipple and topple to watch it all float, ripple and whirl about!
The best part, you can refill and reuse the sensory bottle, change up the glitter, add food coloring, add sequins, buttons etc for endless creative options.
Loved by children, used widely by therapists, parents and teachers, sensory bottles are a calming toy helps children self-regulate their breathing and thoughts by refocusing. An easy, calming and useful toy you can take on-the-go!
Recommended for 3 years and above. 
Key Features:
Redirect focus in young children through sensory play;
Bottle is refillable and reusable - switch up the contents with your own beads, glitter, food colouring, etc. Endless creative opportunities;
Instructions included in kit;
Made with non-toxic plastics and high grade silicone;
Winner of the Creative Child Awards 2020 Creative Play of the Year Award.
Product Dimensions: 5 x 22 cm