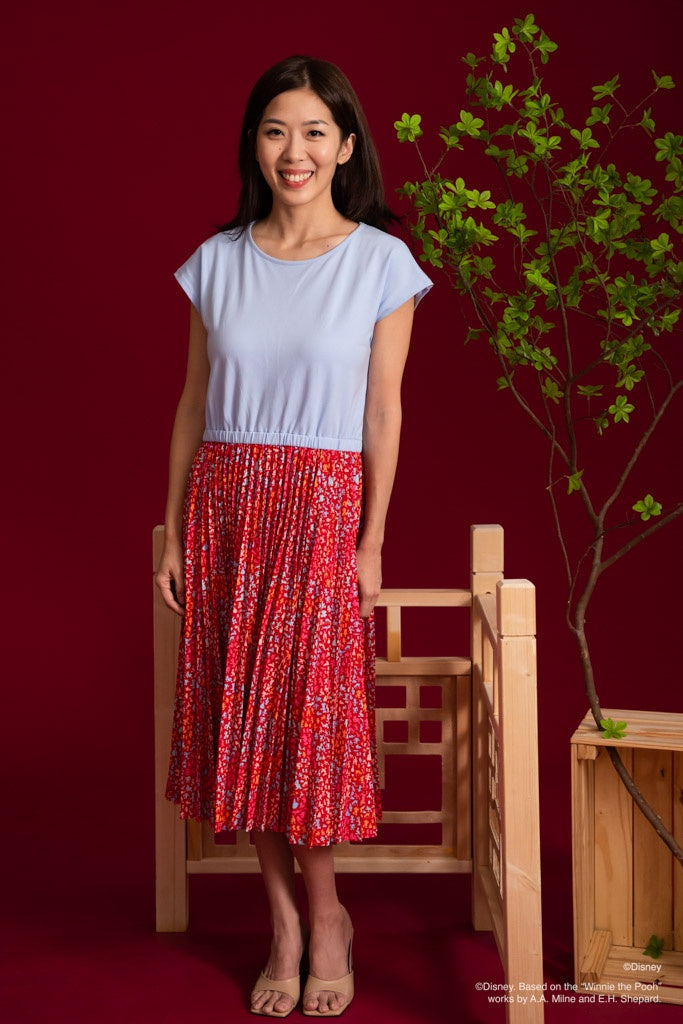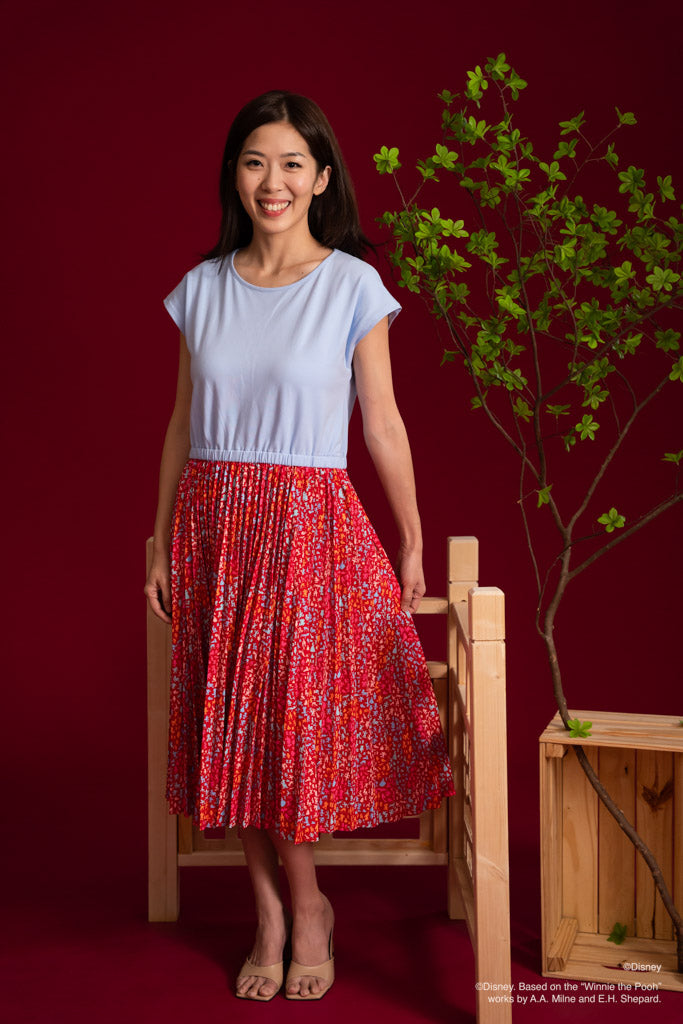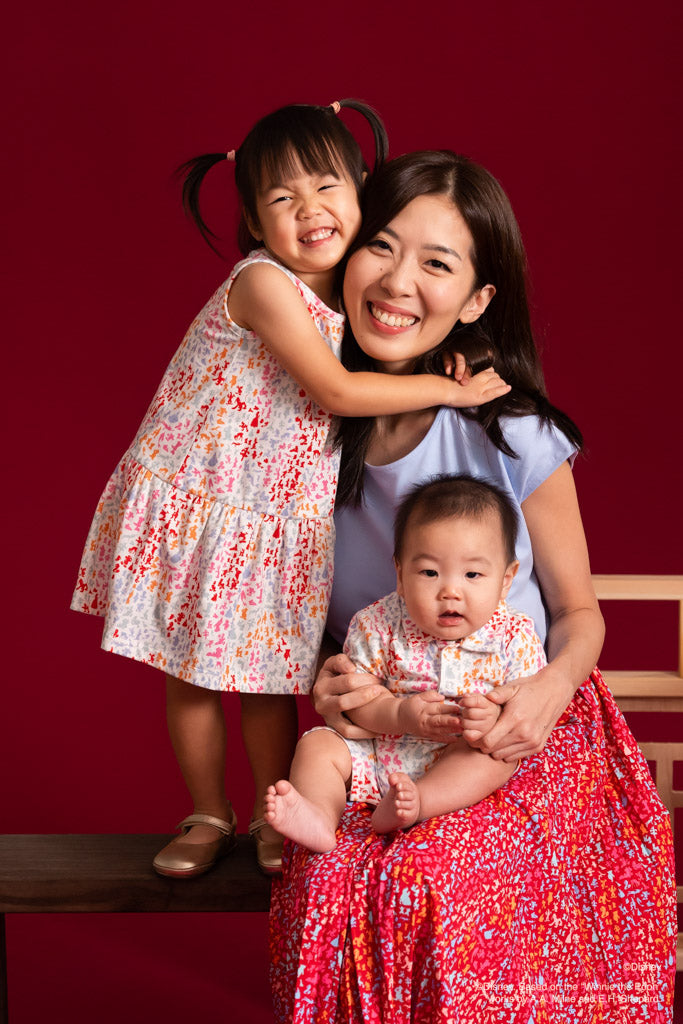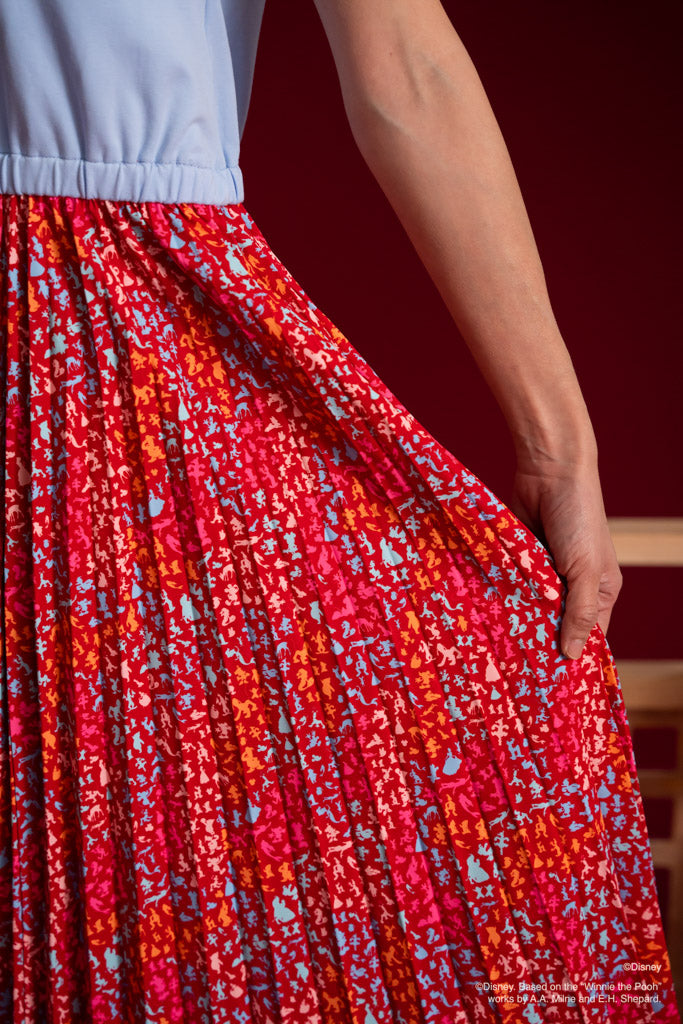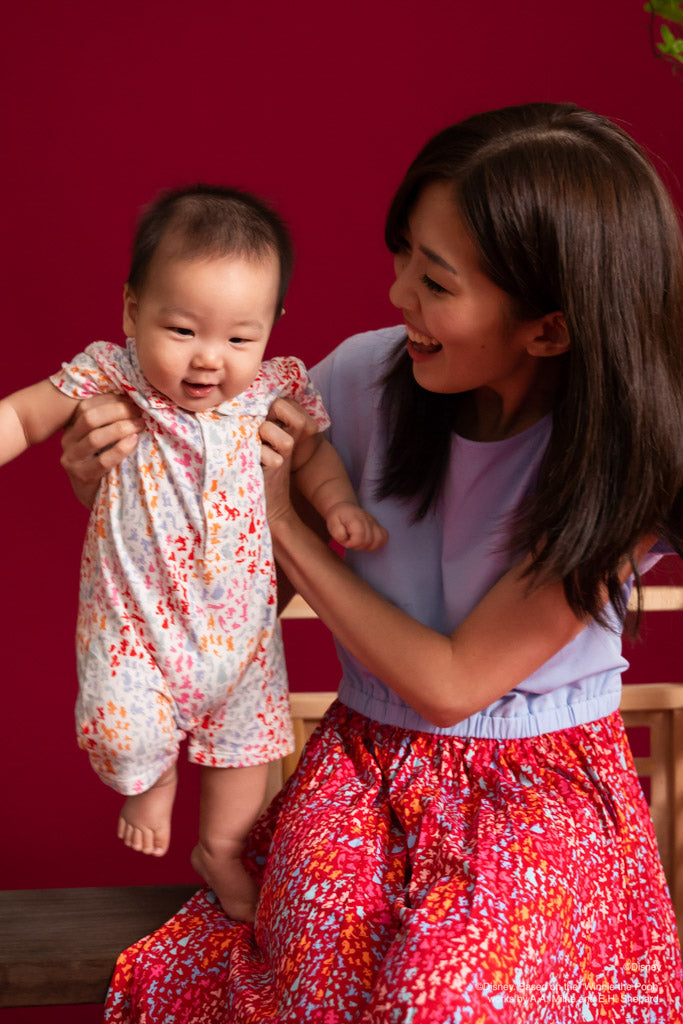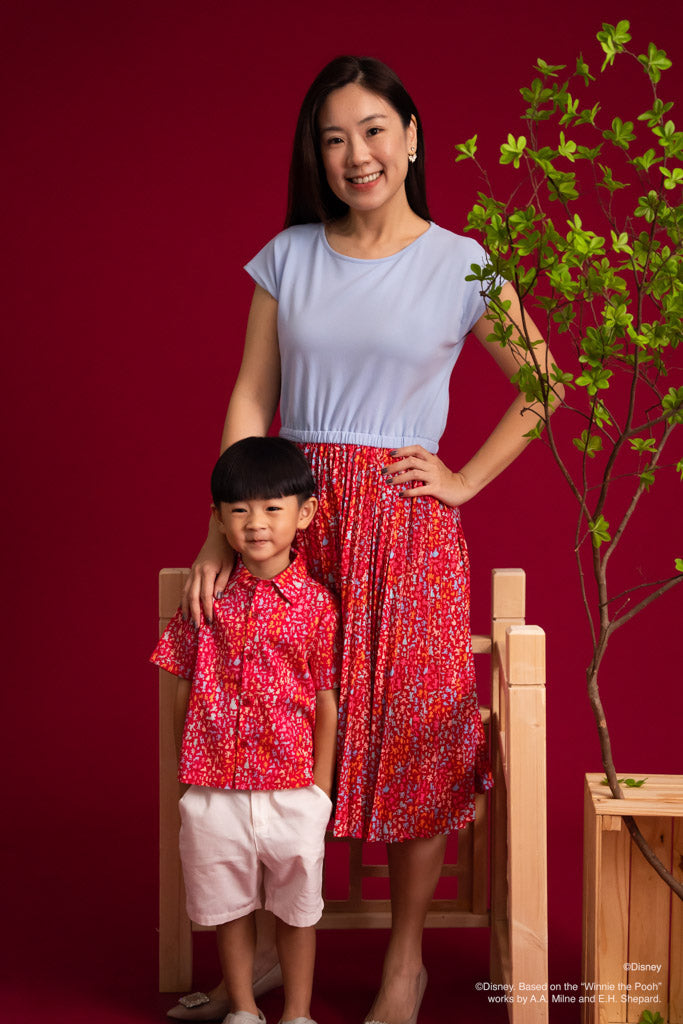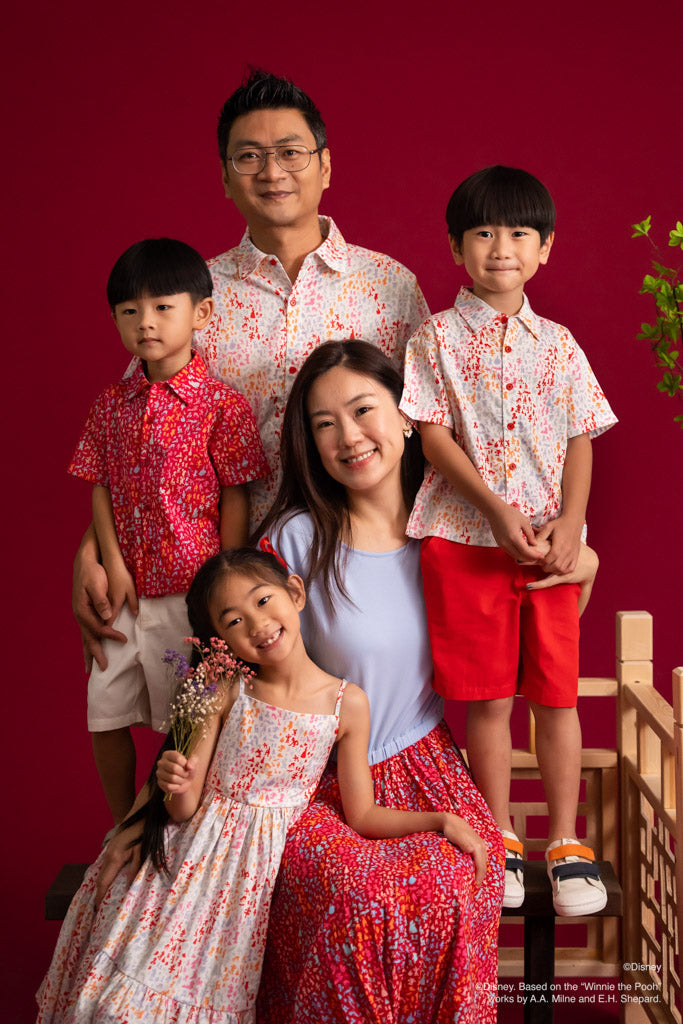 Disney100 Ladies Madelyn Dress - Red Confetti
Ladies Madelyn Cheongsam Red Confetti is from our limited edition Disney100 collection. We love how you can mix and match with Rainbow Confetti to create family sets! 
Aptly named Confetti, this print features a repeated "sparkle" of rainbow colour, inspired by the fireworks at Disneyland. Spot the different Disney characters in this print such as Mickey and Minnie, Ariel, Winnie the Pooh, Belle and Beast and much more! This print is also reminiscent of the joy and memories timeless Disney stories have unlocked over the years.
Twinning Styles
Babies under 2Y
- Polo Romper - Red Confetti
- Piper Dress - Red Confetti
- Mandarin-collared Tulle Onesie - Red Confetti
Children (3Y to 14Y):
- Twirly Cheongsam - Red Confetti
- Madelyn Dress - Red Confetti
- Trina Dress - Red Confetti
- Little Man Shirt - Red Confetti
Moms / Dads:
- Men's Shirt - Red Confetti
Size and Fit
Model is 161cm. She wears M.
Size
Chest
(cm)
Waist Unstretched
(cm)
Length
(cm)
XS
48
34
103
S
49
35
105
M
50
36
107
L
51
38
110
XL
52
40
114
Our measurements are taken laid flat and are subjected to a 0.5" allowance.
Material
Top is 95% cotton 5% spandex; pleats are polyester with cotton lining
Care Instructions
Handwash or cold machine wash recommended. Flat lay to dry. Do not bleach, dry clean or soak. Do not iron pleats.