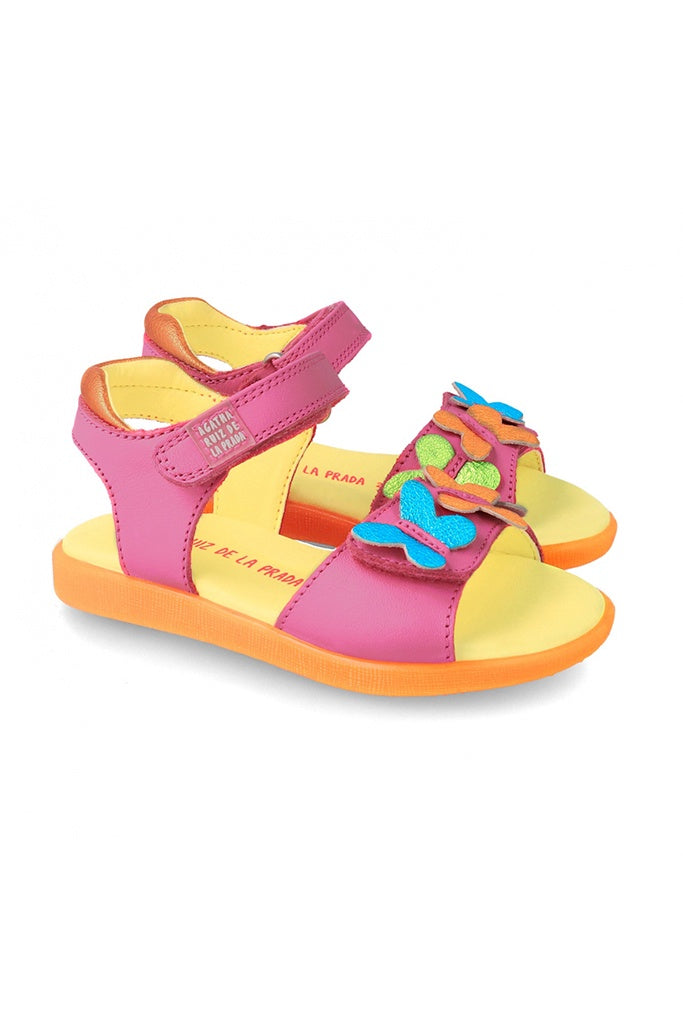 Why we love it
Open-toed sandals with three butterflies on a premium leather! A great summer style!
Key features
- Adjustable
- Flexible
- Lightweight
- Anti-bacterial soles
- Super breathable
- Promotes dry and healthy feet
Fit
- Designed to fit all feet shapes
- Double hook-and-loop straps
- Adjustable around ankle and foot
Material
- Leather soles
- Free of chrome and nickel
- Pig skin lining
Care instructions
Remove dirt with a damp cloth and mild soap. Rub footwear with a dry cloth. Never put it near a heat source. Once dry, you can use a neutral colourless cream for footwear to hydrate the skin (not necessary for textiles and synthetics).
Do not machine wash. Keep in mind that these type of shoes that are put in the washing machine absorb a lot of water and often do not dry completely before use. If they are damp, and along with the body heat, mold can appear. This will cause a bad smell and also increases the possibility of foot fungus.
How to clean the insoles of our shoes

- Remove dirt with a damp cloth and mild soap.

- In order to extend the life of the insoles as much as possible, air them after each use

- All antibacterial insoles offer high breathability and absorption. Certain designs have removable insoles which you can remove to dry