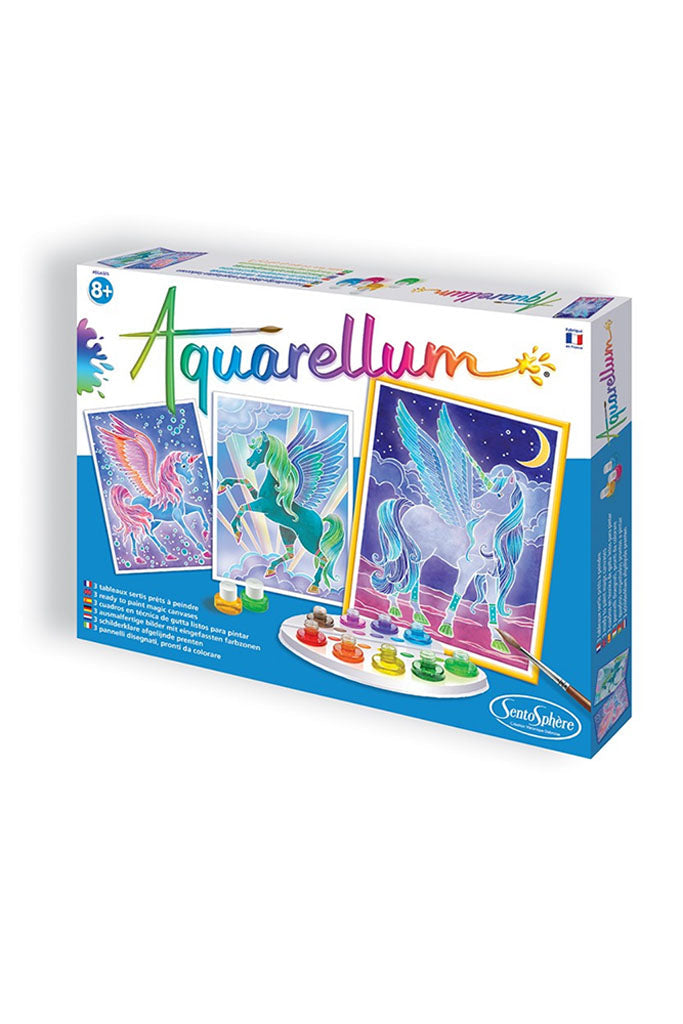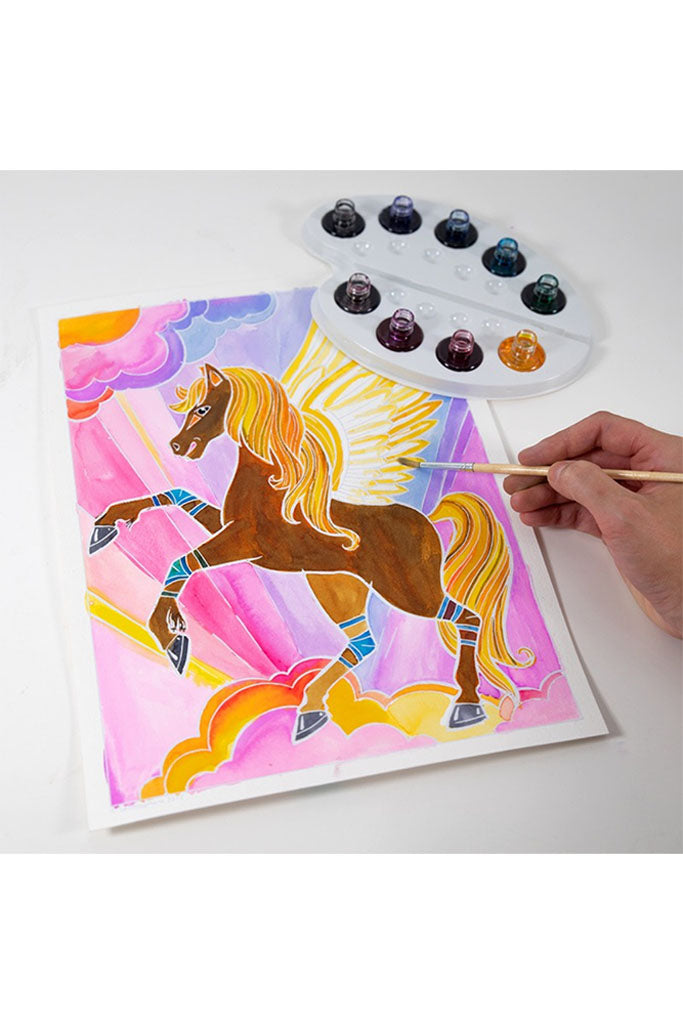 Aquarellum Pégases (Pegasus)
Have a divine time painting mythical Pegasus and their magnificent wings! Bring Greek mythology to life with your very own artwork!
Aquarellum comes in Junior sets so younger ones can get started too! Made from recycled PET materials and 100% recyclable, Aquarellum sets stimulate imagination and creativity. Designed and made in France, Aquarellum activities have received National Parenting Seal of Approval.
Recommended for ages 8 years and up.
Product Dimensions: 20.3 x 10.2 x 5.1 cm
Key Features:
3 Embossed design cards (32.5 x 25 cm) in high quality vellum - FSC-certified and curl-free;
9 bottles of non-toxic, washable watercolour inks;
1 dropper for mixing colours;
1 palette;
1 paintbrush; and
a comprehensive set of instructions.