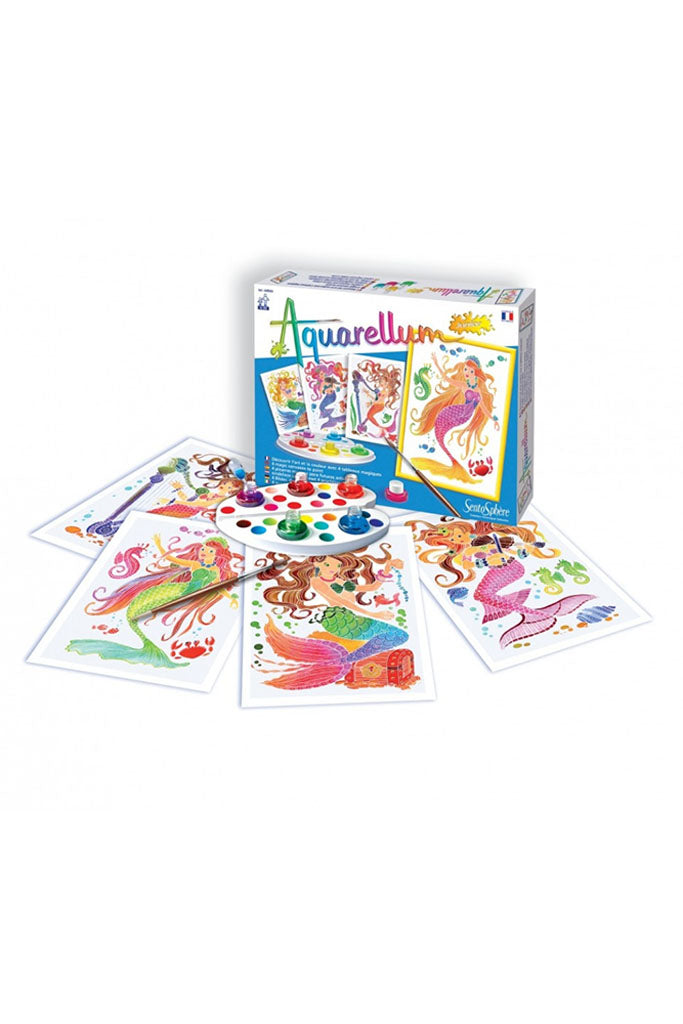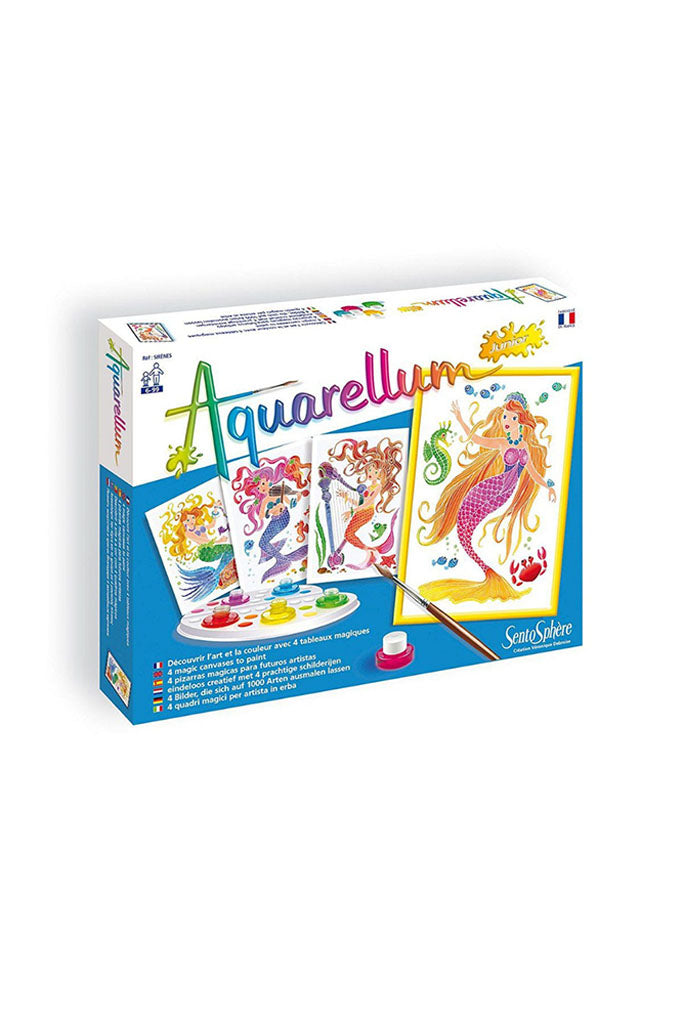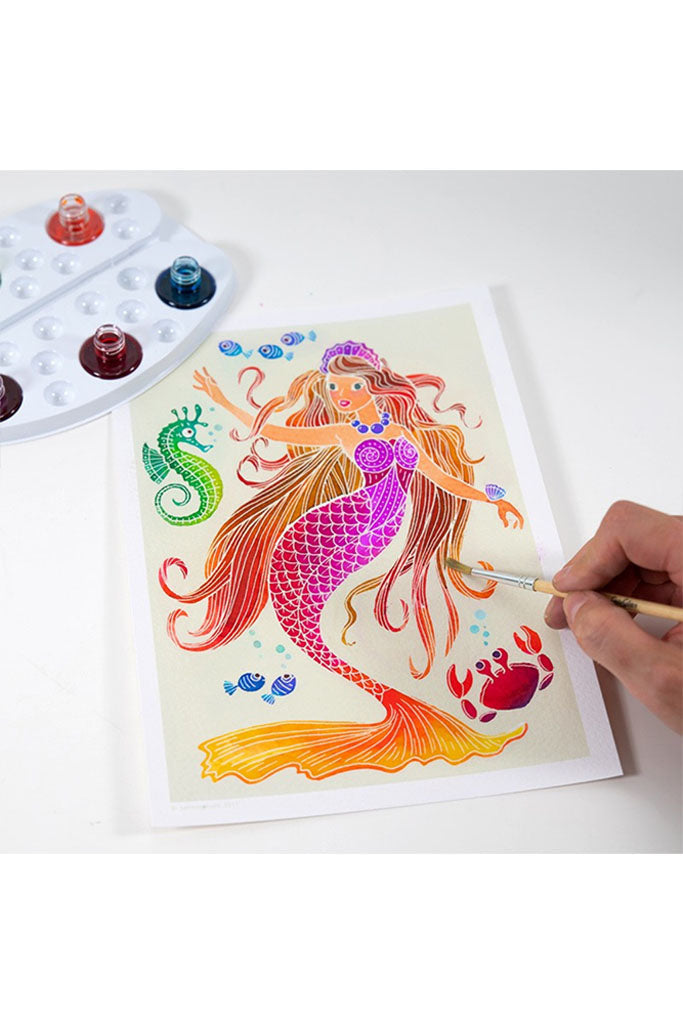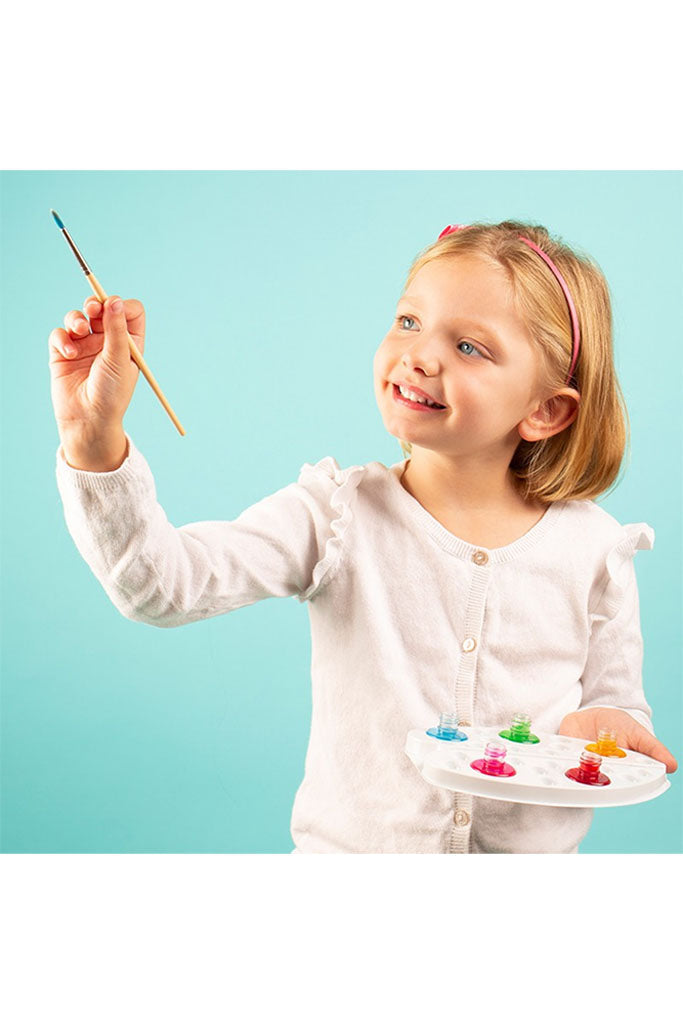 Aquarellum Junior Sirènes (Mermaids)
Aquarellum Junior by Sentosphere is a line of watercolour painting sets in delightful themes. With this Mermaid set, have a splashing time designing dreamy mermaid tails, hair and details in unique colours and beautiful gradients!
Made from recycled PET materials and 100% recyclable, Aquarellum sets stimulate imagination and creativity. Designed and made in France, Aquarellum activities have received National Parenting Seal of Approval.
Recommended for ages 5 years and up.
Product Dimensions: 27 x 20 x 3 cm
Key Features:
4 Embossed Design Cards (18 x 25 cm) in high quality vellum - FSC-certified and curl-free;
5 bottles of non-toxic, washable watercolour inks;
1 dropper for mixing colours;
1 paintbrush;
1 palette; and
a comprehensive instruction set.