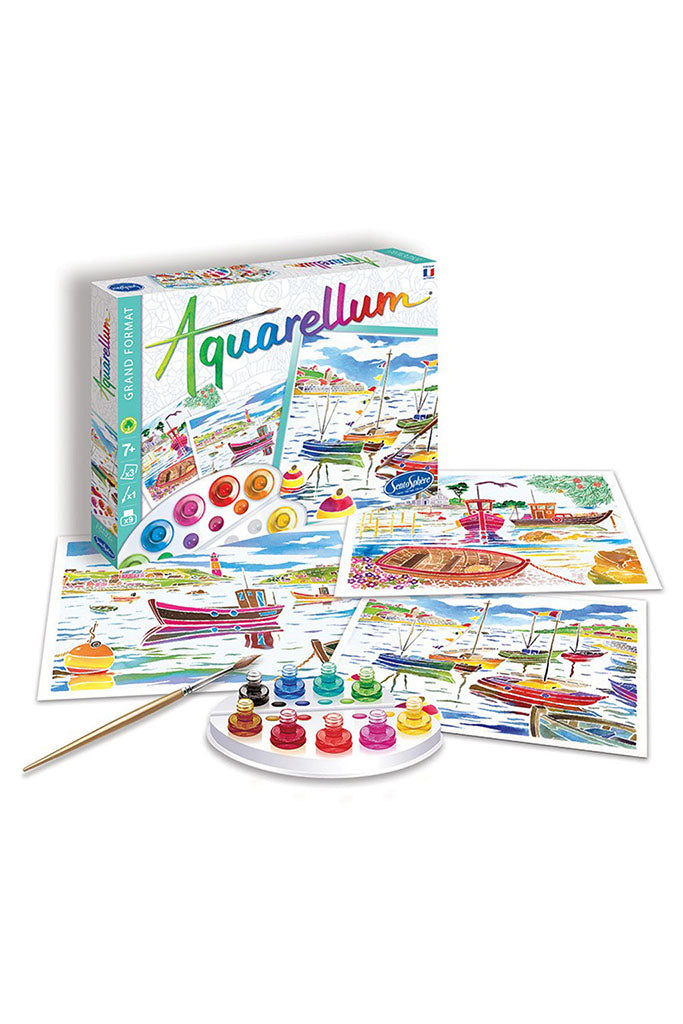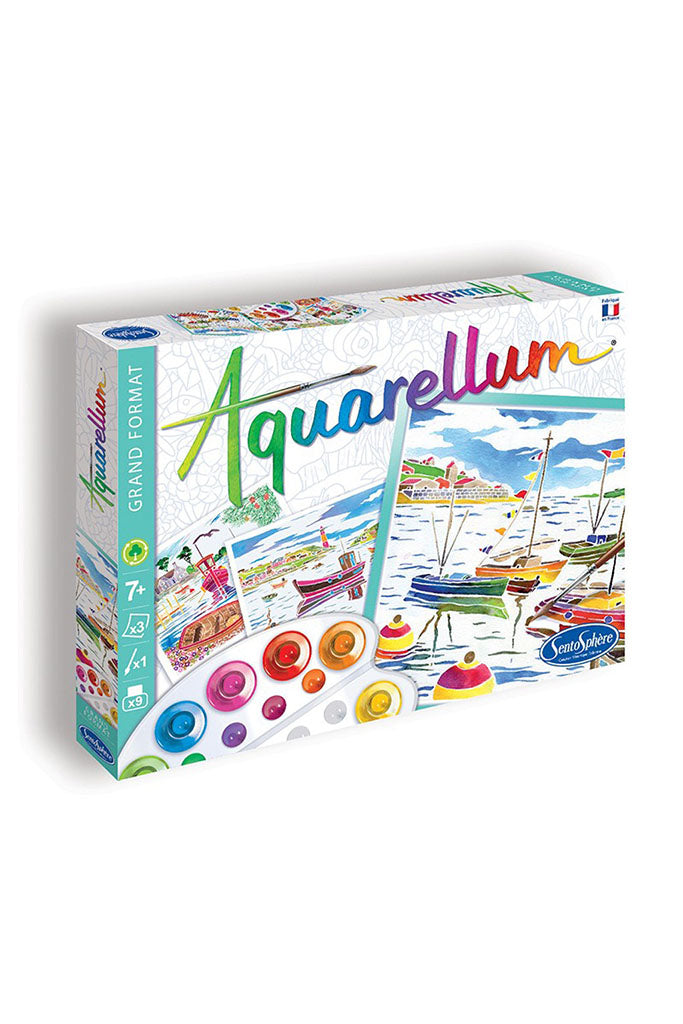 Aquarellum Ports de Pêche (Fishing Ports)
Thanks to these 3 illustrations, travel to the seaside and use your Aquarellum palette and your masked illustrations to paint beautiful fishing boat sceneries! Have fun mixing these 9 watercolour inks to create beautiful gradients and see 3 masked illustrations magically appear. With each added colour, a beautiful fishing port will be brought to life.
Aquarellum stimulates imagination and creativity, instils love of design and their activities have received National Parenting Seal of Approval. Designed in France, the high quality vellum paper withstands watercolour without curling.
Recommended for ages 8 years and up.
Product Dimensions: 20.3 x 10.2 x 5.1 cm
Key Features
3 masked illustration (32.5 x 25 cm) in high quality vellum - FSC-certified and curl-free;
9 bottles of non-toxic, washable watercolour inks;
1 dropper for mixing colours;
1 Palette to mix your colours;
1 paintbrush; and
a comprehensive set of instructions. 
This range is manufactured in France and eco-designed to allow all ages to have fun all the while respecting the environment and future generations. Here are the eco-friendly measures that were carried out to develop this range: (i) Box is made of more than 80% recycled cardboard. (ii) Palette is made of 70% recycled plastic. (iii) Paint jars is made of 70% recycled plastic. (iv) FSC certified boards. (v) Non-toxic water based inks.