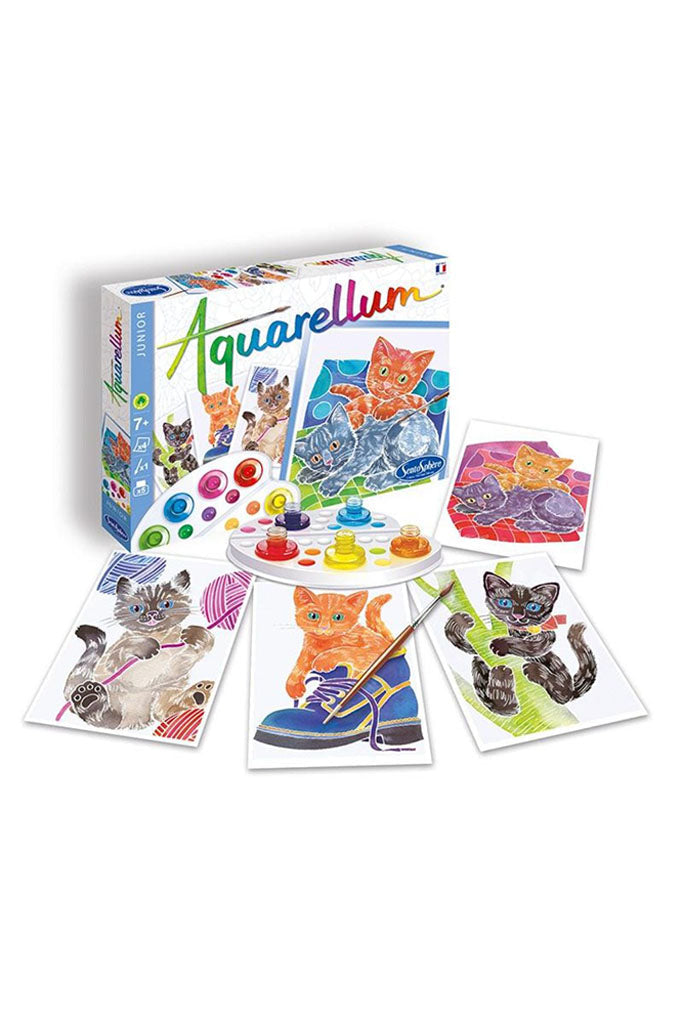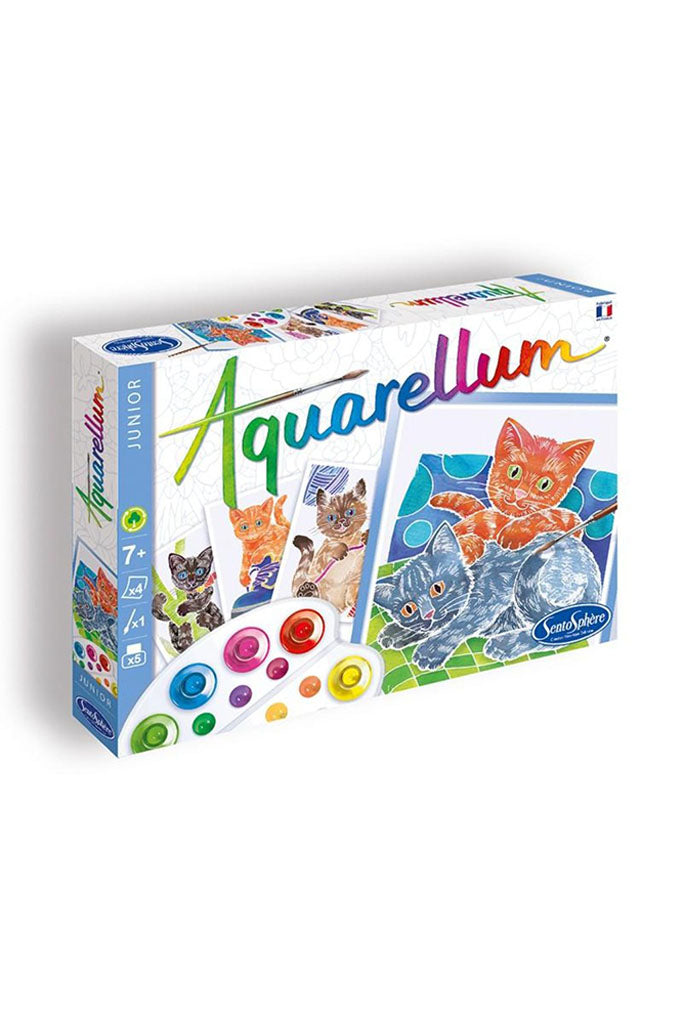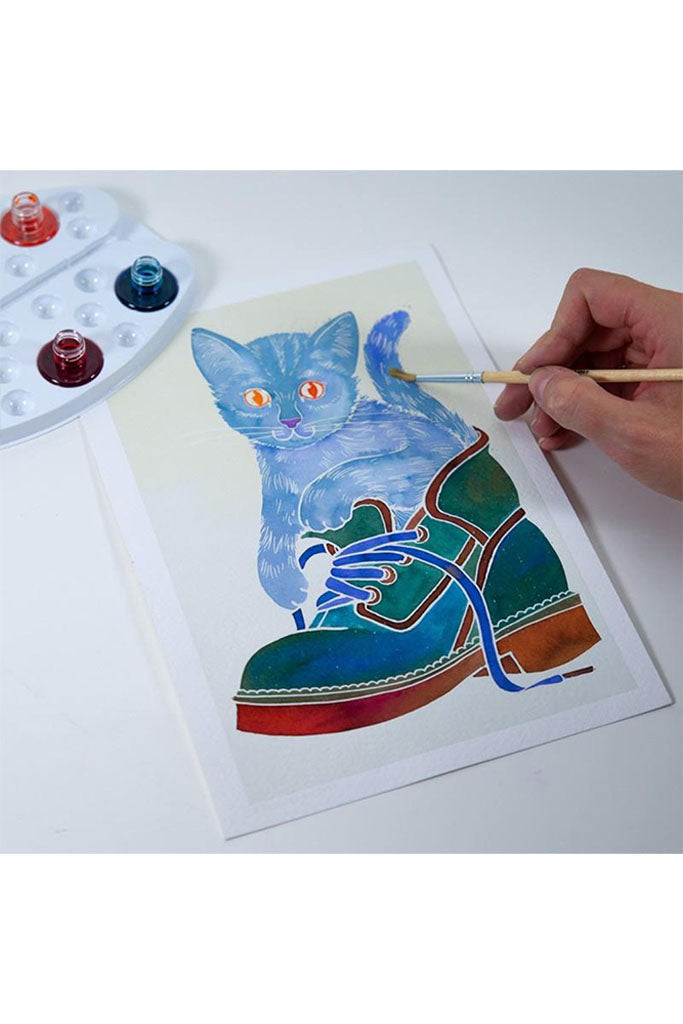 Aquarellum Junior Chatons (Kittens)
Aquarellum Junior by Sentosphere is a line of watercolour painting sets in delightful themes. With this kittens set, cat lovers will enjoy painting these four adorable kittens in unique colours and beautiful gradients!
Made from recycled PET materials and 100% recyclable, Aquarellum sets stimulate imagination and creativity. Designed and made in France, Aquarellum activities have received National Parenting Seal of Approval.
Recommended for ages 5 years and up.
Product Dimensions: 26.5 x 20 x 3 cm
Key Features
4 masked illustrations of 18 x 25 cm;
1 watercolour paint brush;
5 non-toxic watercolour inks;
1 dropper for mixing colours;
1 palette to mix colours; and
a comprehensive set of instructions.
This range is manufactured in France and eco-designed to allow all ages to have fun all the while respecting the environment and future generations.