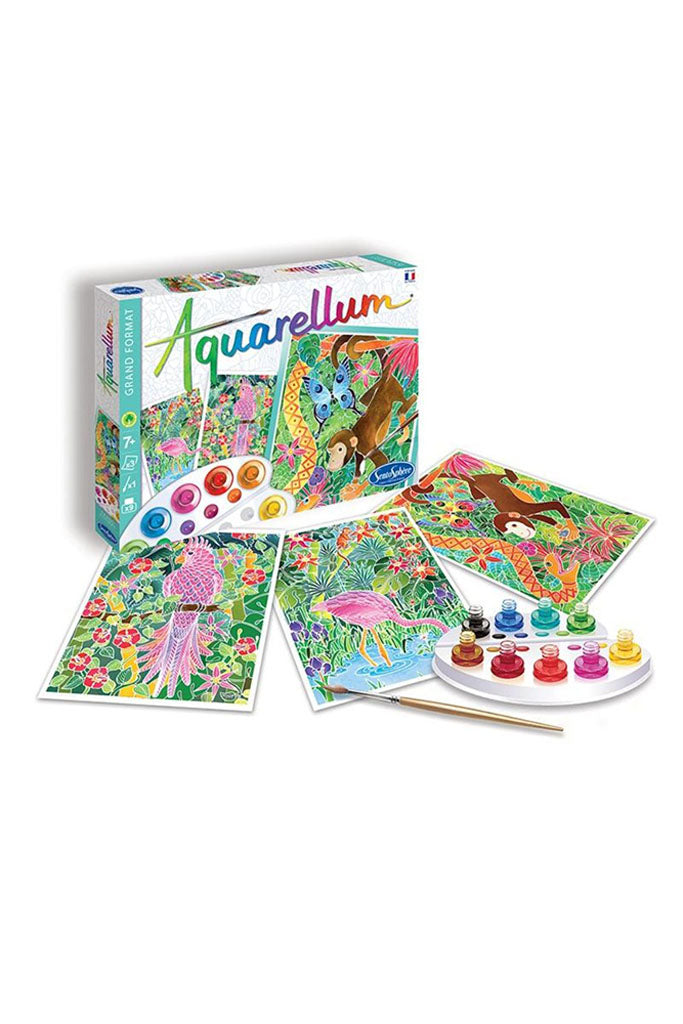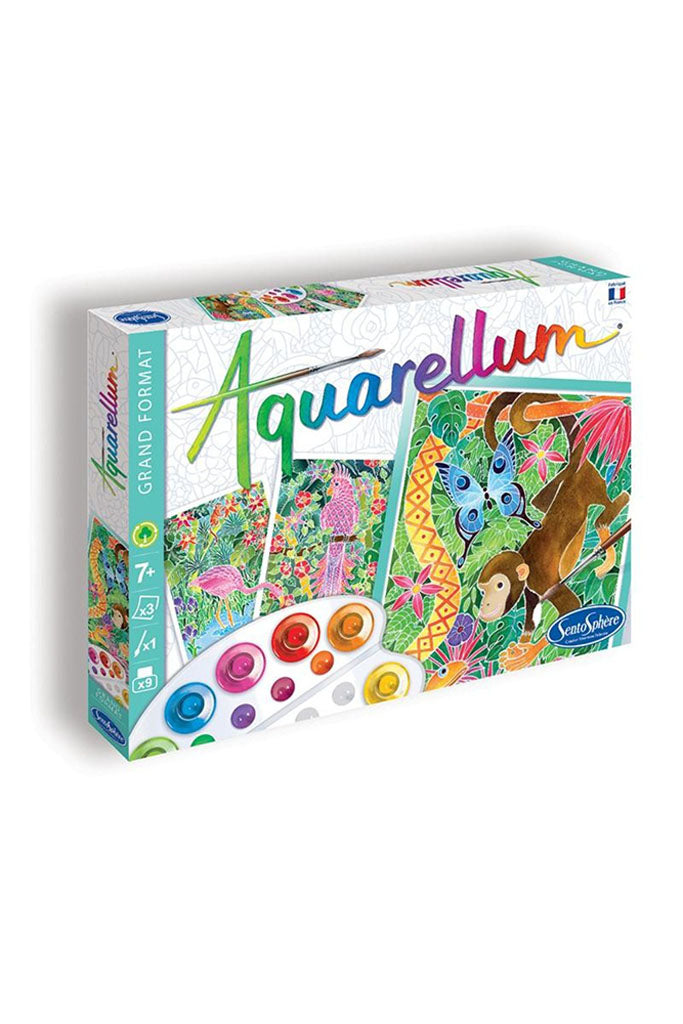 Dive into the heart of the Amazon rainforest and use your Aquarellum palette to paint it with the most beautiful colour harmony!
This is the perfect arts and crafts activity to initiate young children to the art of painting and mixing colours, all the while awakening their sense of concentration. The result is guaranteed to encourage artists of all levels and ages in their creative process.
Recommended for ages 8 years and up.
Product Dimensions: 33.5 x 25.5 x 3 cm
Key Features
3 masked illustrations of 32.5 x 25 cm;
1 palette;
1 dropper to mix the colours;
1 paint brush;
9 bottles of non-toxic, washable watercolour inks; and
1 set of instructions.
This range is manufactured in France and eco-designed to allow all ages to have fun all the while respecting the environment and future generations.